Ishaan aged 3 yrs just stepped into his preschool life with a lot of enthusiasm and dreams in his eyes. But adding to his misfortune he was diagnosed with leukaemia only after 3 days of his School life.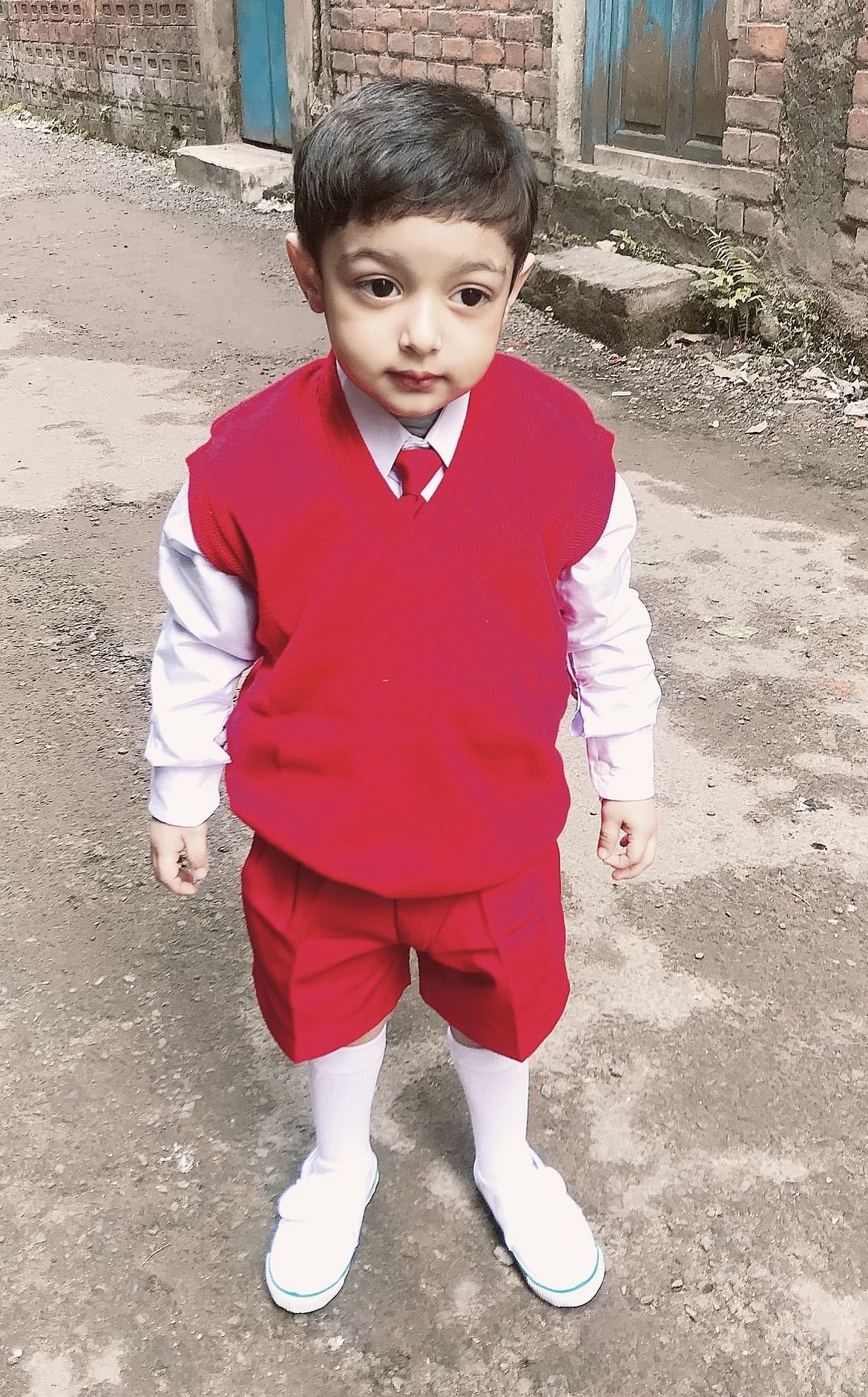 Although he was very active and lively but he was feeling a bit uncomfortable as he was suffering from fever accompanied by red and purple spot on all over his body . He was admitted to R.G.Kar ( Govt. hospital) where he was diagnosed with leukaemia with 90% blast and WBC count of 211000 . According to Dr. he was at very high risk . Due to lack of proper infrastructure and treatment facility we tried to move him to NRS and then Medical college . But bed was not available at haematology dept. Then finally we shifted him into Tata Medical Hospital at general bed.
He is undergoing treatment there and Dr. has given a tentative estimation of his recovery about 2.5 to 5 yrs. And the cost estimation for his treatment per year is 3 lacks.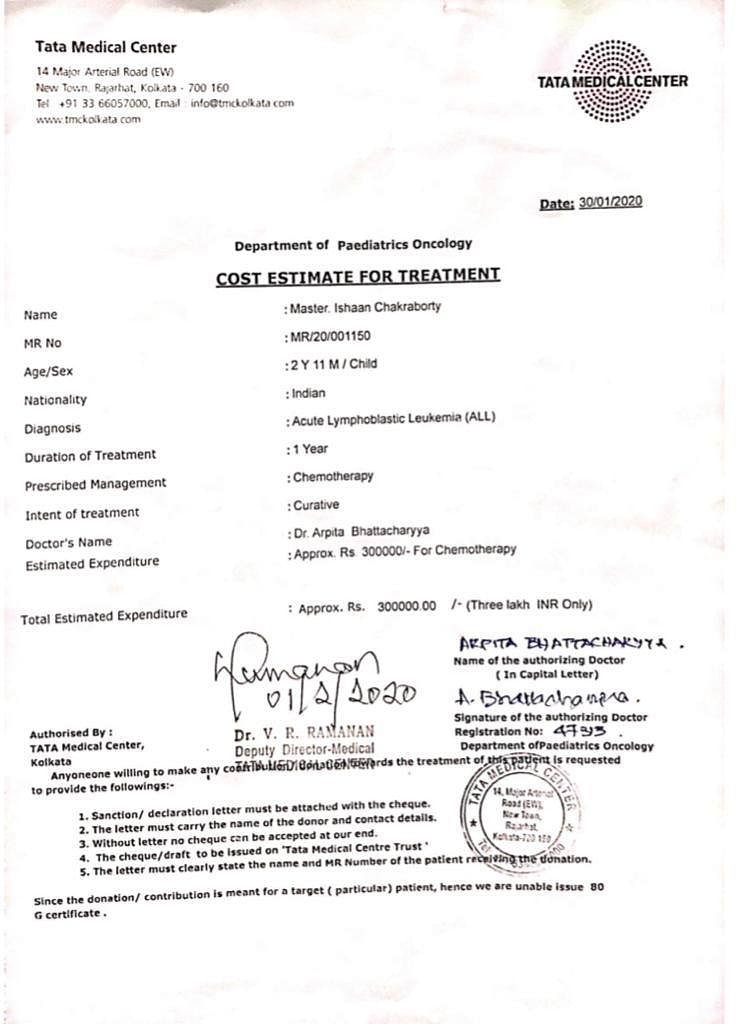 His family is undergoing financial stringency with a family income of 4000/- per month. His grandparents are very ill and are unaware of the fact that their grandson is suffering from such a life taking disease. In this condition it will be absolutely impossible to save him and continuing such a expensive treatment without your help .