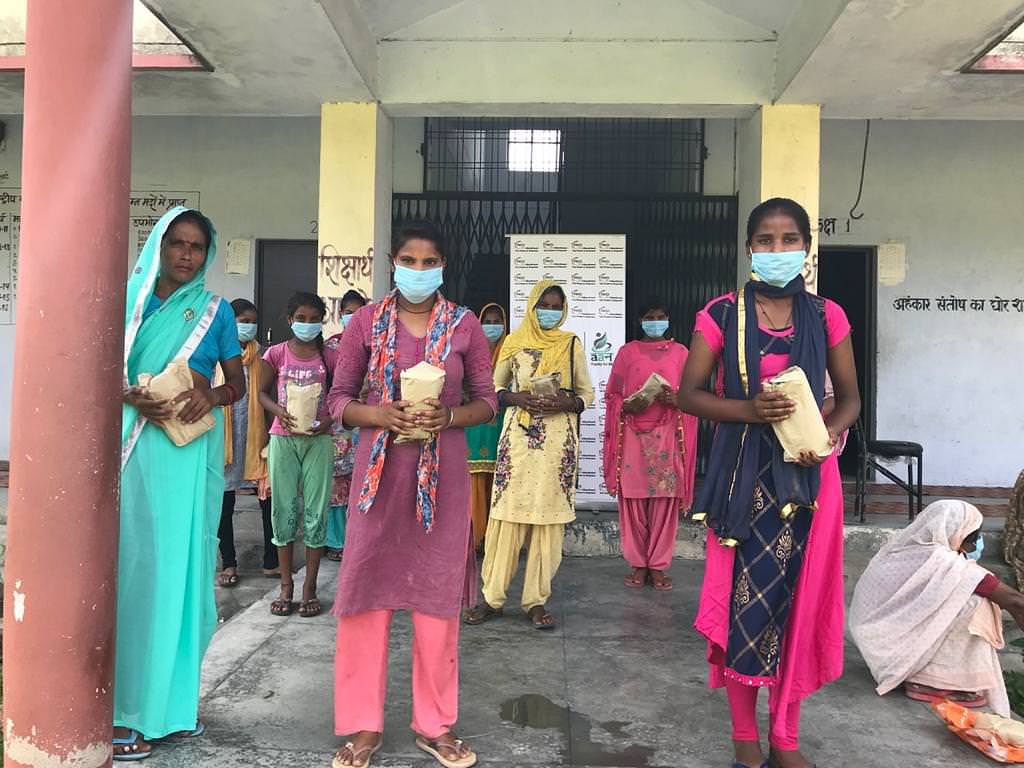 "Periods don't stop for Pandemic"
Introduction:
The access to Sanitary pads has taken a huge hit due to the Covid 19 curbs. Underprivileged Women and girls of daily wagers who were dependent on Government schemes to access sanitary pads are severely affected. Sanitary pads have become scarce and amidst lockdown schools which distributed free pads and Units which churned out low cost napkins have been unable to do so.
We require your support to help out the school girls in getting the material they deserve for good menstrual hygiene practices. Your contribution can result in a girl not having to worry about her menstrual cycle during Pandemic.
Our Approach:
We at AAN collaborated with Block Education Office, Kashipur, took the responsibility to tackle menstrual hygiene related problems arised due to the lockdown, thus contributing our fair bit in fulfilling United Nations' Sustainable development goal 3: 'Good Health and Well Being'. We distributed the Dignity Kits free of cost to female students, their guardians and lady support staff of the school. Dignity Kit consists of following items:
Biodegradable sanitary napkins
Bathing soap
Detergent
Disposal bag nicely packaged in a disposable paper bag to promote and support good environment friendly practices
Impact so far:
Till date, AAN has reached out and helped 600+ girl students of 8 Government Schools of Kashipur, by distributing them the Dignity Kits and Masks. A brief awareness workshop was also conducted at each of the locations promoting COVID-19 awareness, prevention and menstrual hygiene related good practices.
About AAN:
AAN is a non-profit organization conceptualized on a single thought, 'a small gesture we make, makes a big difference'. AAN (Dignity in Hindi) is a multifaceted organization contributing mainly towards 4 SDGs (Sustainable Development Goals):
Good Health and Well-being – SDG 3
Quality Education – SDG 4
Gender Equality – SDG 5
Sustainable Cities and Communities – SDG 11
We appreciate even the smallest of the amount you contribute through generosity.