Who We are?
Parhit Saris is a small registered, not-for-profit organization working mainly in rural areas of Bihar. Currently, we are working in Rohtas district targeting mainly homeless, marginalized, underprivileged, and specially-abled people, providing them basic things like (a) blankets in winter. (b) Study material kit for Primary kids. (c) Food packets, masks, sanitizers, soaps, etc. during COVID.
Why Bihar?
Bihar is one of the states having the highest number of migrant labourers who are walking miles to make their way back home amid the pandemic, with limited to no facility of basic needs of hygiene and medicine facilities.

Primary Health Centers are already burdened and working on their full capacity to fight this pandemic. In this case, these migrants and poor people especially in rural areas are left unattended and are succumbing to the rising infection.
What are we doing?
We are targeting 25+ villages of Rohtas comprising approximately 5,000 labourers /workers mainly in the most backward communities for the distribution of COVID care kits, masks, sanitisers, soaps, and FOOD PACKETS/GROCERY KITS.

In this 2nd wave, we have started our village to village distribution program. The funds raised here will be further used to reach 5,000 people affected by COVID for the distribution of COVID care kits, food packets and Grocery Kits.
What we have done till now?
Food meal distribution: 2000+ reached
Grocery/Dry ration kit distribution: 1600+ distributed
COVID care kit distribution: 1000+ distributed
Setup of COVID care center: covered 2 villages
Masks, soaps & medicines distribution: covered 8 villages
Villages Covered under various initiatives: Jagodih, Ramdihra, Supa-Sarae, Barwadih, Bhuiyan tola-Jagodih & Indrapuri, Bishunpura, Kanchanpur, Fulwariya.
Our requirements:
Support us for procuring the materials required for preparing the COVID Care kit, sufficient to support a person with mild symptoms for 4-5 days. It consists of the following item as per the breakup:
| | | |
| --- | --- | --- |
| SI No | Item | Price |
| 1 | Good Quality Reusable Cloth mask - 1 pc | 10.00 |
| 2 | Paracetamol Tabs 1*10 | 20.00 |
| 3 | Lamtac 150 mg 1*10 | 8.00 |
| 4 | Conz Tab 1*10 | 72.25 |
| 5 | Limcee Tab 1*10 | 42.50 |
| 6 | Lifebuoy Soap 1 pc | 10.00 |
| 7 | Packaging Charges | 2.00 |
| | Total | 164.75 |
Our
Grocery Kit
consists of :
| | | | |
| --- | --- | --- | --- |
| Si No | Description | Qty per kit | Approx cost |
| 1 | Atta | 5 Kg | 99.00 |
| 2 | sugar | 1 kg | 36.00 |
| 3 | Cooking oil | 1 lit | 184.00 |
| 4 | Washing powder | 1 kg | 50.40 |
| 5 | pulses | 1 kg | 72.00 |
| 6 | Salt | 1 kg | 18.00 |
| 7 | Masala | 2 packet | 18.00 |
| 8 | potato | 1 kg | 12.60 |
| 11 | Packing & labour charges | 1 lot | 9.00 |
| | | Total cost per kit | 499.00 |
Photos and Videos of the ongoing activities: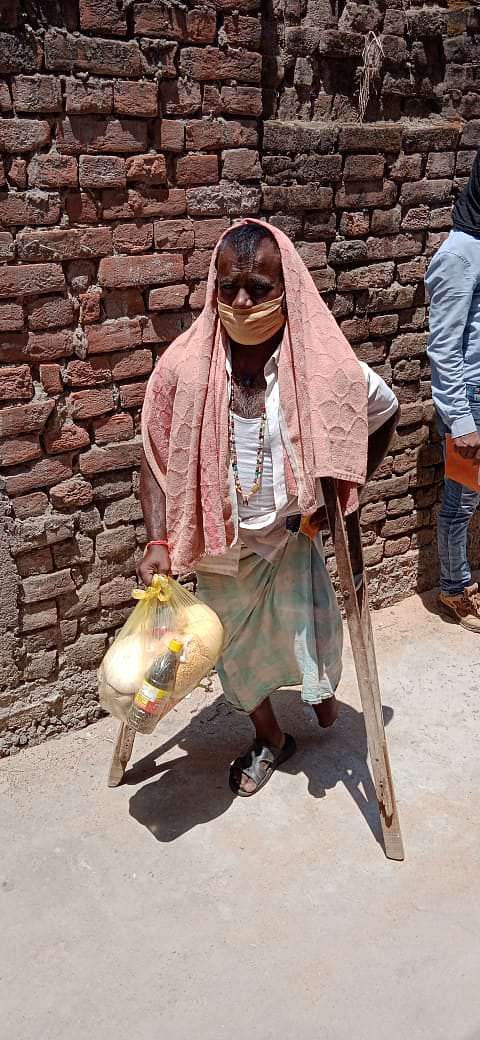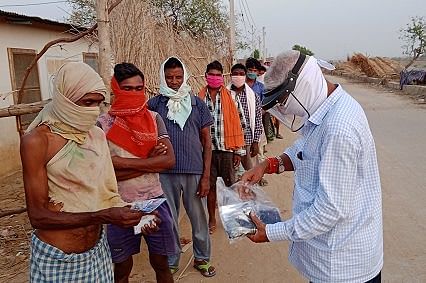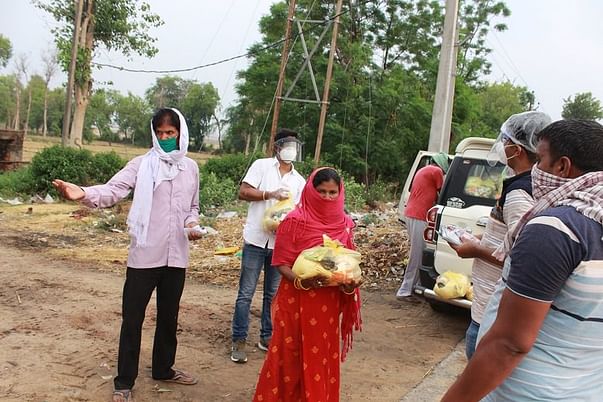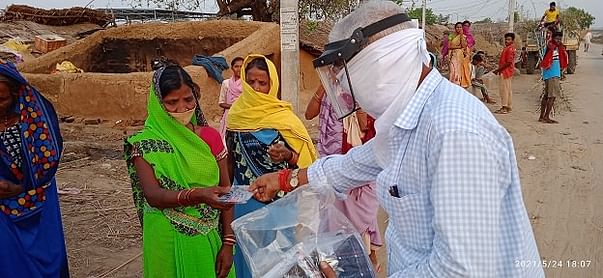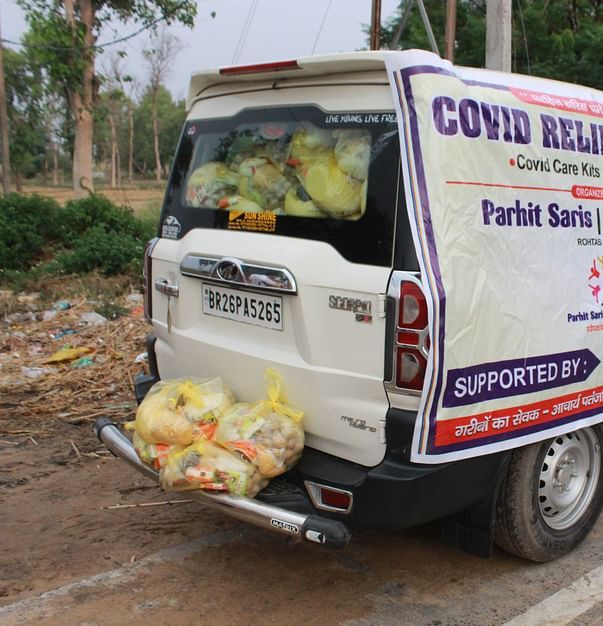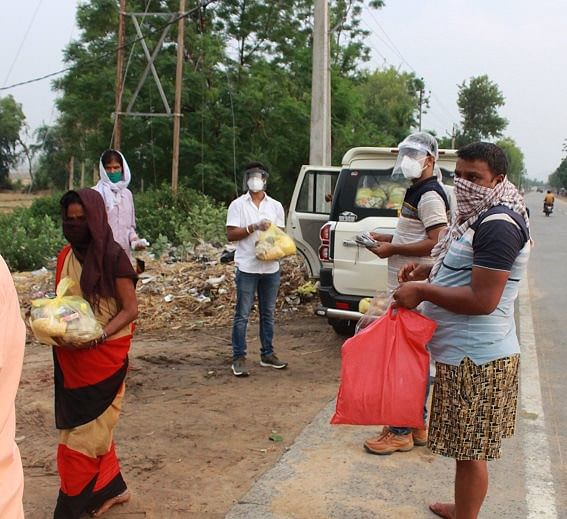 Follow us on Twitter for regular updates: https://twitter.com/ParhitSaris

Check our past works here: https://parhitsaris.blogspot.com/2021/05/past-works.html