The COVID-19 crisis hasn't been easy on any of us but it has been harder on some more than the others. Udhavum karankal trust has recognized that and is trying to help those who are in dire need of food and ration.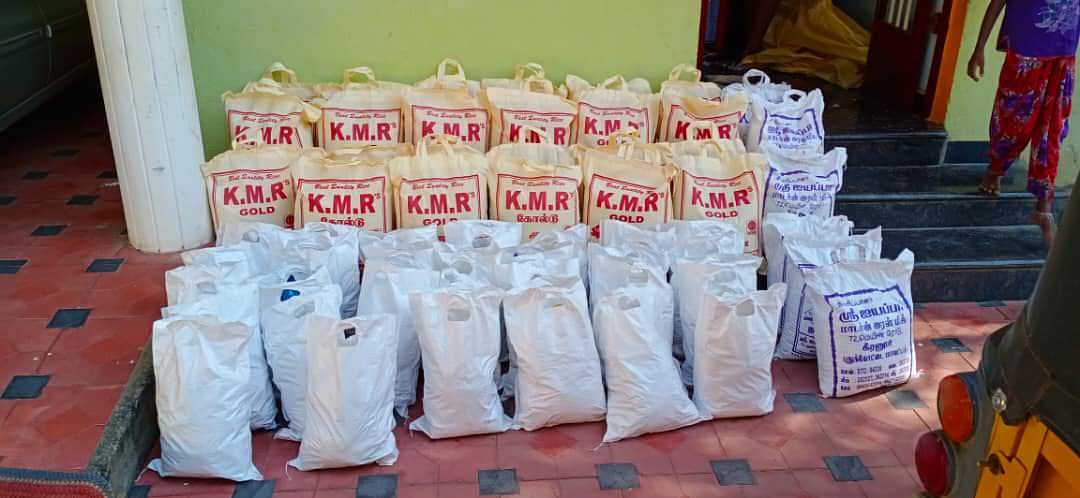 Let us not let hunger be the reason someone dies. Help Ibrahim help these people in these desperate times with ration kits made to last for at least 15 days. You can contribute to the government but the government hasn't yet been able to reach the areas targetted by the foundation in Karisavayal (city Pattukottai, Thanjavur district Tamil Nadu). Your contribution can save someone's life.
We already provided ration kits around 100 family's from our Udhavum Karankal Trust still required more than 400 family's.
Karisavayal - 200 familys
Alagiyanakipuran - 100 Familys
Eralivayal - 100 familys
Last provided ration kits details as below.
1. Rice - 5 kg
2. Masala items
3. Vegetable
4. Sugar
5. Oil
Per kit approx -₹ 700/_