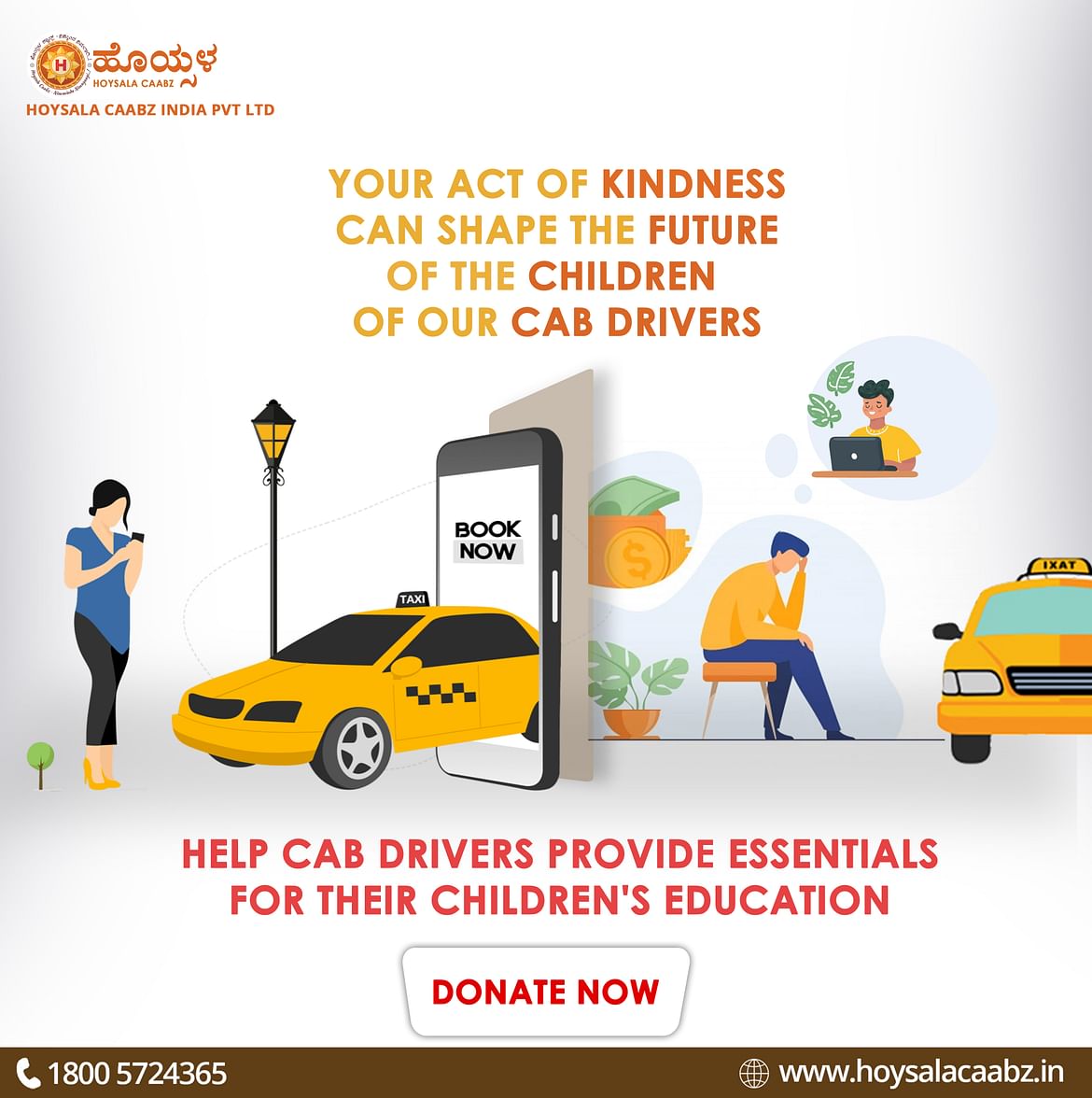 Hello People,
Hope you are doing great!
We all are aware of the fact that the lockdown has severely affected the livelihood of everyone. Especially the people from the service industry. We are one of such service industry where we have attached people who are drivers by profession.
We have over 1700+ drivers working for us. Unfortunately, since a year, due to several lockdowns, there are no users. The cab services are completely nil which in turn has left our drivers without rides, trip bookings and customers to earn their square meal. This has hit hard on the earnings and it has been very difficult for them to cope up with their financial situations.
On the other hand, due to the lockdowns, the schools have been practicing online classes and this has caused more disturbances in the life of our driver as they are unable to fetch devices that support their children's education. Ever since the lockdown and no job has occurred, people who have taken loan from banks and other means are facing difficulties in paying back their EMIs, these educational materials like smart phones have become a burden for them to buy.
We are trying to figure out how to support our drivers, who have kept our zeal alive, who are the main support system, a backbone to our company. We have come to a point where we thought of providing them help with the necessary educational equipment for their children but since we are short of funds for our own, we are planning to raise funds to provide basic amenities to bring a relief from the burden they carry.
We are looking up to help them with smartphones for a family each, and we planning on touching 1000 families that are completely dependent on their sole car driving business.
Hence keeping Rs 10,000 per smart phone, for 1000 families, we look forward to raise Rs 1,00,00,000.
Kindly come forward to help and support the drivers from this situation and crisis.
After all, they have done more than what we deserve.
Each one of us would have had experienced their genuine help and innocent support, when we were in our bad times, sitting in their car, clueless. Its time we pay back the respect.
Thank you!