About Us

Hope Public Charitable trust is a Non-Governmental organization located in, Chennai, India. Our organization strives to "Promote the living conditions of the challenged community by providing Special Education, Vocational training and Rehabilitation services". Hope aims in removing stigma, creating awareness, and empowering the mentally challenged community. We are building a home for the mentally challenged its has completed with half work, it cost 1 Cr, We are in need of funds to complete the other half. We are in need of 1 Cr.


Dr.V.Nagarani

Hard Work Break Hurdles and She Sets Example Through Her Exemplary Work.
Since my own brother is a Special Child my dream and aim is to train them for independent living. Dr.V.Nagarani established Hope Public Charitable Trust with the vision of reaching the isolated communities with mental disabilities.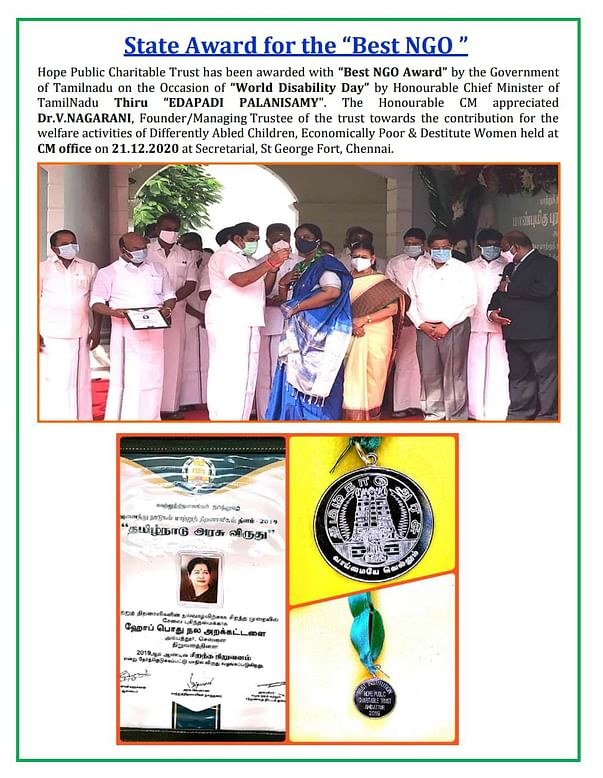 Utilization is updated below:-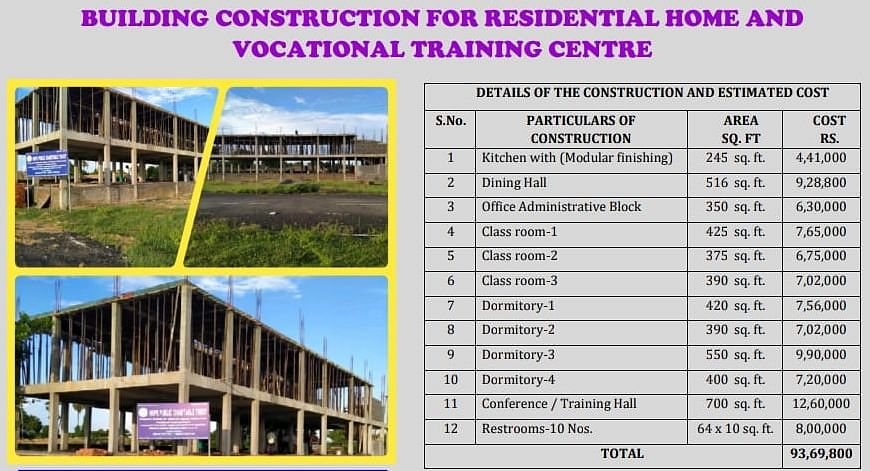 please have a look at the below Attached links :-
https://www.youtube.com/watch?v=_xP81tqPdJk&feature=youtu.be

Please come forward to support our cause. Any contribution will be of immense help. Do contribute and share this campaign link with your friends and family.