The livelihood of traditional street artists has been greatly affected by this COVID-19. These people, who depend only on festivals, are now in extreme poverty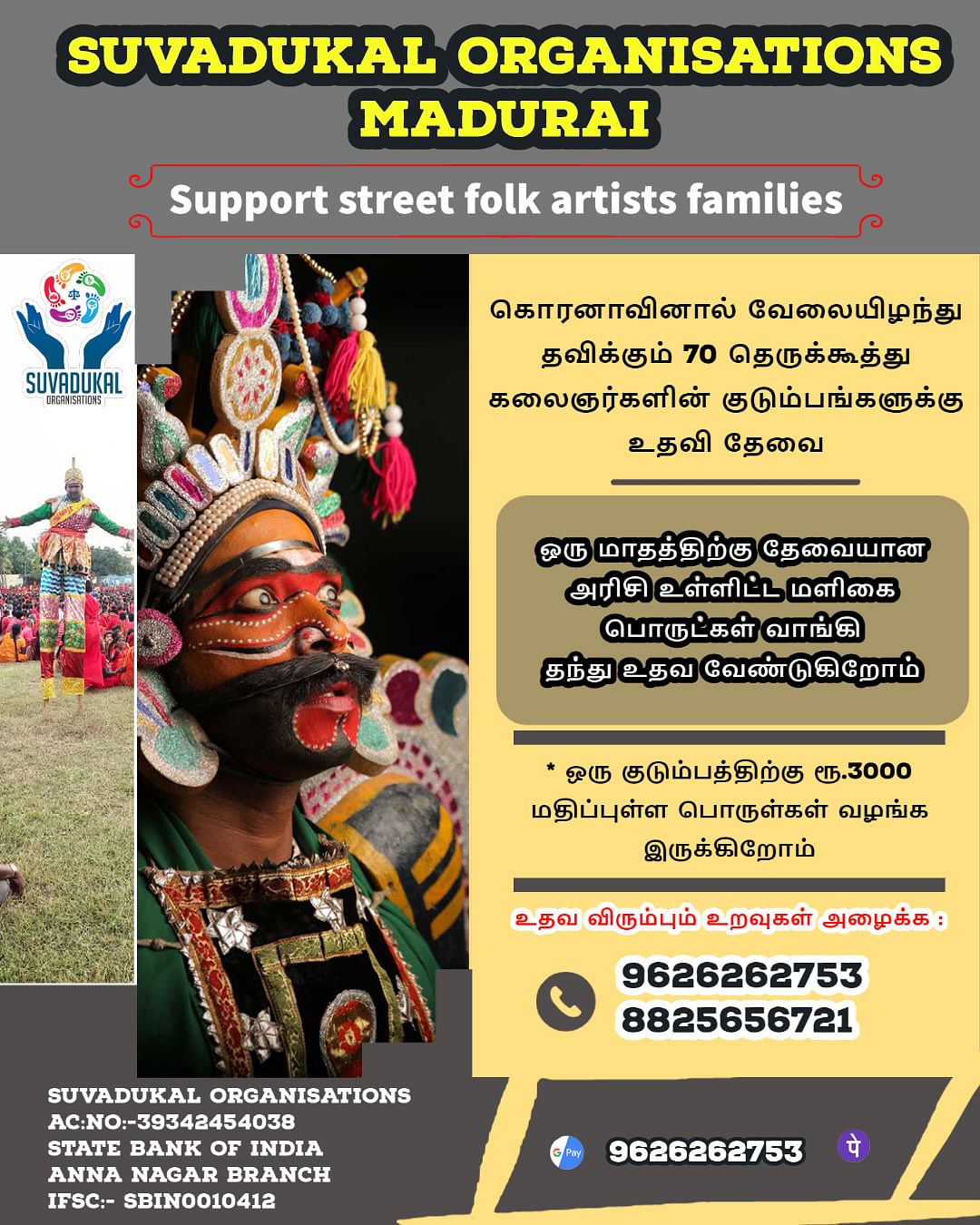 Think to integrate .. Because you have to help
Our country is always a country with an emphasis on traditional arts . But no matter what, the artists are not going to progress to the next level ..It relies on art shows and the minimum returns available on the streets, festivals and casinos .. But it is
The whole of this covid-19, which is currently playing the world, is banned .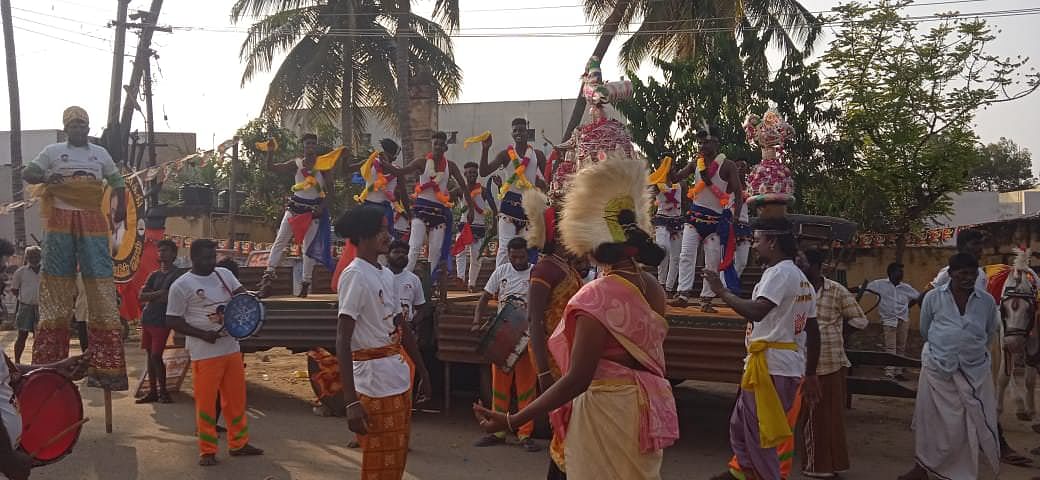 There is no chance to celebrate the festive season in the epidural where all the people are running to save their lives . The artists are currently relying solely on the streetcar and its dependent art They have asked us to buy groceries, including rice and lentils .
Those who live in Madurai and surrounding villages in Tamil Nadu think that the rupee is worth 3000 rupees for every family, and we have asked for help .
We seek to buy rice and groceries for the remaining money for Rs.1500 . All accounts and smokes are sent to the families of the artists

The amount of material they have to offer

Rice -25 kg
salt - 2 kg
turmeric powder - 200g
masala pocket - 300 g
chilli powder - 200 g
Aniseeds - 100 g
Asafetida - 100 g
Black mustard seeds - 100 g
Black pepper - 100 g
Cloves - 50 g
Coriander powder - 100 g
Fenugreek seeds - 50 g
Garlic - 200 g
Tamarind - 500 g
sugar - 2 kg
Tur dal - 1 kg
moong dal - 1 kg
cooking oil -2 l
dry red chilly - 200 g
washing soap - 5 nos
bathing soap - 3 nos
tooth paste - 200 g
sooji - 2 kg
noodles - 300 g
pickle - 1 noS
We will divide this into each bag and deliver it directly to our homes .. Opportunity Friends Invite Us to Join -