We at Earthlings Trust have hardly ever said "No" to taking in an animal in need. However, we are now left hanging at the edge of a cliff, with a huge load of pending bills pulling us down. We have always believed that animals deserve to have medical services at par with humans. While it is still a dream to have as many equipment's and services available for animals as for humans, we still ensure that we utilize whatever is available, and the best at that. That however, comes at a cost, and with the number of super-critical cases coming in almost everyday, we have reached a point where our pending medical bills do not allow us to take in any new cases.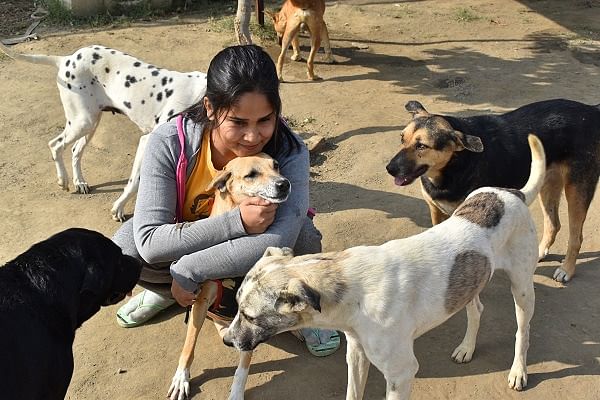 Another aspect that is extremely critical to help ailing dogs recover is food, and most sick dogs that come to us have a weak appetite, which is why we make sure to have all kinds of food options available to suit their palettes. Then there are dogs that need special prescription diets and all of that makes food a very costly component in ET. However, we have only seen successes with good food, and hence we have never denied any animal what he/she needs to get better.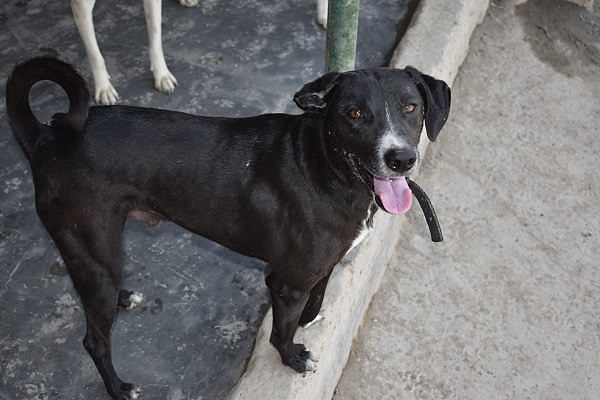 And then there are animals who come with various ailments that make us learn new things everyday. There is not a vet's door that we haven't knocked, and not a single situation where we haven't tried to take an animal towards healing. However, that again makes us spend a bomb towards diagnostics. Animals cannot speak, and they cannot tell us if the treatments are helping them feel better. So, we have to rely on their bloodwork to get a fair account of where an animal stands in terms of recovery. This often leads us to get multiple blood tests done for an ill dog, which leaves us with enormous diagnostic and veterinary bills.
And lastly, it is important to make changes to the ET farms with every new season coming in. That makes us spend a lot on different items to keep the dogs comfortable with new changes in weather that each season brings with itself. This winter, we have tried something new to keep the dogs warm, as our electricity set-up doesn't allow us to use conventional heating methods to keep the dogs warm. The 'Angeethis' keep our dogs warm each night in their soft-cozy beds and we have to buy almost 40 kg fuel each day to keep the Angeethis burning.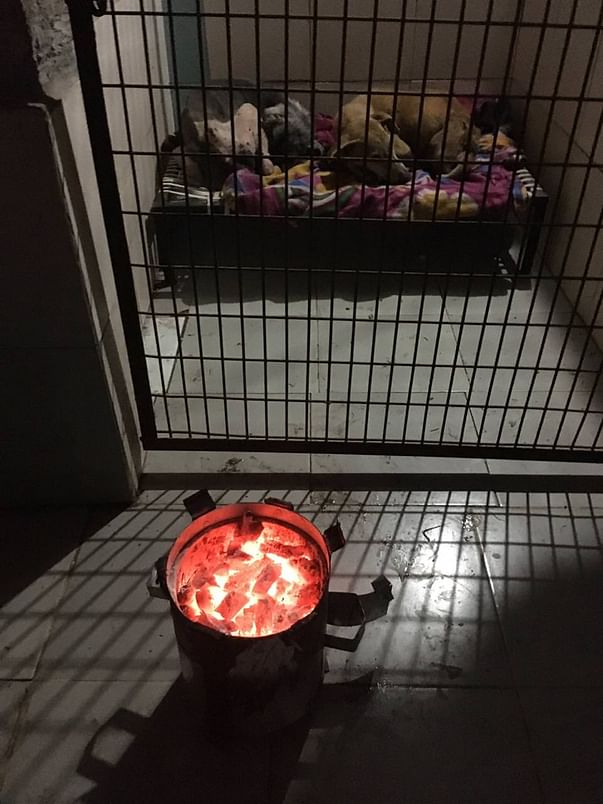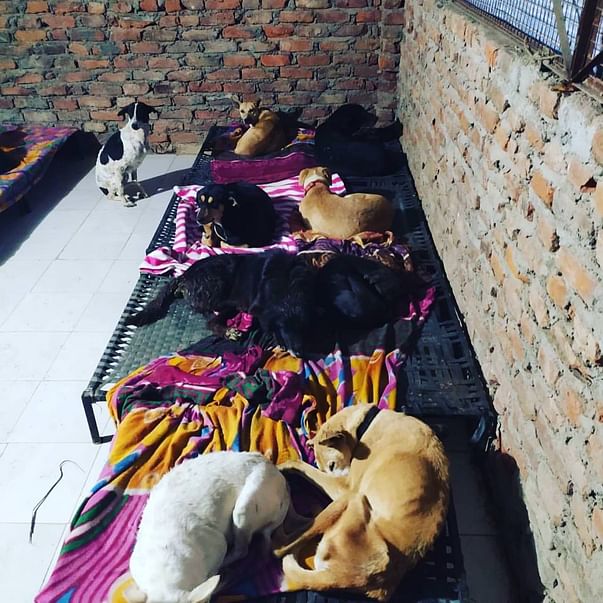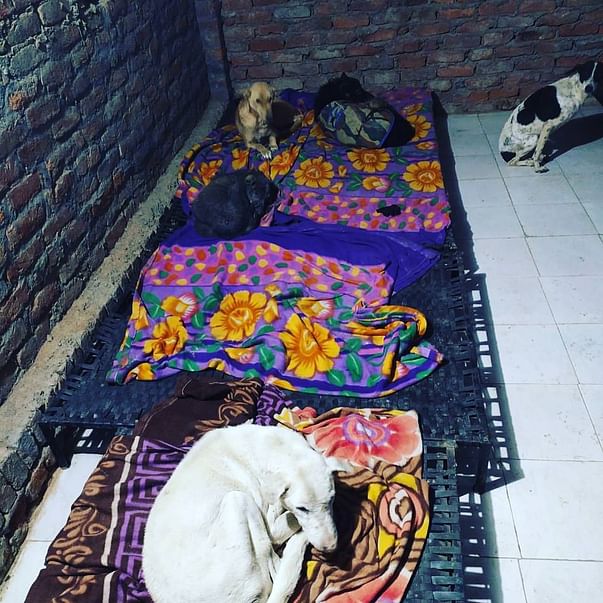 At this juncture, we have no other option, rather than turning to you for help. Following is the list of our pending dues which is preventing us from moving ahead and helping more animals in need:1- Veterinary Bills- Rs. 62,000/-2- Food Bills- Rs. 55,000/-3- Diagnostics Bills- Rs. 1,20,000/-4- Seasonal Changes to the farm- Rs. 1,75,000/-5- Medical Supplies- Rs. 90,000/-
We have deliberated a lot, and with so much of pressure from our vendors, it has become increasingly difficult for us to expose ourselves, our dogs and our staff to such financial distress. We really want to help more animals and it is a shame that this road-block is preventing us from running our shelter at full-capacity. Despite having a space to accommodate over 200 animals, we are barely managing to keep our 125 residents happy. We need your help because what we want to do and the way we want to do it, completely depends on you and your help. Please come forward and donate to us to help Earthlings Trust restart operations again!
***All donations to Earthlings Trust are tax-exempted***