About 61 million children in India grow inadequately due to chronic under nutrition, 68% of all under nourished children in India are girls. More than half of the children in India are Malnourished which also results in poor performance in school. Indians dismal performance on hunger is directly linked to the high level of child undernourishment. Over one in every five children in India is "wasted" (low weight for the height) In the 2019. Global Hunger Index, India ranks 102 out of 117 qualifying countries, with a score of 30.3, India suffers from a level of hunger that is serious.
Tarai Environment Awareness Samiti (TEAS) initiative AANAPURNA - Food Seva Community to provide packaged food to people who are hungry or lack of nutritional food, specially focusing the old migrants, Children on traffic signal, homeless, under privilege beneficiaries.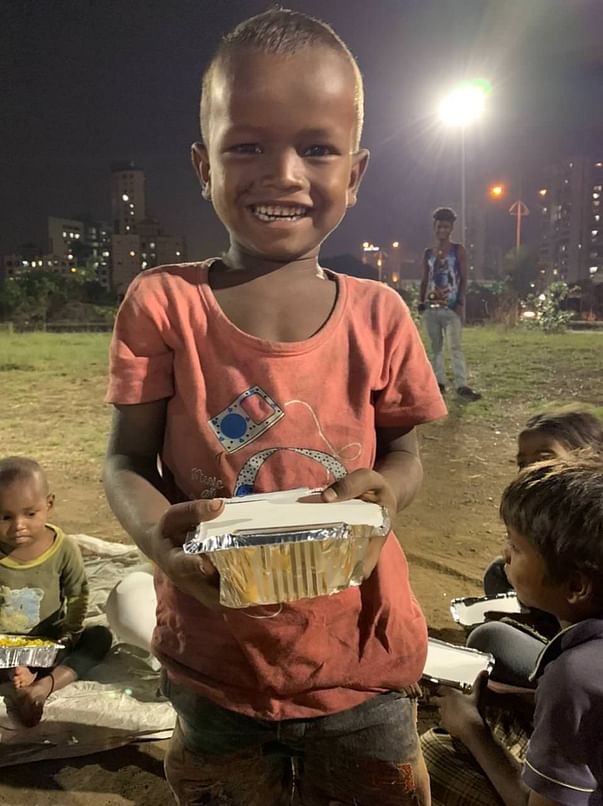 An empty stomach forces street children to shift glue, which helps them to beat hunger pangs. No stability, no hope, no food.
We at TEAS saw an opportunity to help with our AANUPURNA initiative to feed hunger. The aim is to end child labor, malnourishment in children to stop child labor/ begging on street with adequate nutrition and food supply through our food programs. The initiative also aims to sensitise the community on the need of proper nutrition, influence of nutrition on child's physical and mental growth and development.
Let's all come together to contribute our share in feeding little stomach to that no one should sleep hungry. AANAPURNA runs feeding programs for homeless shelters, charitable hospitals, underprivileged children and needy.
Taking care of child's growth is one of the most important aspect for any kind of development, ensuring their healthier growth. But the current situation in India shows, that we have constantly failed to provide the most basic care to our children, providing healthy meals to them results in started growth, malnourishment etc.
If you want to feel this divine vibes want to experience real happiness and a joy of giving , come and join us be a part of Annapurna - Food Seva Community.
Show your kind to overcome the starvation of needy.