PSR Trust was initiated by NSS students of K.A.P. Viswanathan Higher Secondary School, Trichy in 2012 and was registered in 2015. The trust is solely manned and run by Youngsters. Our trust is mainly started to provide educational support as well as nutritional support to the children who are in need ❤.
PSR Trust meets the needs of the needy through its 6 major activities since 2015. One among them is " PAATHIRAM ". Through this, we are resolving the hunger of Homeless People in & around Trichy through 200 packs of dinner on average since Feb 14,2015. We are planning to extend "PAATHIRAM" to the people in slum areas. For this, we are in need of a VEHICLE to collect excess food from marriage halls, restaurants & other special occasion to distribute it to the needy.

We have contacts of more than 25 marriage halls & restaurants in and around Trichy. By collecting excess food from them, we can get rid of hunger, of more than 500 people daily & more than 1000 people during special occasions.

Through this fundraising, we wish to end hunger of around 2 lakh people yearly by turning the leftovers into meals for the needy.

We are planning to buy " MARUTI SUZUKI EECO" 7 seated vehicle for this initiative. Approximate cost of the vehicle
₹ 4,50,000/-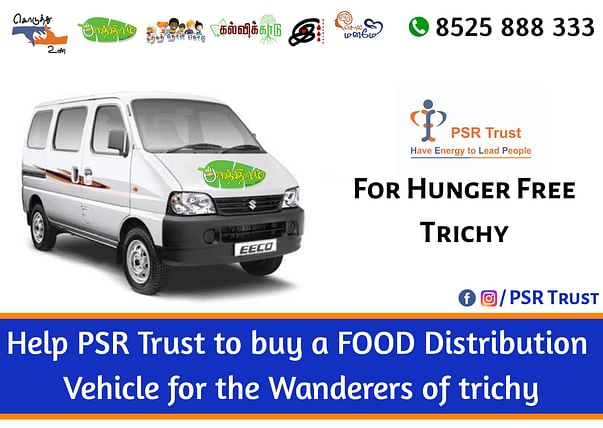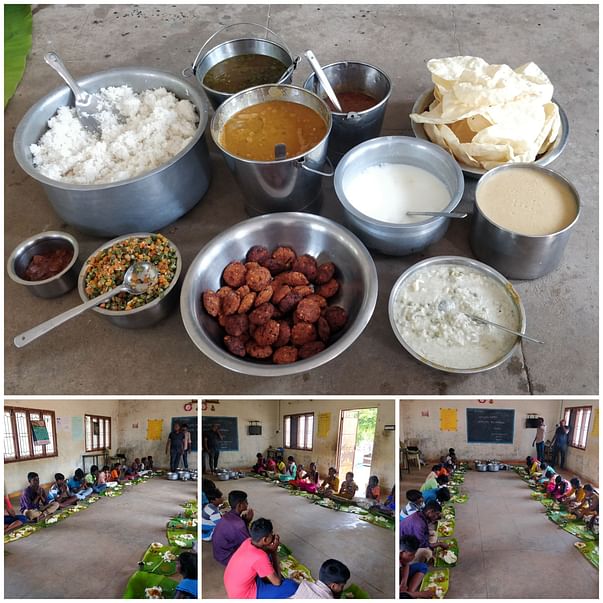 "Feed People, Not the Landfills"

Kindly donate & Support our Initiative...!
www.psrtrust.com
8525 888 333