Hello,
My name is Inayath and I need your help in paying my son's school fees
My son Hidayath is in grade 9. Due to the pandemic, I lost my means of livelihood. I couldn't pay my child's fees. I am a tailor by profession but I don't get many orders. My child Inayath is studying online but he won't be able to finish his academic year due to non-payment of fees.
The fees details are enclosed here.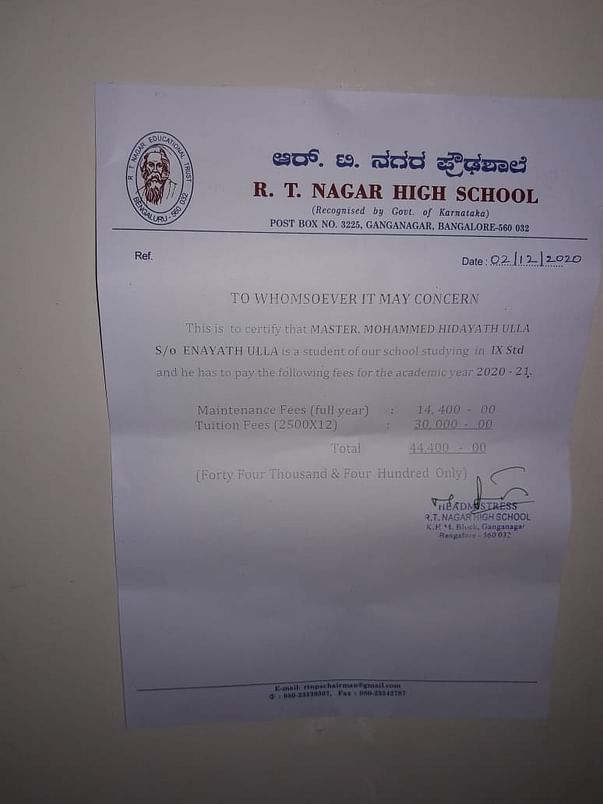 The total amount is Rs45,000.
Please help my son complete his education.
I pray that God Almighty blesses you and your loved ones.

Thank you,