Hi i am Henna Takur Singh 26 year old. Living in kochi India. I am running a small charity called Heartily paws, a small social workers team towards speechless souls. At first i do all my work including helping and fostering around 10 dogs with their vaccination, sterilization and food. But time passes and our work start growing more and more.
earlier when i started my rescue work, i never knew it was too back breaking work to accomplish as i thought in mind, but sooner I accepted that everyone is not fond of dogs unlike very few & which is ok for me. We all are aware about distressful life of stray dog in india especially on streets. Its difficult to feel hunger, cold, heat & agony and stay remains silent. Then i decided it's better to get them adopted or find homes for homeless puppies rather than watching them die on streets.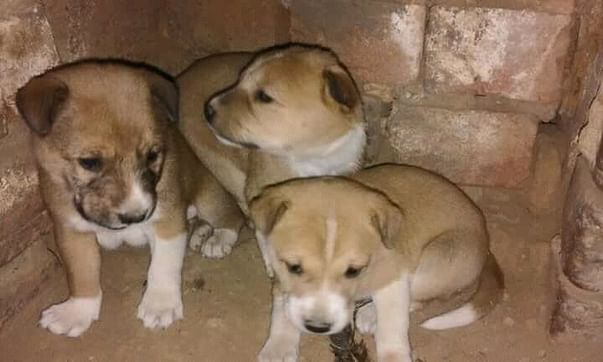 We have been working for the past 5 years helping the abandoned and stray dogs by providing them with food and shelter in the best possible ways we could. We would be really grateful for your kind donations.,.and together we can make this world a better place for animals too .,.!
story Tinku ,Toby and Tara:
Puppies( Tinku ,Toby and Tara) are 3 month indian pariah dog.
I still remember the day when i found them litter when they were 5 siblings together, 30 days old with brown muddy nose and pink little paws. All covered with lice and ticks with her weak lactating mother in the middle of highways on barren lands where they have no source of water and food or shelter.
Though they live about 8 kms from my house still i manage to feed them atleast one meal in a day. On a normal day when i went to feed them i saw 2 of them died by accident , got crushed by car. It breaks my heart like nothing else.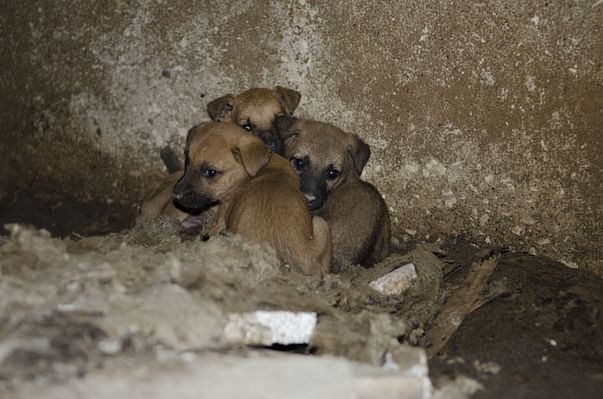 Then after i can't left them there anymore. I decided from now i got their back after many foster fails and no boarding facility in my city. Then i decided to foster them with me till their adoption. Though i already have 6 dogs at my home but like all says someone has to show act of humanity towards them otherwise they will die or ran over by car within a days, What they all have gone through was hilarious shaken as hell.They are just 1 month old poor homeless babies, who have no idea where to go. We can't left them their to die on streets.
As nothing new we all know we dont have enough homes in India for our desi dogs. Where everyone has a fantasy of pedigree breed dog. After boosting many times of their adoption post my girls got no luck, no homes found not even any foster homes.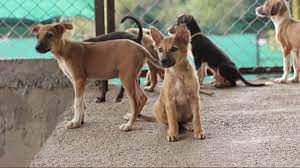 (photo: stray dogs that already found shelter at my own home :) )
But as said every dark night turned into a bright sunshine and today after my countless hustling my girls have a golden chance to fly for their forever home in Canada, Toronto They have bright future ahead they dont have to be scavenge for food on streets anymore.
But we depend on you their dream can't be true without your contribution we urge you to donate your bit your every single penney means us alot. Please help k- sisters fly their future is in your hands. flight is on 15th march 2020 from kochi to Canada, Toronto but we need to raise funds till feb 2020 to complete the formalities.
Here is the breakdown of the travel cost for puppies
Transportation to the airport
Flight charges :
Crate Cost
Microchip and Vaccinations
Paperwork
Cargo Handling Charges
Custom clearance
Pet Travel agency Charges for conducting everything
Would you like to be an angel for my puppies.