Rekindled Youth is a youth organization thriving to uplift society using the potential of the youth. We have done 7 activities including free webinars, entrance materials, free skill development workshops & creating awareness on various social issues.

We have decided to celebrate this Onam by gifting 30 children residing in Ashraya Sisubhavan, Paranthal, Pathanamthitta, Kerala some essential stationery supplies & toys. Ashraya Sisubhavan is a home for boys established under Ashraya charitable society. They have 3 orphanages with a total of around 100 children who are pursuing there schooling and college education. An MSW student from the same orphanage is in need of money to pay her fees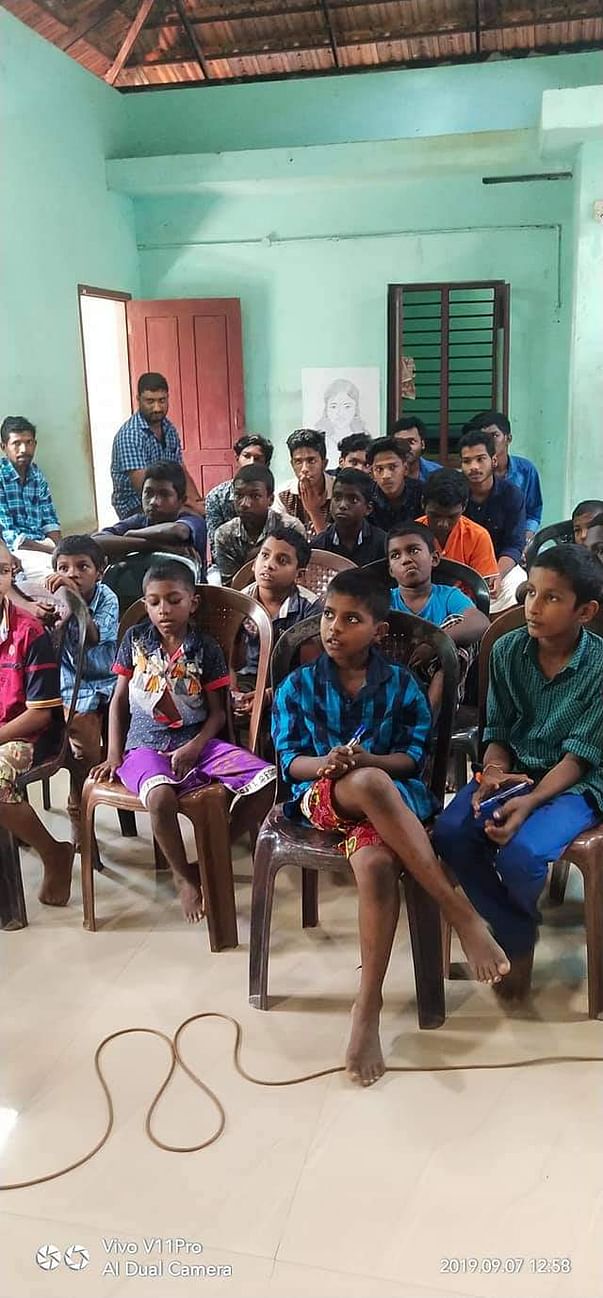 The remaining amount will be used for the supply of stationery items. You are vital to implementing our aim. Rekindled Youth thinks that with your help we can fulfill the dreams of those kids and MSW students.
Utilization -
1. Stationery items- 1.Erasers,2 pack of 20 each -200
2. Sharpeners, 2 pack of 20 each -200
3. Globe-2 -236
4. Storybook set of 8 -240
5. Dictionary- 2 -316
6. Pencil jar- pack of 50 -175
7. Badminton Set- 3 -1737
8. Rubik's cube-2 -300
9. Notebook cover 2 pack of 5 each -238
10. Colouring books set of 10, 3 packs -450
11. MSW fees for a student -15908
Total 20000


Find us on Instagram here: https://instagram.com/rekindledyouth_?igshid=19hkq54kfddd