To begin with, I would like my readers to visualize two scenarios for the future of healthcare in India.

In the first scenario that is also our current reality, we outsource our healthcare needs to large, profit-driven corporations. We allow them to maximise their profits at our healthcare expense, like they did when covid hit us as prices of essential drugs and testing skyrocketed overnight, leaving us all with no other choice.

For the second scenario, together, we fight and bring change to take command in our own hands and establish community-sponsored health centers that vow to deliver healthcare on a non-profit basis. So that if god forbid, anything like covid ever strikes us again, we are prepared with a humane alternative for taking care of our healthcare needs. Only such an alternative guarantees our right to accessible, accountable, and affordable healthcare.

We are a team of doctors, medical professionals, economists, and former bureaucrats, and together, we resolve to make the second scenario a future for India. However, we cannot do this without your support.

We have come up with an economically viable model for community healthcare that will have the potential to provide world-class health services free, sustainably, and independently for the community.

We need your support to help us set up our first CHC facility that serves as a model to adapt for every community in India to solve the healthcare-infrastructure crisis.

To convince you to support us, I'd like to share some personal stories that explain our exposure to the risks of the current state of healthcare infrastructure for all of us.
Could have happened to anyone of us
On 20th August '2021, My uncle complained of excruciating pain near his lower back in the middle of the night. Upon arriving at the hospital the following morning, the doctors diagnosed him with a massive heart attack that had quietly struck him last night. It was already too late as seven days later, he collapsed. There are 77 million diabetics in India who suffer the risk of getting a silent heart attack, this could happen to any one of them.

In a heart attack, a blood clot forms in one of our coronary arteries restricting the blood that carries nutrients and oxygen to that part of the heart supplied through that particular artery. As a result, the heart muscle in that area begins to die.

The first hour is a window of opportunity that affects a patient's survival and quality of life after a heart attack. It is because the heart muscle begins to die within 80-90 minutes after it stops receiving blood, and within six hours, almost all affected parts of the heart suffer irreversible damage.
If there had been a community-sponsored health center in the society where my uncle lived, a resident nurse would have come running to see him with an ECG monitor, diagnosed him with a heart attack, and rushed him to the hospital with his medical history to save his life.
They could have lived longer.
Now, Heart-attacks do not happen overnight. It is the result of months and months of plaque buildup that clogs the coronary arteries. A general lipid test can diagnose plaque buildup early so that a doctor recommends corrective actions to prevent a heart attack.
65% of all deaths in India are due to non-communicable diseases.
Any NCD, if diagnosed in its early stages, can be managed before it becomes a complex problem involving a multi-organ failure. I lost my father for the same thing, he was a diabetic who later developed a heart and kidney disease that was diagnosed late when nothing could be done.
Random and general health screenings can prevent these deaths and help patients live longer by diagnosing conditions early.
The next role of our CHC is to conduct randomized medical screenings, free to community members, every 3-6 months. My uncle would never have had a heart attack in the first place if there was a CHC set up in his society.
Limitations of telemedicine.
Having accessibility to doctors is one of the primaries in healthcare. Telemedicine has done a phenomenal job in improving that accessibility, but it has its limitations.
A few weeks ago, I had a high fever. I connected with a doctor by telemedicine. He recommended a comprehensive fever panel test and explained that he could not perform a physical exam over the phone. Hence, he has to rely on the pathological results to arrive at a prognosis for my disease. I asked him out of curiosity what kind of physical exam he would have performed if I had visited him at his clinic. He replied that to rule out dengue and malaria, he would look for rashes on my skin. The tests cost me INR 2000 and delayed my treatment for two days until I was finally diagnosed with typhoid.

Just in case, I had the opportunity to make this consultation through the community health center. A nurse would come to my house with all the IoT diagnostic tools for the tele-doctor to do a physical exam. A digital dermatoscope would have allowed the doctor to examine rashes on my skin, if any. In addition, the nurse would have rapid test kits for typhoid, dengue, and malaria that would have diagnosed my condition in a matter of minutes to start my course of medication.
What do we propose?
IoT-enabled non-profit primary health care centers in private residential societies, managed and sponsored by the RWA. In the same way that any RWA manages waste collection, utilities such as power backup and water supply for its residents.
Our role is to help them set up these health facilities and to work around the economics of maintaining operations that enable these RWAs to provide free healthcare from those centers in a sustainable way through an innovative monetization model.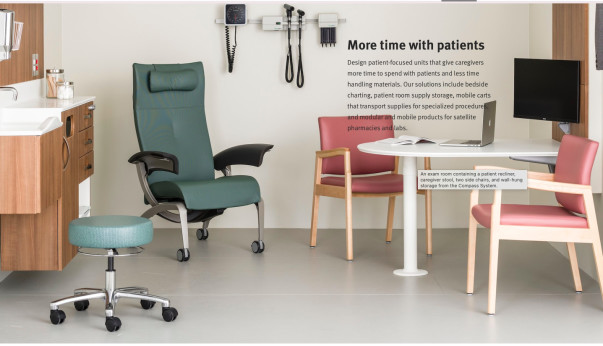 These primary health centres will offer the following services, absolutely free of charge
.1. Emergency Response
24x7 Response to medical Emergencies ensured by a resident nurse.

2. Digital Health Records

A digital depository of the health records of the community members, accessible through a mobile application

3. Telemedicine Support through IoT Diagnostics
Assisted & IoT enabled Tele-medicine centre and portable diagnostics.

4. Free-Health Screenings & Delivery Generic Medicines

Free Health Screenings every six months and delivery of generic medicines.

The Economics of Free Healthcare for the community is the real innovation.
The biggest challenge is the economics of maintaining free health services for the community. Our role is not to give out ideas of what should be done, but primarily figure out the economics of how it will be done. Our monetisation model is our real innovation.
Basically, our whole idea revolves around enabling the same facility to provide other non-essential services that also have a significant impact on health on a paid basis. These comprehensive healthcare services include the maintenance and service of household water purifiers to ensure safe drinking water for the community and e-retail of sanitised groceries . These non-essential health services are monetized to run the free health services sustainably. The incentive that is derived from these non-essential health services businesses is bestowed to any of the permanent residents of the same community, who assumes responsibility for investing in the health centre and managing its free health care operations through these incentives.
Appeal to support

Guys, we've exhausted all of our resources to create this model.
We do not have the funds to set up the pilot showcase that proves this concept. We cannot go to investors. We can't go to the bank. We can only rely on people like you to donate to this initiative that helps to establish the pilot healthcare facility and makes this possible and is replicated across india to solve the healthcare-infrastructure crisis.
If you want healthcare to be humanitarian right , if you want to change the status quo. Support our model and let us together restore humanity in healthcare.
We can together set a model of primary healthcare that guarantees our right to accessible, accountable, and affordable healthcare.
I would say that one of the most positive impacts of this otherwise very damaging epidemic has been that it has opened the eyes of people to the importance of universal and robust public health services and the need for everybody to be covered by quality healthcare, or for health services to be accessible to everyone. And this pandemic, because it has been concentrated in large cities and has also affected the middle class, has become a matter of high priority.
So, this is a ripe time to actually take forward the agenda of right to healthcare and because the right to healthcare, if it is to be real, it always has to be universal. In that sense, right to healthcare is very much on the agenda and I think we all need to push for that
We can't do this without your support.
Where will we use the funds?

Supporting Technology
We need to create a user application that helps members store and access their medical records. Second, to manage Health Center operations, we need an ERP solution to track all health workers.
Model Healthcare Centre

We need to establish a health care center in a community to showcase it as a model for community health care. The money will be spent on the buying rapid testing machines & IoT Telemedicine tools and the required essential infrastructure such as examination beds, storage, utilities, etc. Each center will be installed at an estimated cost of INR 10,00,000.
Health Education Modules

We need to record online courses to educate community members on healthy lifestyles and NCD management. We will create courses that teach Yoga and meditation to people as an alternative self-care practice for disease prevention.

Human Resources Training Modules
If we want to provide high-quality medical care, our staff must be trained by doctors. We will record the doctors' lectures and create training modules for our healthcare workers that they can access at any time
We also humbly request you to share this campaign link with as many people as possible to spread the word about this initiative. This will help us to reach our goal.