Hi it's Suhaib and I'm here to raise fund for my friend Shakeel's 15 year old son Hamza.
His Son is suffering with congenital coloboma of eyelid.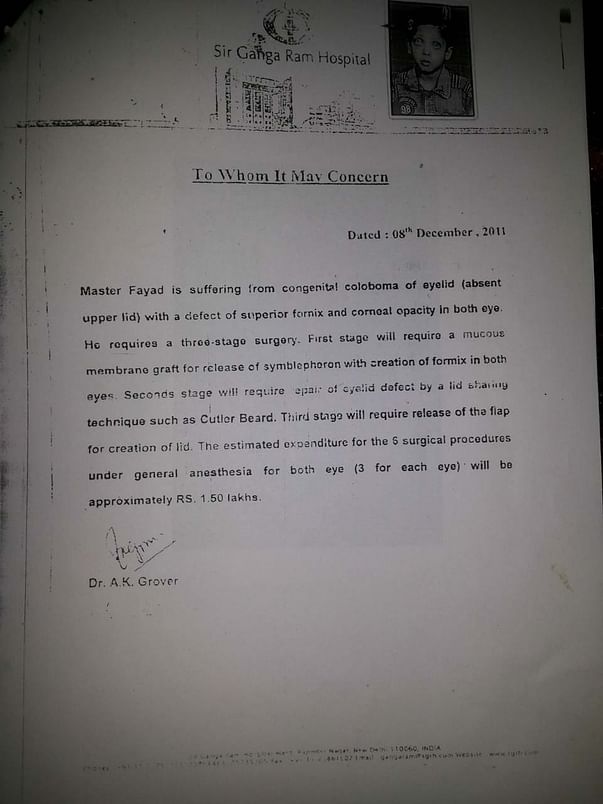 He works as Peon (Class 4 Employee) at Allahabad high court.He is a man with not a lot of means. God gifted him a son Hamza on 23/04/2004 but unfortunately he was born without eyelids and was partially blind. He took him to every doctor possible in his reach He tried everything going beyond his status and the money he had but even after multiple surgeries the kid is blind.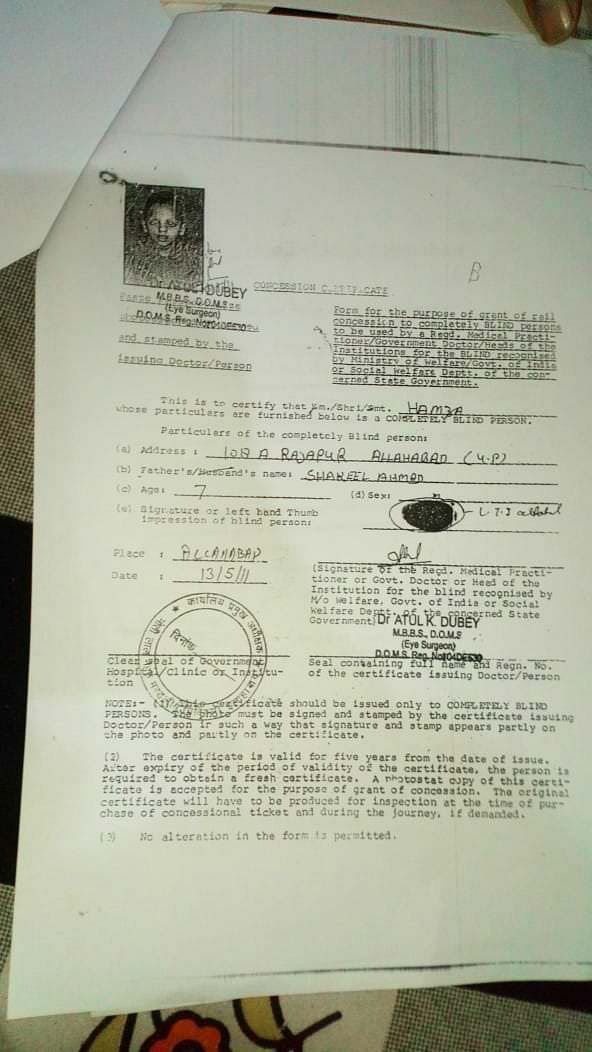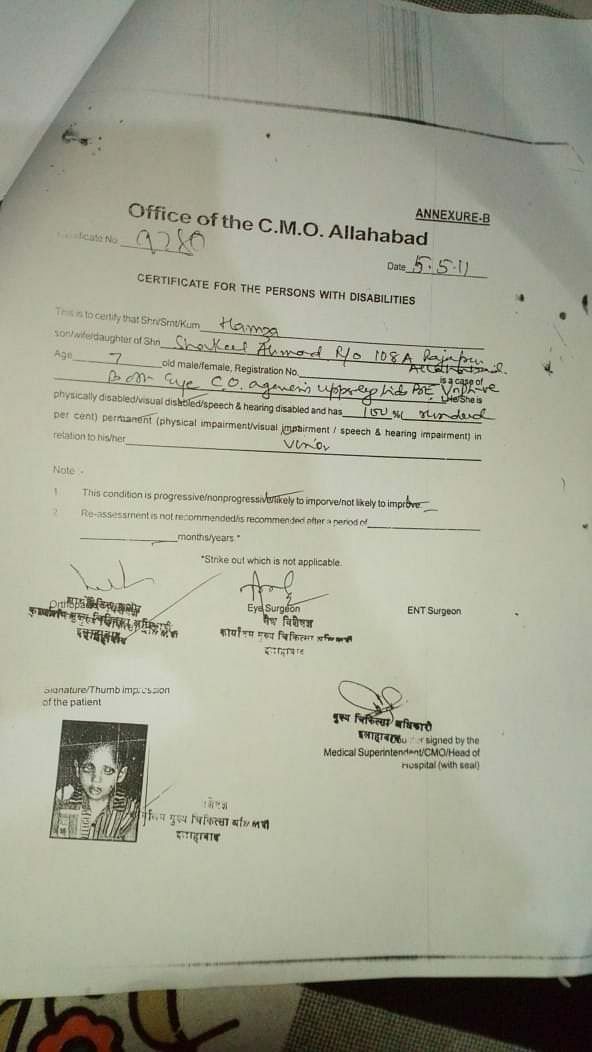 Just by borrowing and he has spent almost 15 lakhs over the period of 15 years and he is already in a lot of debt.
A new ray of hope has come up and doctor's say that he can get some visibility if he undergoes a few more surgeries but for that it will take 9 Lakh rupees which Shakeel cannot manage.
So Please Help Him.
Please come forward to support my cause. Any contribution will be of immense help. Do contribute and share this campaign link with your friends and family.