Your contribution of Rs 680 will truly support a child's access to quality resources, become an independent reader and experience holistic learning!
Do you cherish these memories from childhood?
* Picking up your favourite books
* Getting lost in the fantasy world of chandamama, putaani prapancha, harry potter..
* Picking up those games and puzzles etc and fighting over with friends while playing
* Fiddling with those colour papers, dazzles of shining pens, wearing those masks and enacting your favourite sentences

But there are many childhoods that get lost even without reading anything other than their textbooks. And reasons could be many for this. Either that they don't get the good education to be independent readers, don't have access to books and other resources, etc, don't have time to play, don't have any safe space to play at all
The Covid-19 pandemic has only worsened this massive gap in learning and pushed them to drop out of school.

Could you spare a moment to contribute to creating such cherishing childhoods for those who get lost on the way ?

Bangalore-based Haadibadi Community Library strives to bridge this gap and ensure the continuity of education for all children. It aims to provide a safe space to all, especially girls, many of whom are forced to drop out of school.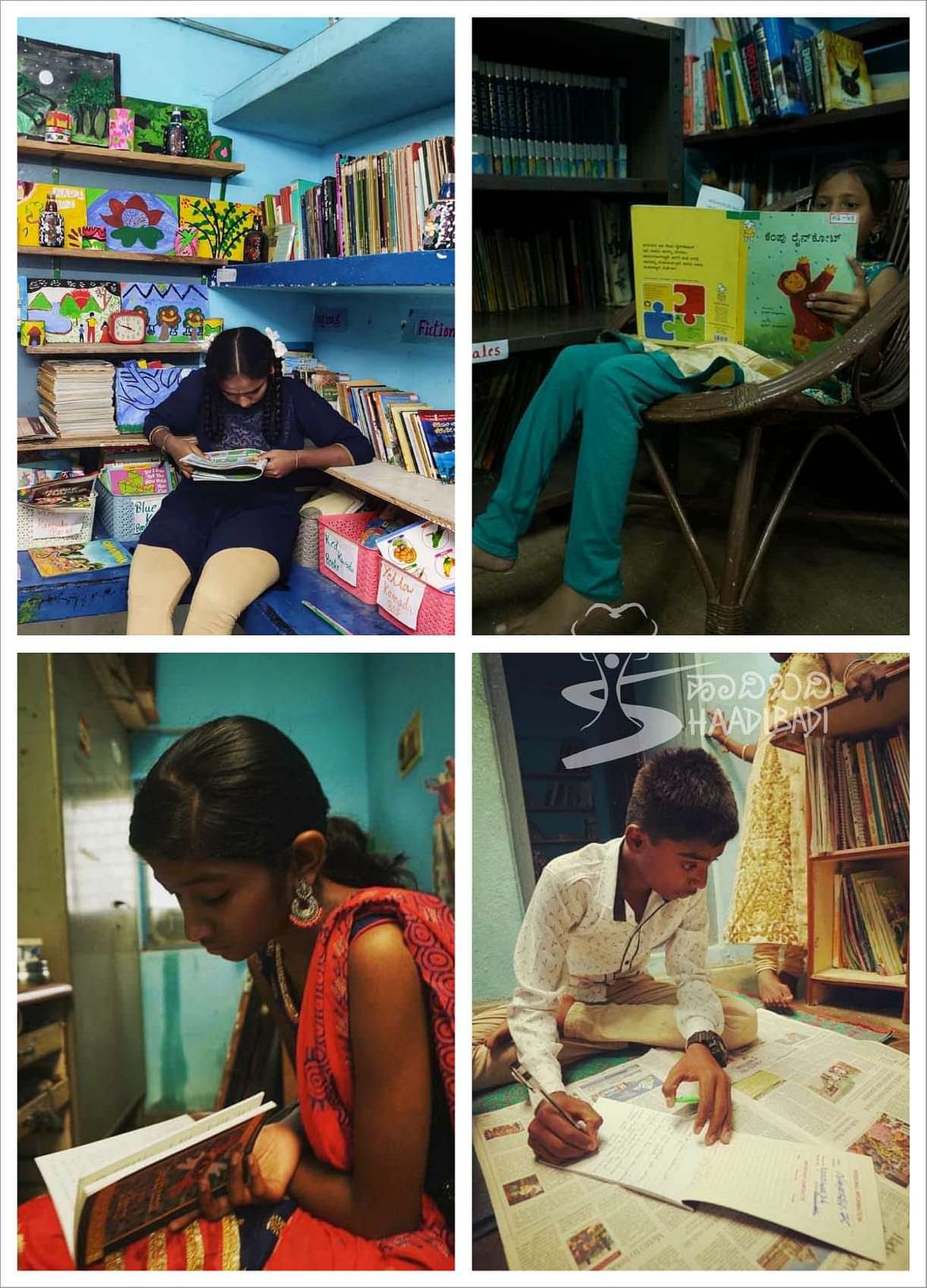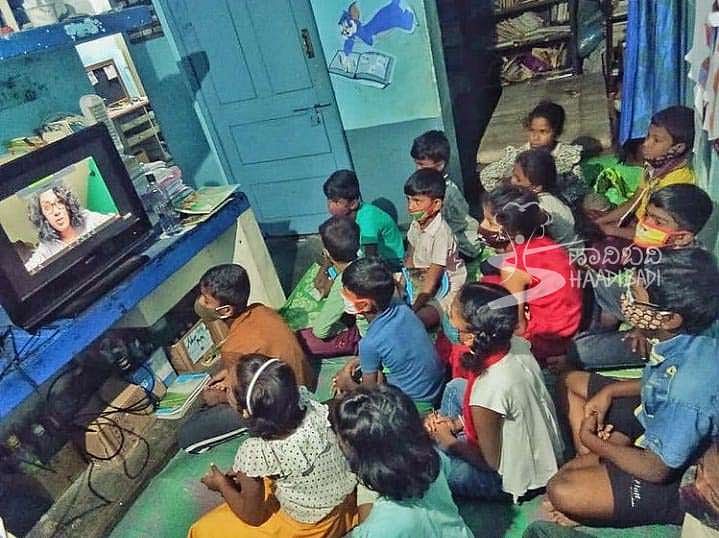 Our Story
Haadibadi Community Library is a part of the Haadibadi Trust, a non-profit organisation located in Roopena Agrahara in Bengaluru. It is an open library for all age groups in the community.
The library started in 2019 and is located in an area where we predominantly find heterogeneous migrant communities with low-income families or families with single earning members, who are pourakarmikas, garment workers, daily wage labourers, construction workers or small repair shop owners.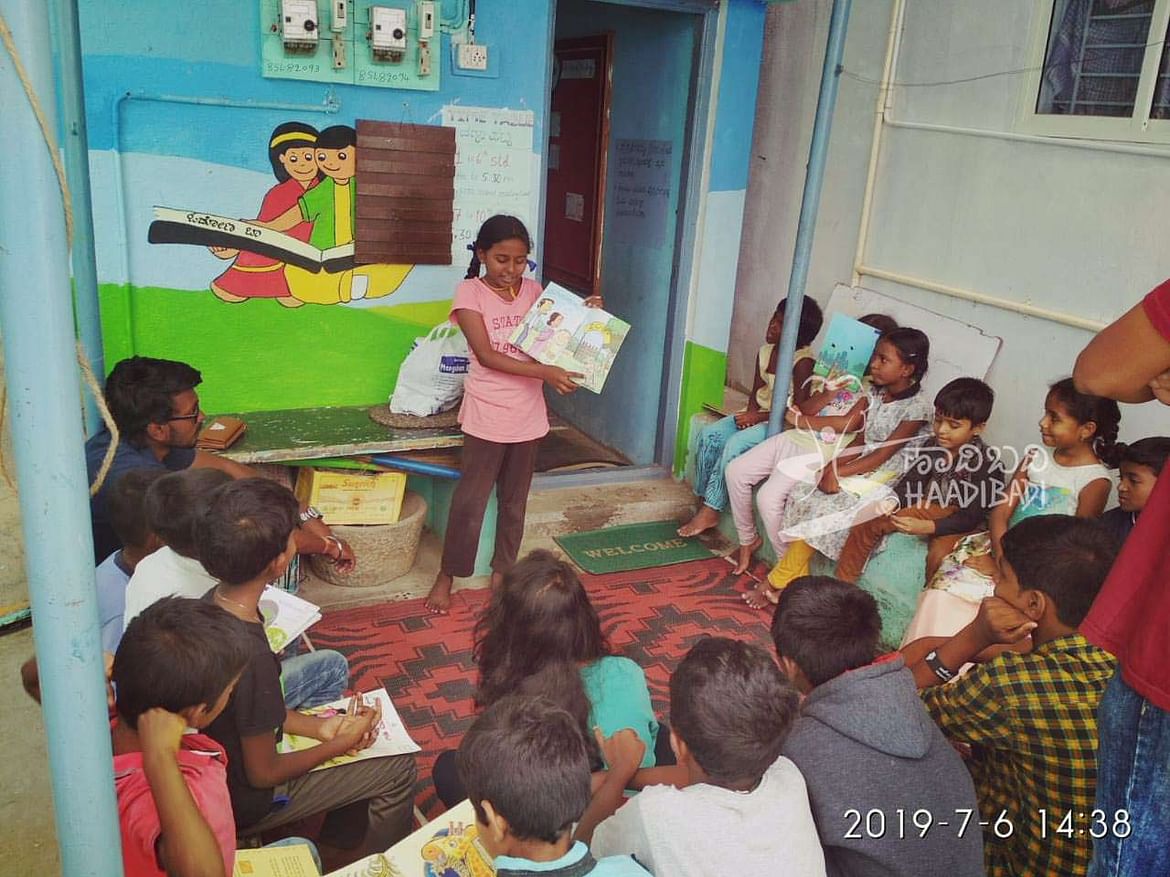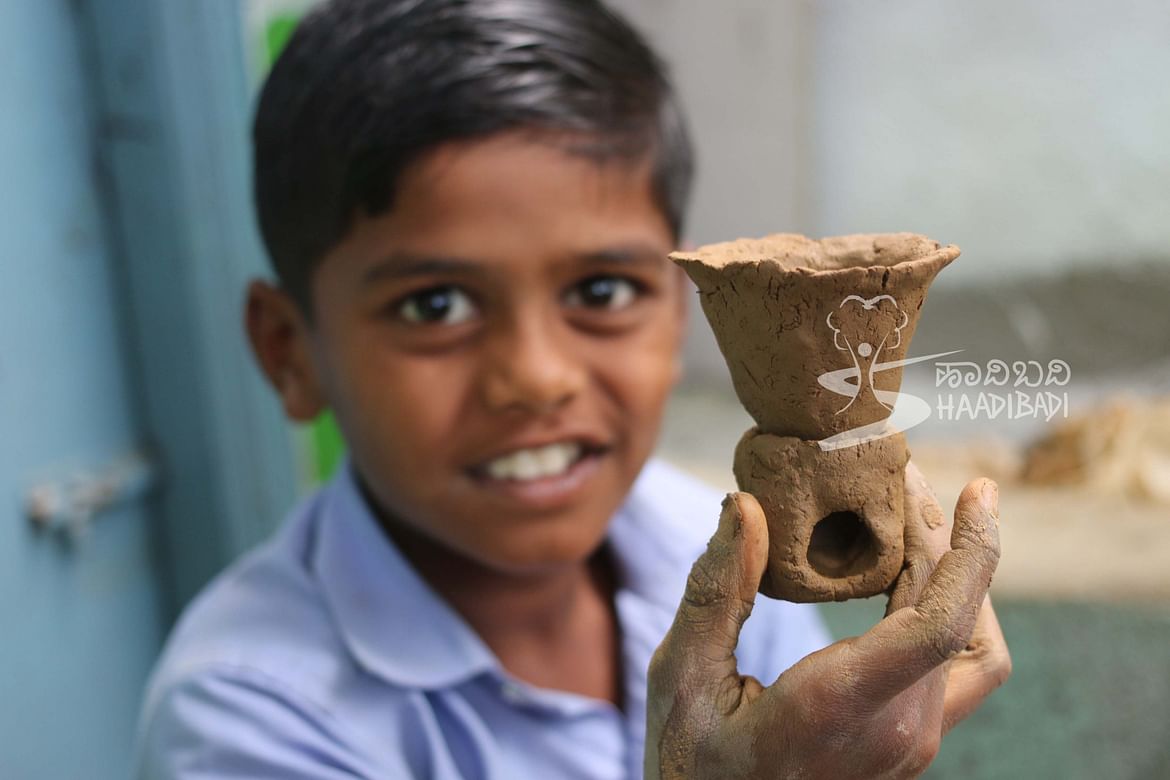 Budget
Rent
10000
12
120000
Full time facilitator
10000
12
120000
Newspapers, books, magazines, games,
subscriptions etc
3500
12
42000
Electricity
700
12
8400
Internet
600
12
7200
Training etc
3000
1
3000
Maintainance -staff and resources
1000
12
12000
Children's Field visits, - travel, entry fee etc
4500
4
18000
Misc


10000
10000
Total




340600
number of students who benefit the library




500
cost per child




681.2
We will be running 10 such centres to reach out to 5000 students
Our ProjectsEstablishing a community library
. In the last two years, we have witnessed tremendous growth in our outreach to over 700 members who have developed an immense love for books and learning.
· Since its inception, we have had a total of 20,000 hours of library members, which means on average, each member spent 130 hours in the library.
· We take utmost pride in cultivating reading habits among those who have never read any book other than their academic texts. Our library has witnessed over 10,000 footfalls with over 4000 books issued to these members.
· Apart from being a reading space, we have introduced several courses and training for the holistic development of the young members such as theatre Training, design and model making.
· We have introduced world cinema to children by organising International Children's Film Festival and have organized field visits to museums and exhibitions
· Our library members have drafted Haadibadi Constitution, one-of-a-kind projects to understand and be aware of our fundamental rights and duties.
· We have been providing educational counselling and have also raised funds to provide scholarships for students to continue their education.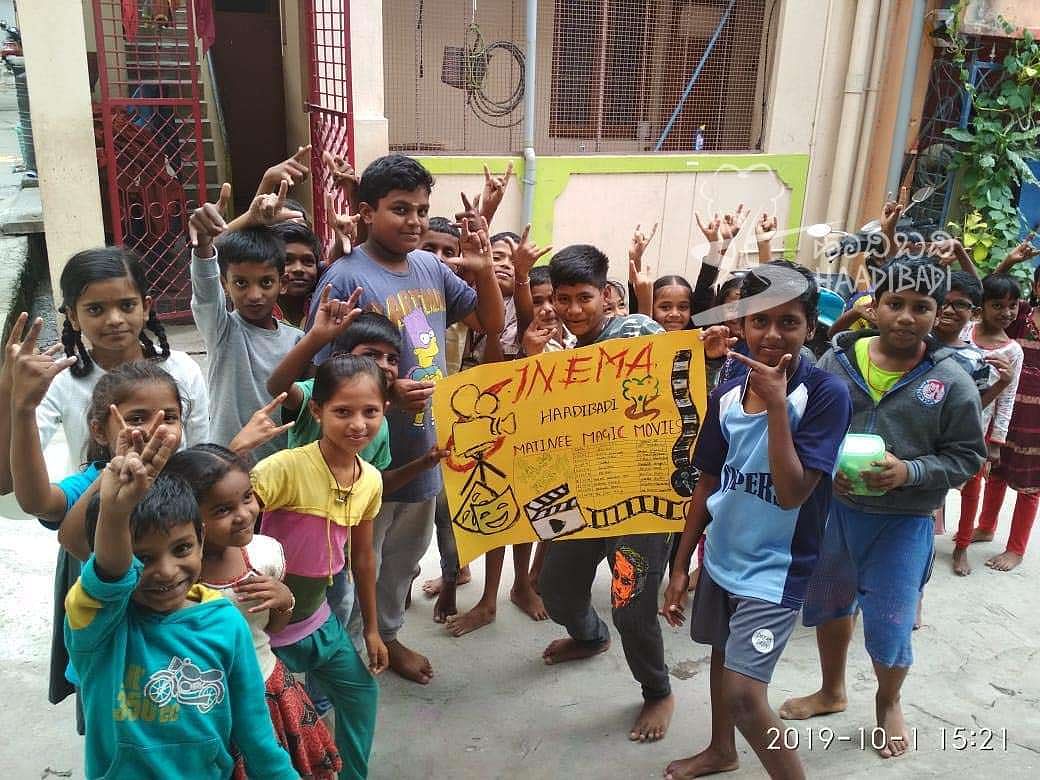 Library Program in Schools
· Our Pilot Project involved collaboration with three government and low-income private schools to set up libraries, with the vision of developing them into a self-sustainable learning centres, which proved to be a great success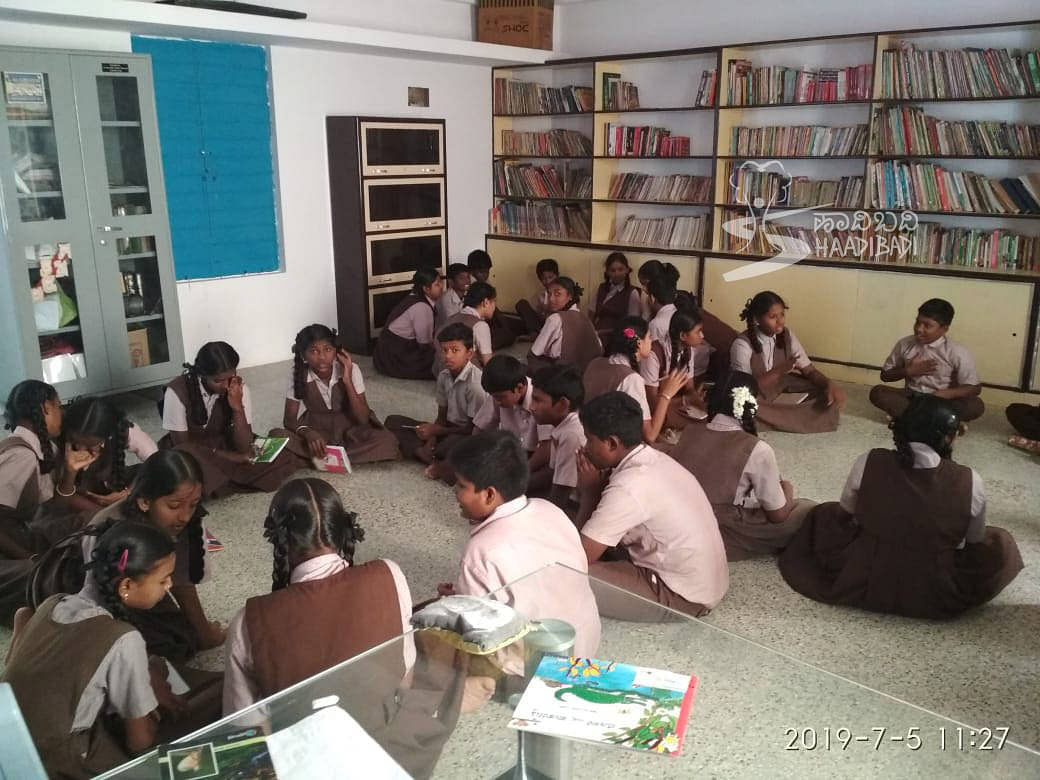 Supporting Other community libraries
· Currently, we have begun collaboration with another community library in KS Garden Slum, near Lalbagh Road that has around 1000 members and we are pulling out all the steps to keep this library functioning for those in much need.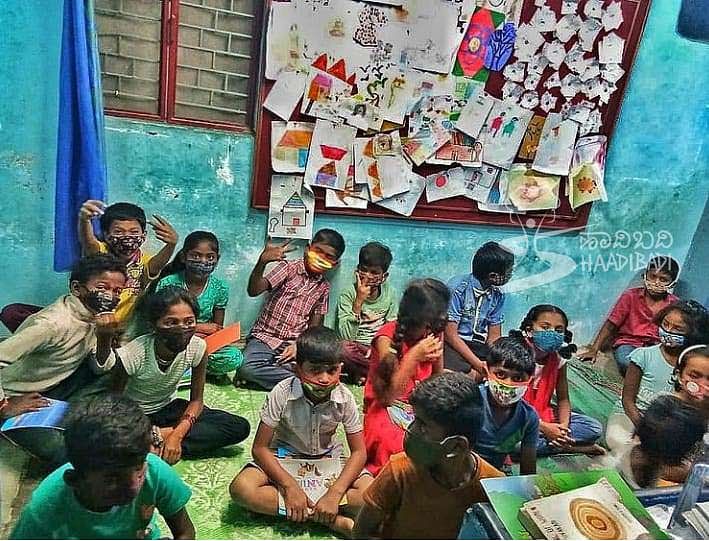 Goals & Objectives

· The monetary support is crucial to us in order to sustain the functioning of community libraries in Roopena Agrahara and KS Garden Slum.

· We will be able to set up a suitable space for the community library in Roopena Agrahara so that we may remain tied to the community for the foreseeable future.

· By the end of the year 2022, we aim to set up libraries in another ten schools with a minimum of four government schools with a total outreach of about 4000 children and achieve the objective of improving independent literacy.

· Through this, we can further create a pool of resources shared between the school libraries in the neighbourhood; thus developing a sustainable model of community driven libraries.

· We aspire to set up scholarship offers to financially challenged students who wish to pursue higher education.