Our History

Grace Of Glory Ministry Trust is a ministry started by a Mr.Shivam Pathak with a vision
"EXTENDING GRACE DISCIPLING GENERATIONS". "Our Vision Every Human Life In All It's Fullness"
"Our Preyar For Every Heart The Will To Make It So"
The ministry started with a . This began in the month of November in 2018 in Mumbai (which was then, Bombay) with five Member Grace Of Glory Ministry Trust was later registered as a charitable organization under the Mumbai Public Trust Act in 1950. There were five full time ministers taking care of Needy people's From these humble beginnings, God has made us grow into one of the leading organizations in India. For the last 2 years, we are serving as an organization . By the grace of God,Grace Of Glory Ministry Trust is 2 year old NGO working across 5 cities in India, providing educational support for vulnerable kid & Mission Zero hunger
Hello, We are running this campaign towards the dream of providing education to not so privileged children.Requesting to support my campaign supporting Grace Of Glory Ministry Trust food to hungry school children and enabling education for them.
Help Poor and Needy Students who don't afford institution and school fees. In our India there are lots of children are leaving their study just because of financial problems and choose to do work on Tea stall, garment shop and any another work in their small age, and some students choose wrong ways become a criminal, thief and addict towards conceitedness.
Just think where our new generation are going.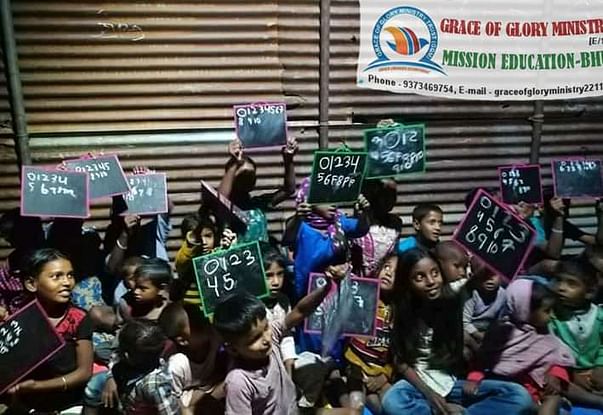 That's why I step up a single step towards those children who are belongs from Poor family and don't afford institution and school fees and we will also support those children who has financial problems.Our Aim:- To give free Education to all poor & needy children and also giving personality development, communication skill and computer classes, try to give fully smart class.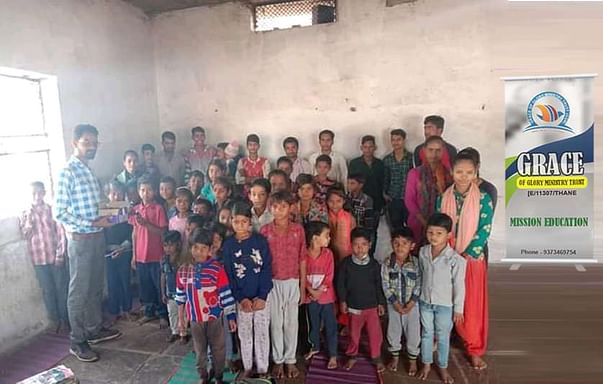 Founder:- I am Mr.Shivam Manoj Pathak and I am an educator & also a social worker and my age is 25 years right now from Bhiwandi Maharashtra. I have an NGO"Grace Of Glory Ministry Trust".
I have a great team of 19 Person who is perfect on their own field. And we are also joining more people with us for doing this great work.
Why will you believe on my project?
First of all I am also belong from a Middle class family and I already faced lots of difficulties in my education life, first I wanted to become a doctor but because of financial problems I couldn't become.
But I don't want any children leave their dreams just because of Money.
I want every children complete their dreams and don't stop even they are facing financial.
How will we use your funds?
First our focus is to organize at least 1 branches of an NGO by which we can get touch more than more children
We will try to give Smart Classes by which they will understand in better way
Now it's your all decision that what will you choose to give us your donation or not.
But if you will give donation then give from your heart because your every single money will be use in right way.
Your every single donation can give smile on someone face.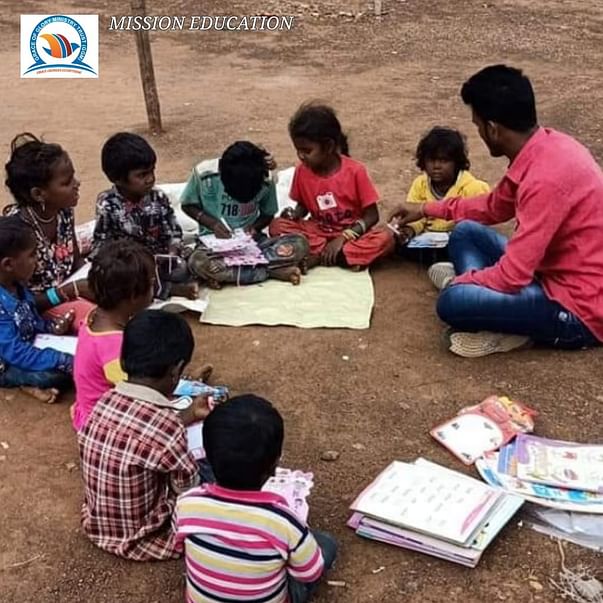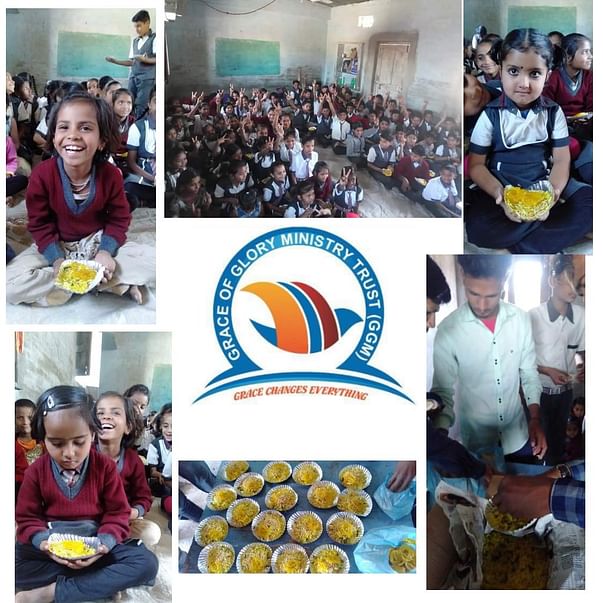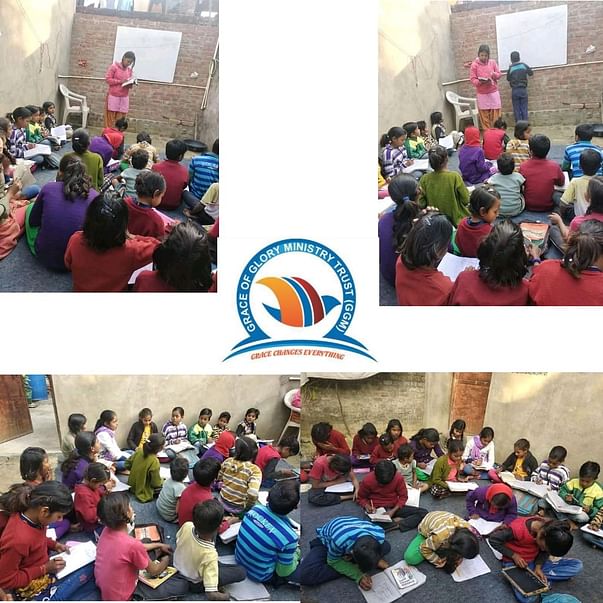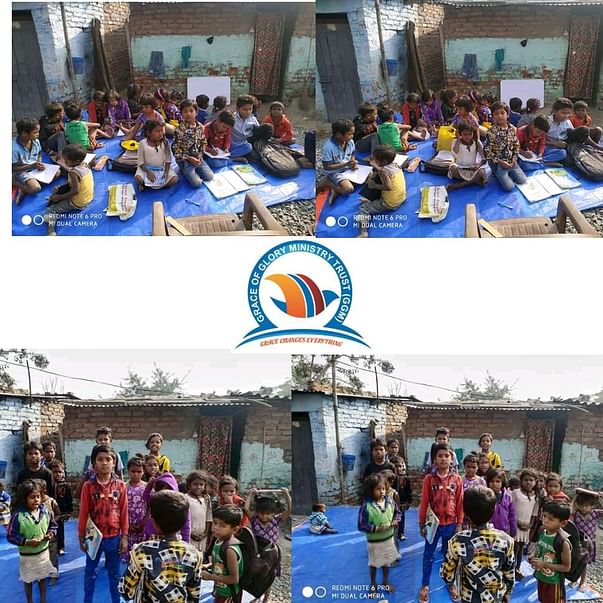 The Situation:More than one-third of the Mumbai population lives in slums5.2 million people slums have been identified by by UCL.
Slums continue to grow at a rate of 9 % per annum.
Primary sources of livelihood includes housekeeping, autorickshaws, blue collared work and street vending.

The Children:
Congested habitations and living conditions make academic excellence a challenge.
Education is discontinued at a young age for most children due to financial constraints and safety concerns
These kids are involved in household chores, child labor, child marriages


What we do:
Holistic development of lesser-privileged children.Courses are offered in: Academics, Self-defense, Vocational Training and Personality DevelopmentSpecial focus is laid on: Health and hygiene, Nutrition awareness, career counseling and extra curriculum activities.


The Process:
volunteers visit recognized slum areas, and identify student groups from Govt. schools.Mentors are identified from the same slum, and employed.A "Grace Kid's Club" is established in a local hall or study space.Mentors provide after-school support to the students for 2 hours per day.Each centre consists of around 30 kids.Attendance is recorded everyday.

How you could help:

Volunteer in our Centers regularly and assist in teaching.
Train our mentors and volunteers and interact with them Quarterly or Half Yearly.
Sponsor as individuals or groups to support a center.

Financial Support:

Each Grace Kid's Club costs us: Rs 90,000 / year.
You could contribute as feasible and opt to sponsor and visit specific centers.

Ways you can Support:

Adopt 1 center per Year = Rs 90,000

Donate a Library (one time) = Rs 10000

Donate Student Kits (Bag,books,pens one time) per Student = Rs 700.

Sponsor a Child in Grace Kid's Club @Rs 500 per month

Requirement 20 center= 1800000
I hope you all will understand my appeal
I hope you will like to help and support us by your precious donation and also support us for this great work.
Give a chance to do this grateful job.
Please click on donation button.
Thank You
Mr.Shivam Manoj Pathak
Bhiwandi Mumbai
Maharashtra-421305