Mattar is one of 50+ dogs I look after on the streets of Delhi & Noida.
We met on a sweltering April afternoon in 2018. I didn't have anything to feed him at the time except my own lunch -- a pea-stuffed flatbread. While his siblings didn't show any interest in it, he gobbled it up, which is where his name came from.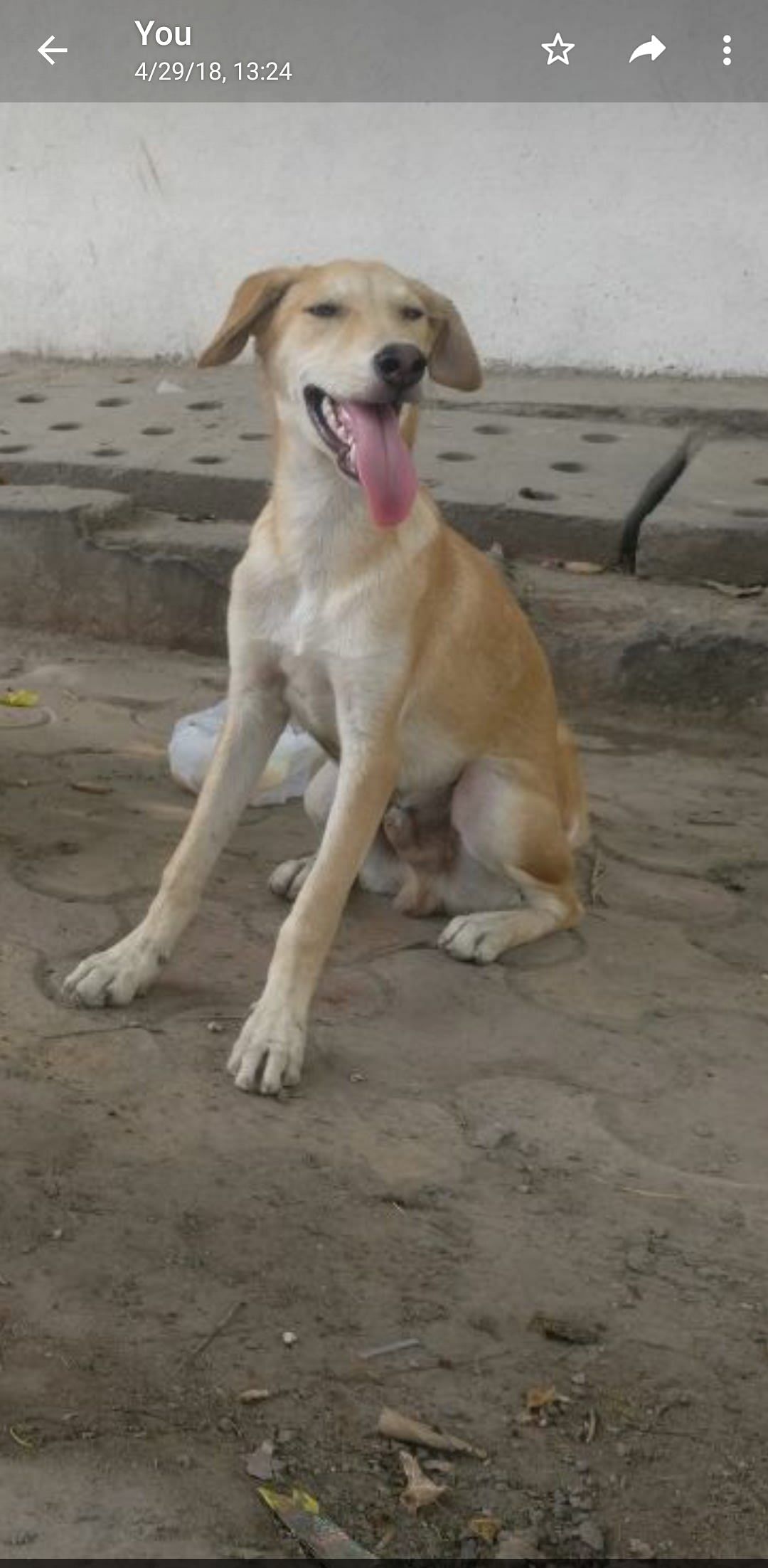 Mattar is the most calm, loving, and low-maintenance dog. Except for his sterilisation surgery and vaccinations, he's never needed to see a vet. His only needs are food and endless cuddles.
On Saturday, June 27th, 2020, I woke up to frantic calls that my sweet boy was hit by a speeding car. The culprit drove over him and away without a second thought, while our universe was turned upside down. Meanwhile, Mattar mustered every ounce of strength in his body and dragged himself into a nearby drain. This is where he was found shortly after by the kind vendors and guards who work nearby.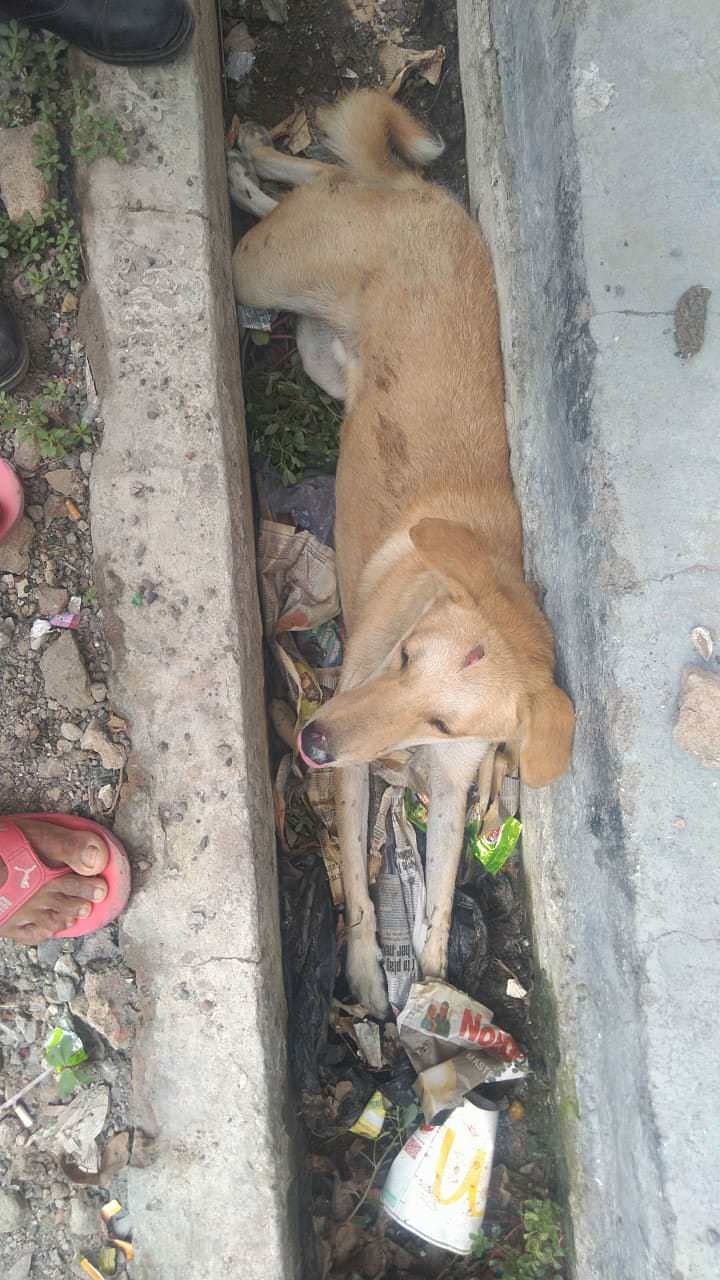 Immediately, it was clear that he had a possible spinal injury and internal damage from the sheer impact of the car. He was panting heavily and incredibly distressed. A dear friend scooped him up and brought him to a clinic to be stabilised.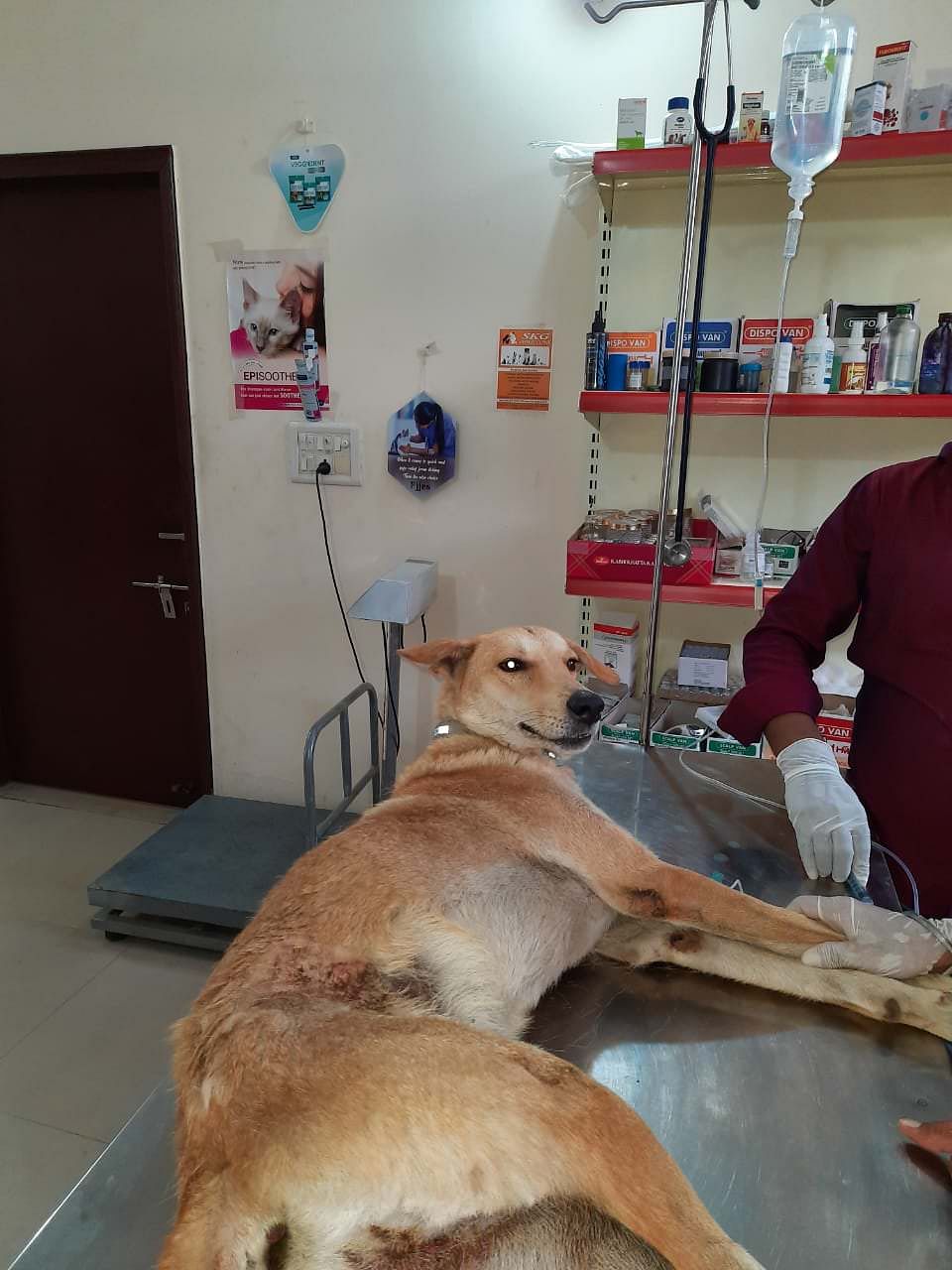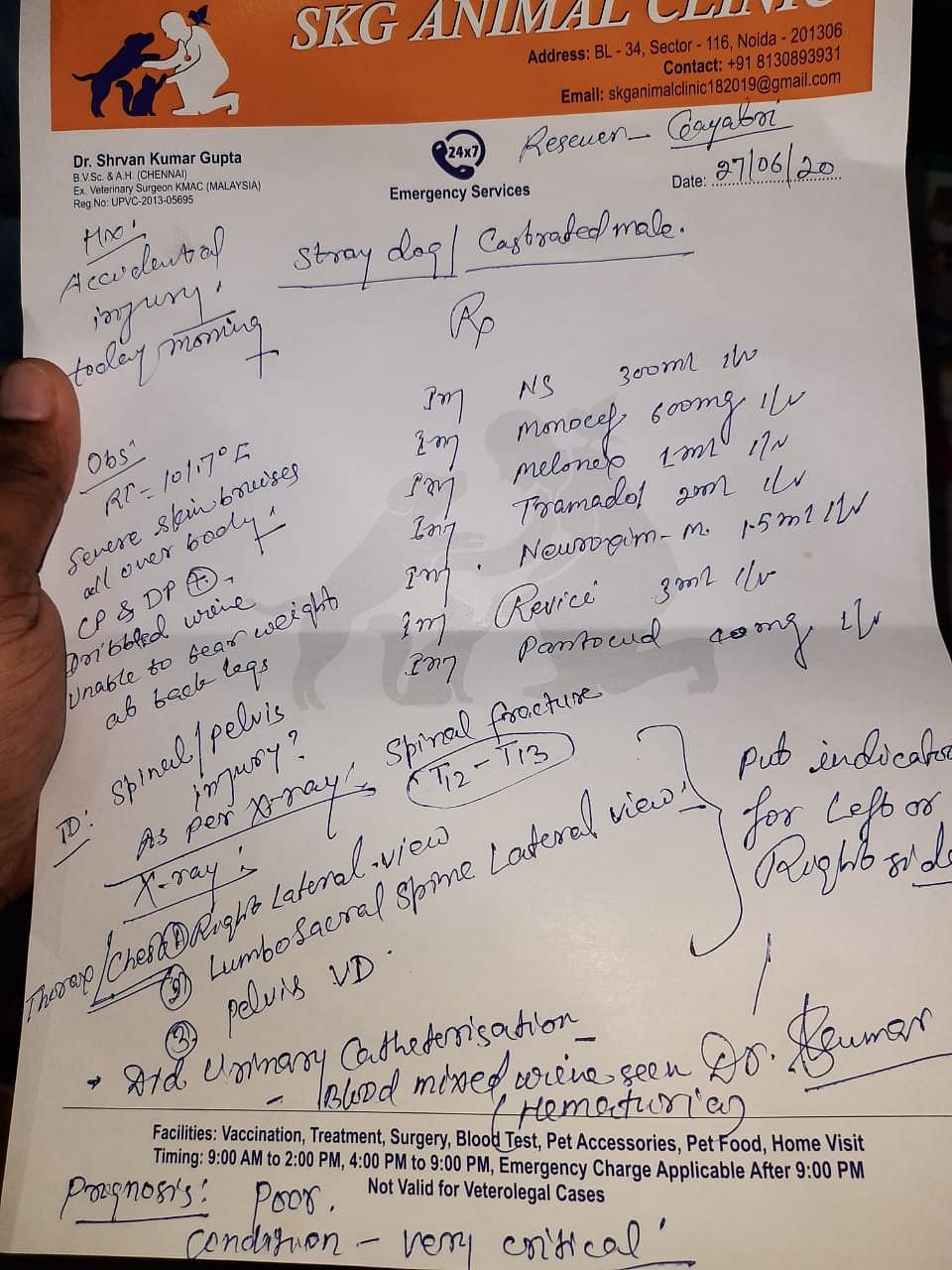 An x-ray revealed a fracture between T-12 and T-13 in his vertebrae, which is why he was not being able to move his hind legs. Shortly after, he started to display the 'Schiff Sherrington Phenomenon', where the forelimbs become absolutely stiff and the hind limbs remain flaccid.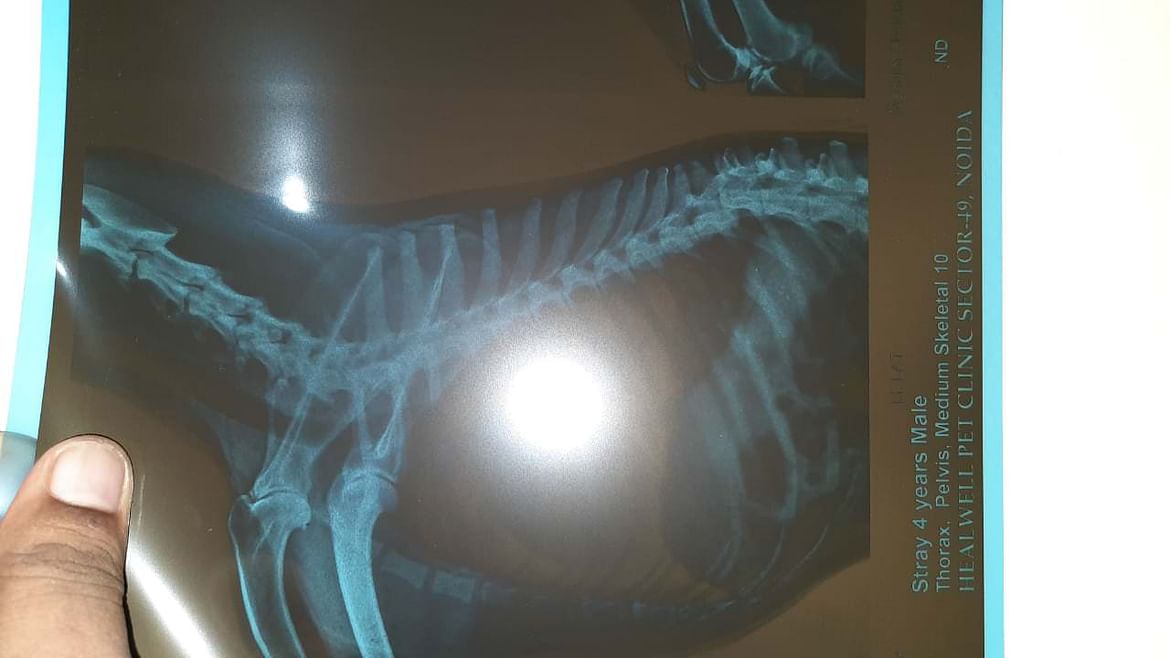 Since his breathing was slightly irregular and there was blood in his urine, we kept him at the clinic under observation until we could show his reports to a specialised surgeon. But all animals are capable of demonstrating miraculous strength and Mattar is one of them. He lifted up his head and ate a full meal that night.
On Monday morning, after the surgeon looked over his x-rays, reports, and did a physical exam, I was told that despite all odds, Mattar was a candidate for immediate spinal surgery.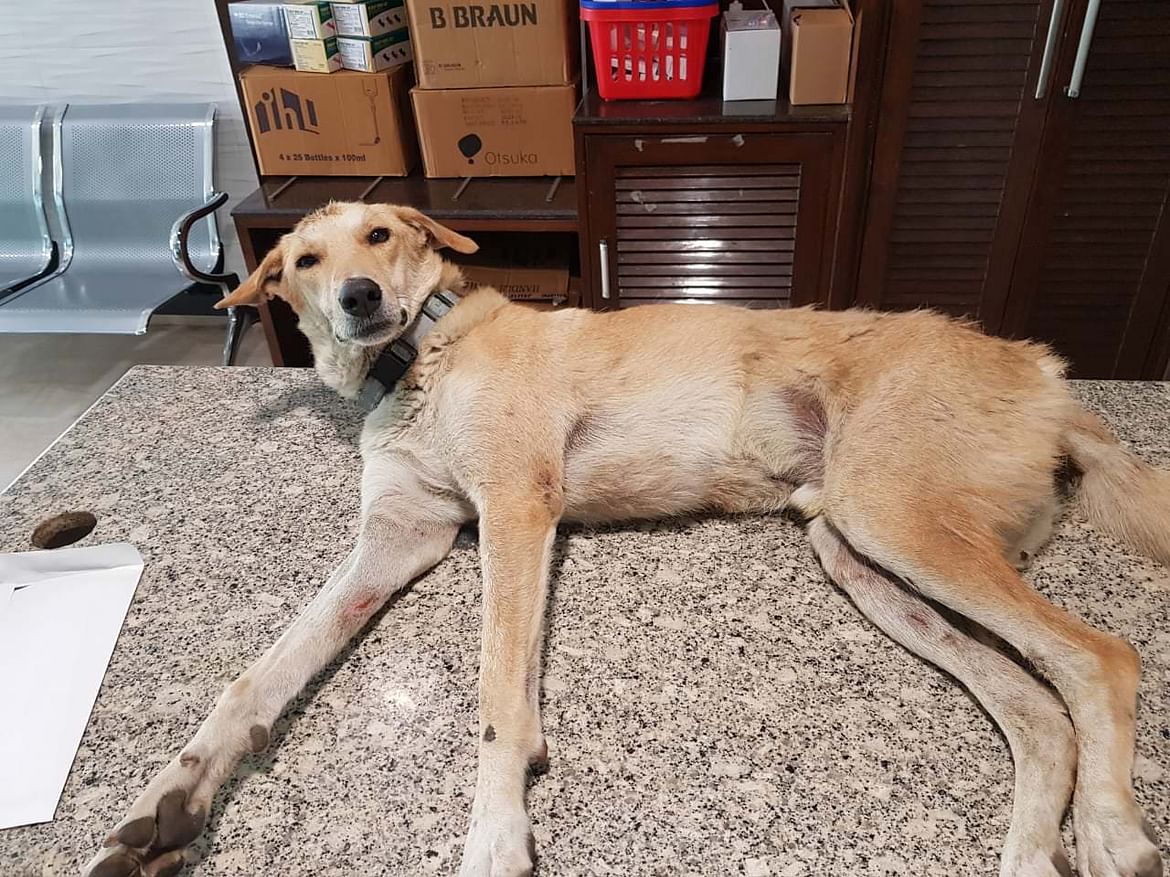 This surgery is performed in a handful of clinics all over India and requires state-of-the-art implants, as well as surgical expertise, which come at a significant price. Mattar has a 20-25% chance of recovery and I couldn't live with myself if we denied him that chance.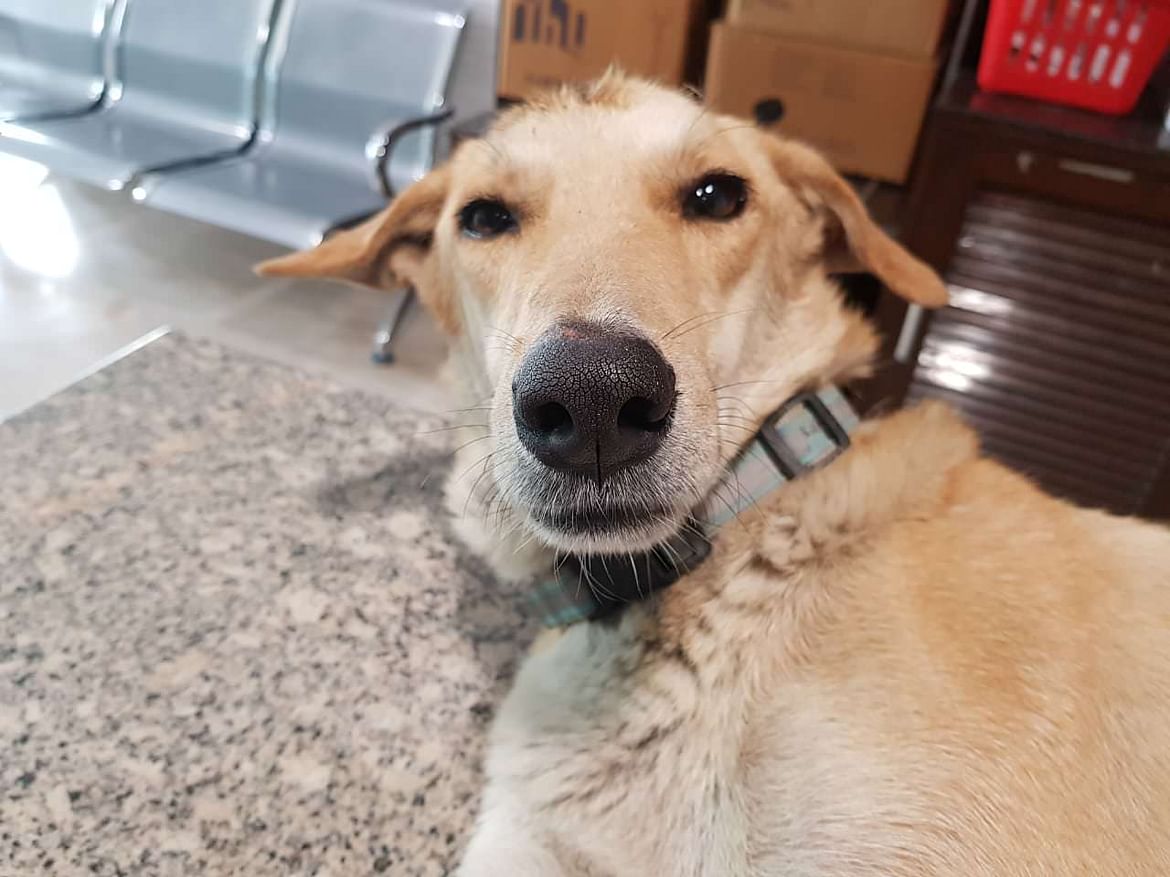 Mattar's surgery was long but went off well. His spine was stabilised and decompressed with the help of 4 titanium pedicle screws, a rod, and 3 laminectomies.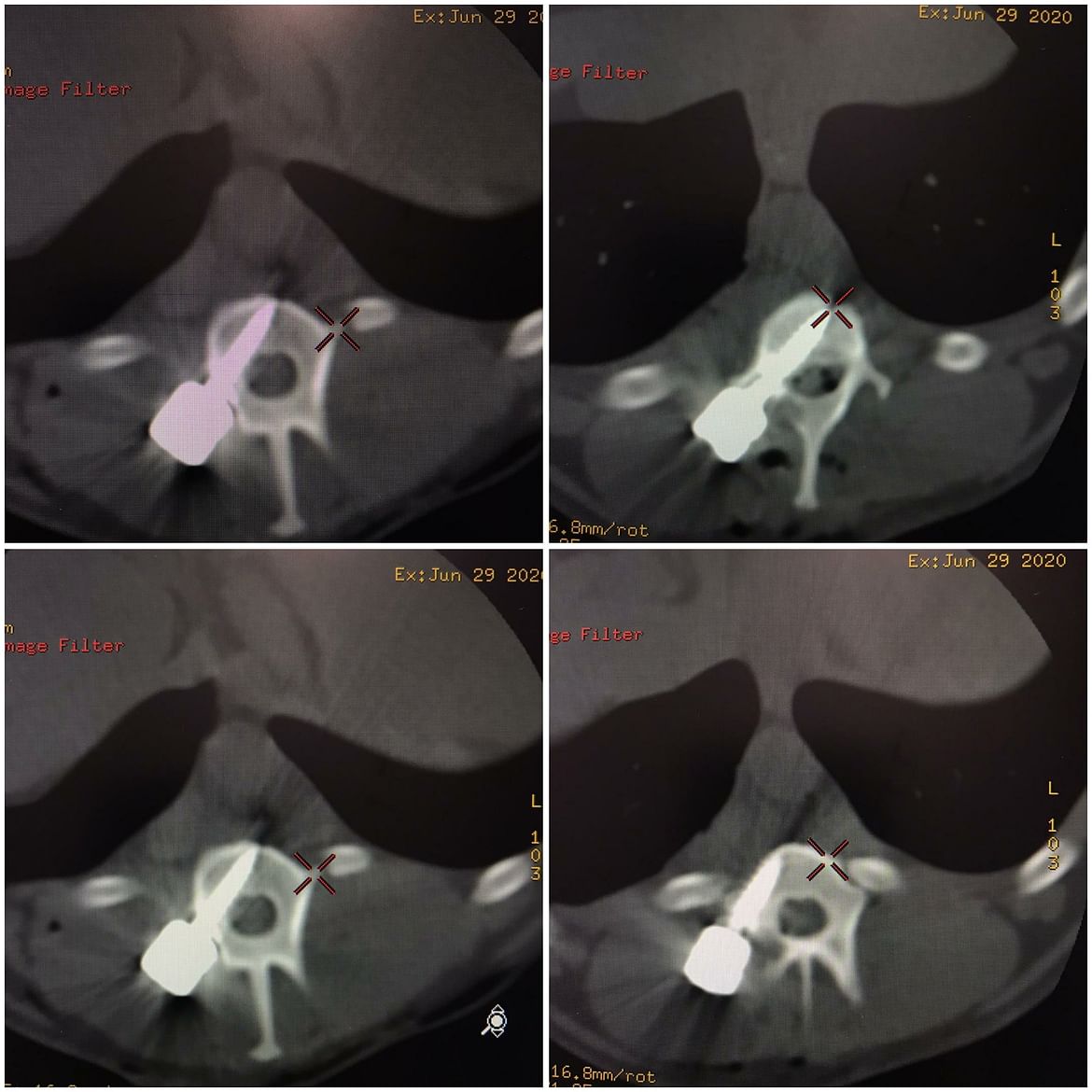 Mattar is eating well and has even moved his tail up and down a few times. His recovery is one that will take time. He will need physiotherapy to strengthen his nerves and prevent his muscles from atrophying. We expect to see small improvements every week. He is being discharged today.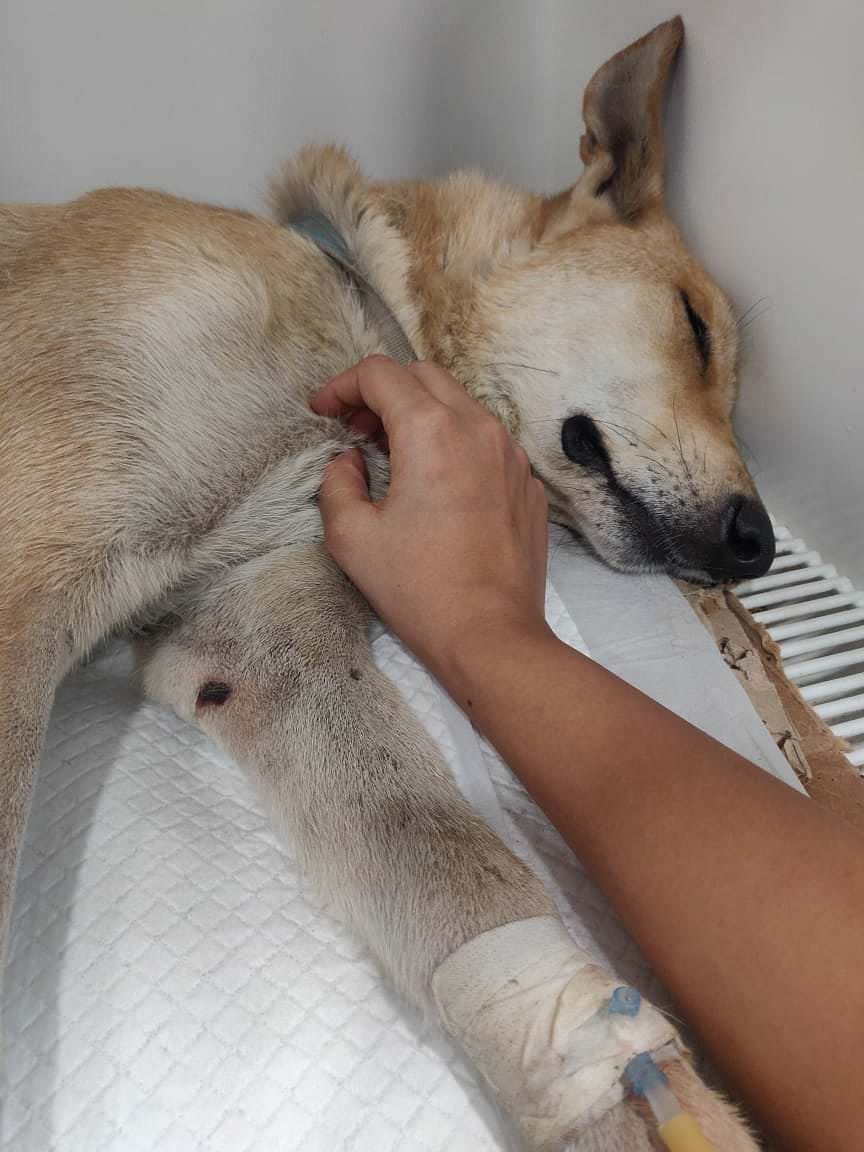 While the surgery has been heavily discounted, the bulk of the bill consists of the implants, consumables, anaesthesia, CT scans, physiotherapy as well as his ICU stay, most of which have been discounted as well.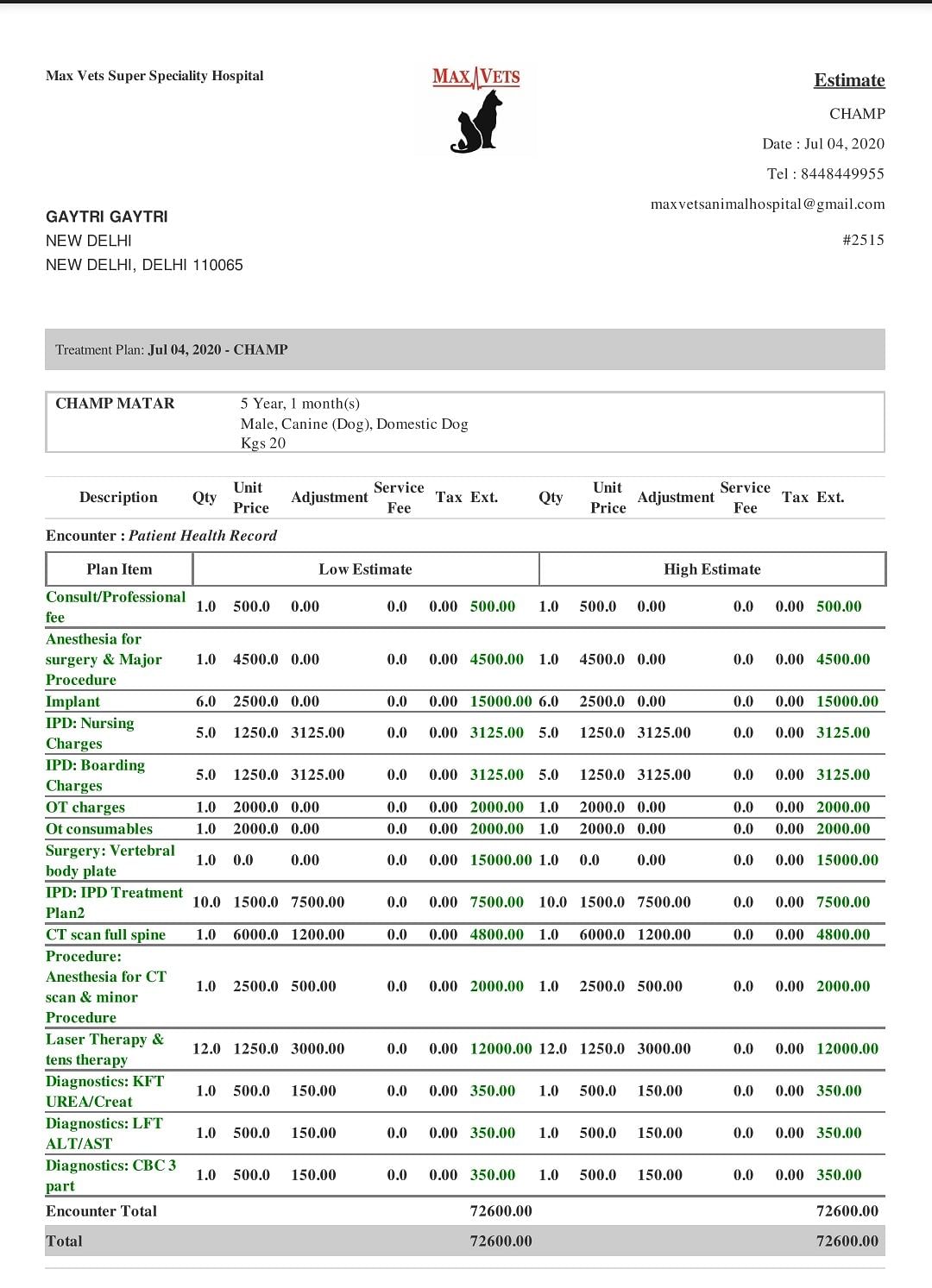 While a small amount of medical costs are built into my expenses each month, a bill this size can severely impact the care I can offer to my other dogs. As we all know, emergencies come up without any warning.
Mattar will never go back to the streets again and will instead grow old at a specialised center, where he will be given the best possible care and pampered with lots of love.
Who knows! Maybe one day we will this sweet boy zipping towards us with or even without a set of wheels. Only time will tell how he recovers but in the meantime, let's give him his best shot?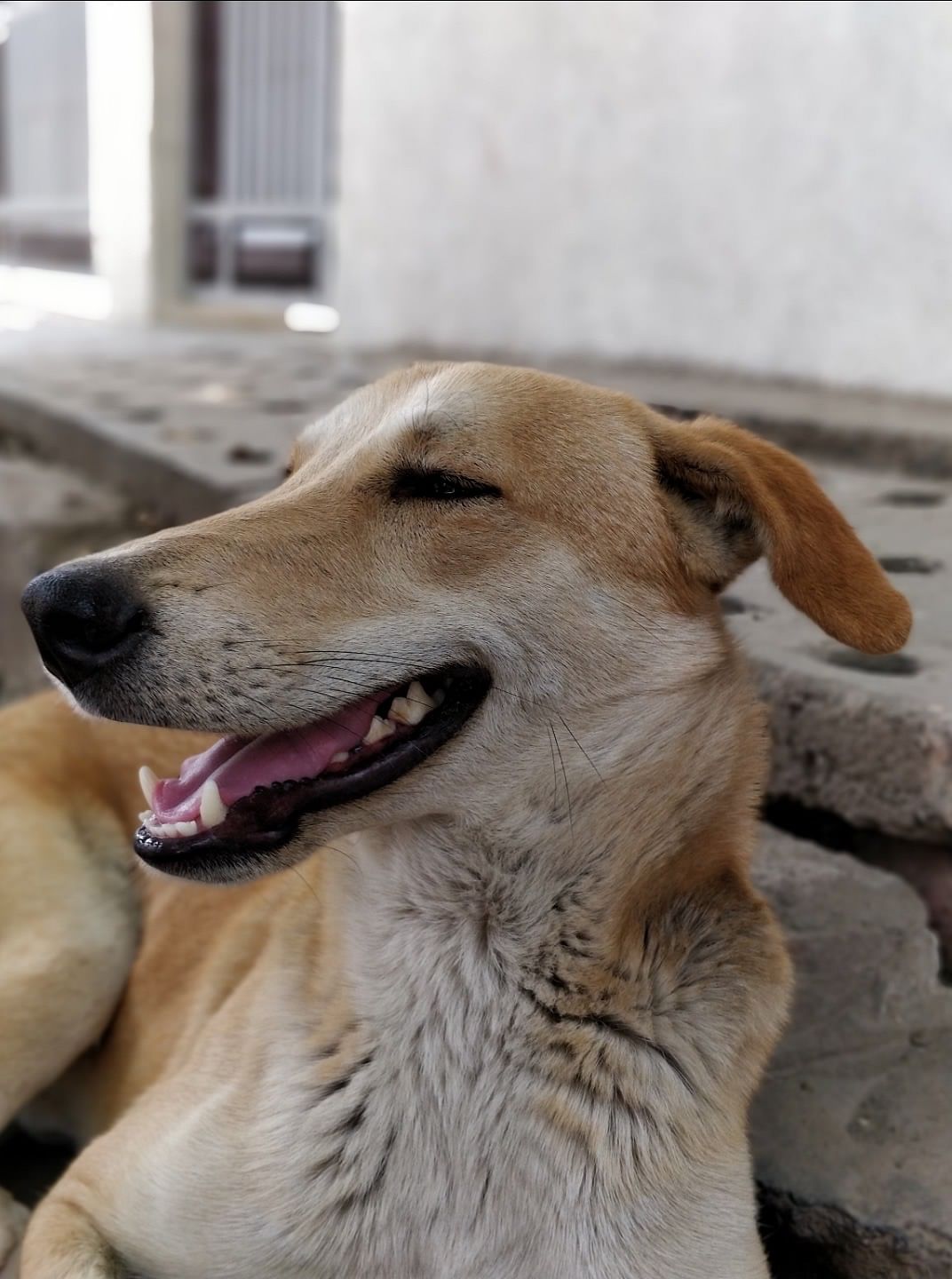 Thank you for reading his story and contributing :)
Note: Below, I have added additional bills from his stay at the first clinic, as well as his ambulatory charges.