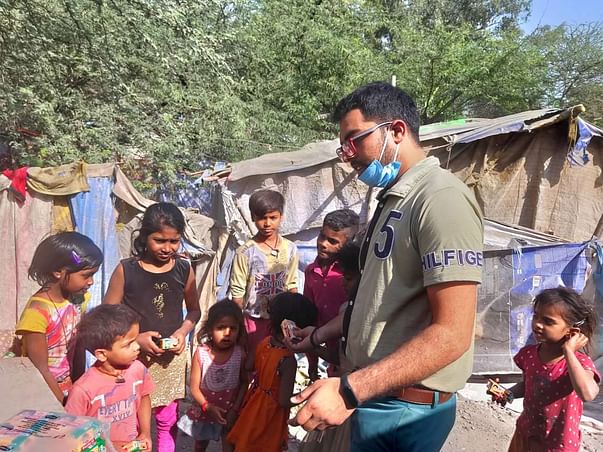 As we are facing the second wave of COVID-19, we are getting calls from many parts of the country raising the needs of food, medical essential products, and other amenities.We are running short of funds to meet the needs of all and would like to request you to come forward and make your contribution in the good deed.
We are a group of individuals, who came together to fulfill our social responsibility during the massive crisis going on in the entire country, first due to the Delhi riots and then the marathon lock down.
This person's name is Gaurav Kaushik and his friends. Which is a conscious citizen Whenever this bad time has come, this person always reaches out to help people and contribute. So far this person and his friends have jointly from their savings 1.5 million rupees of expense. Have helped people with friends.
At the moment, they are not connected to any recognized organization as all of this happened suddenly.
We have also handled medical emergencies. Unfortunately, we are now facing a severe shortage of funds and it is nearly impossible for us to continue our relief work in such a situation.
We are currently seeking funds for the same. Our major focus is on Migrant laborers and Daily wage workers. We provide ration and medical essential to 5,000 families of around 5 members for during lock down period.
Utilization:
1.for poor kids books and bags-5,00000
2.food for needy people- for lock down period- 30,00000
3.medicines for Covid affected ones- refilling of oxygen and medications- 15,00000
4.will be provide 5,000 families of around 5 members for during lock down period.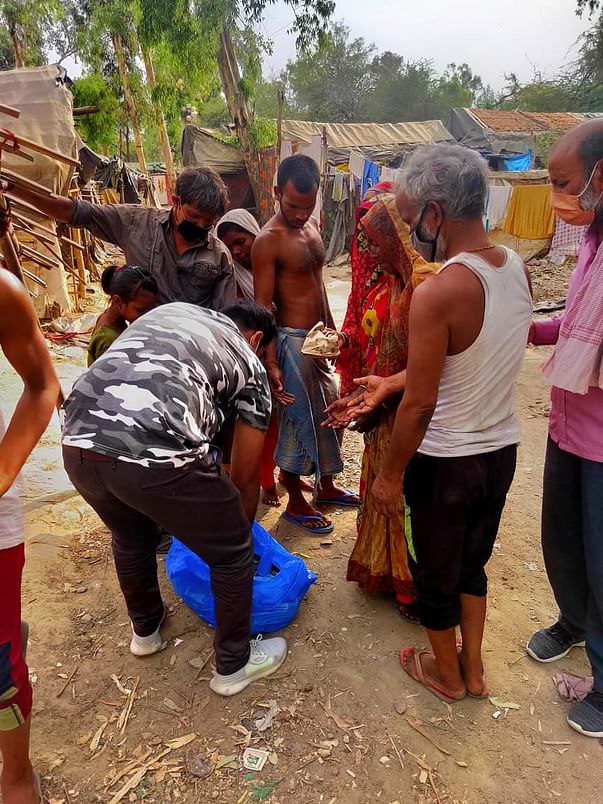 We request you to consider this grave situation by contributing to the funding so that no parent has to watch their kids sleep hungry. We hope that you help us in this call for collective efforts.