There are countless stray animals worldwide. We as individuals are working at many different locations of Ghaziabad to provide them food, shelter, neuter them and provide medical care, vaccinations, and foster.
We are committed to a sustainable and humane solution to reduce the growth of stray animals, not because it's our choice, but because humans are no more humane enough to let them sustain their life as a part of the ecological system, and our planet- "Mother Earth".
We not only work for stray dogs and cats, but also other animals, who so ever is in need.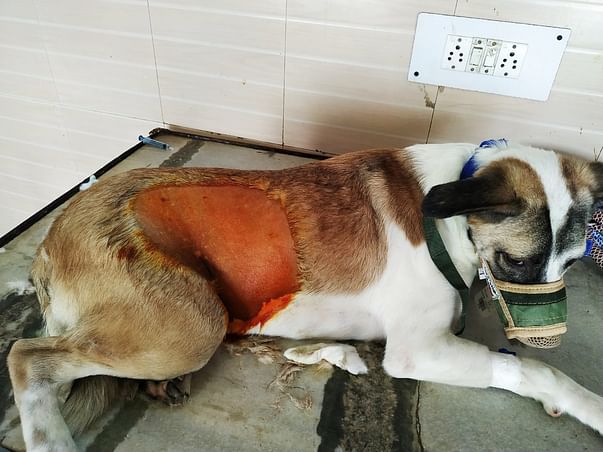 Current pandemic has not only toughened our life, but has impacted the survival of these voiceless creatures also, which is tougher than what we face.
Pandemic means for stray cats and dogs
Around the worldwide COVID-19 has severely affected lives of both people and animals alike. As lockdown and physical distancing measures are enforced and enacted, all people are staying home, while restaurants and most markets are closed – both are vital food sources for stray animals! It's effect on stray animals is devastating and heart breaking as most of them are finding it increasingly difficult to find food, especially in areas like highways, and non-residential areas.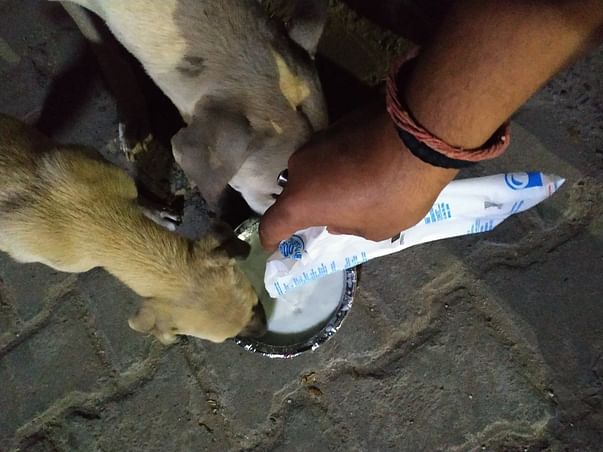 While feeding we have been seeing heart wrenching sights, for sake of food, we have seen dogs eating dead and rotten calves, birds, cats, etc. Whilst food isn't the only struggle strays are going through, but also their health is heavy impacted. Between these, with the economic situation worsening, the theft of dogs and cats for the brutal meat trade is becoming more rampant.
The intake of animals abandoned at road sides, in public places is also increasing day by day, either with the mistaken belief that animals can pass on COVID-19, or that the virus has left owners unable to care for them, or that the owner is going through the financial crunch, and is unable to take care of the pet, or the pet is severely unwell, etc.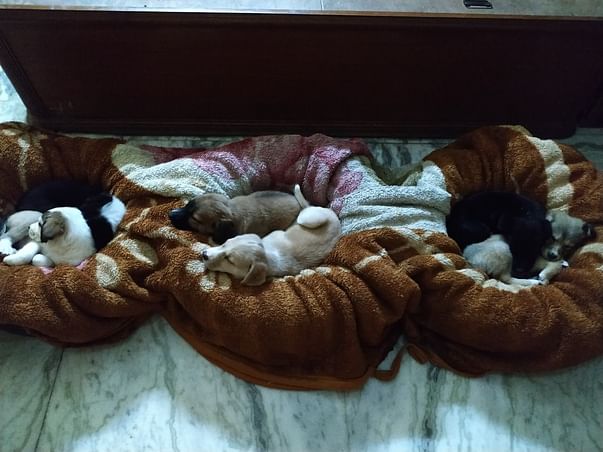 These challenging times call for urgent measures. We are giving dogs and cats a lifeline, by feeding stray animals wherever possible, and provide them with the medical attention needed by them in this hour too.
We are all from Ghaziabad, we feed around 300 - 400 stray dogs, cats, cows and monkeys on a regular basis, in most of the areas we can. And sometimes when we find many injured strays, we try to treat them on our own. As we don't have any source of funding, our total feeding fund went from our own personal funding. We were facing a lot of problems since the lockdown started. And problems are increasing day by day. Every day is a challenge their life has become a battlefield. Every stray was struggling, whether it's a cow, a dog, or any bird.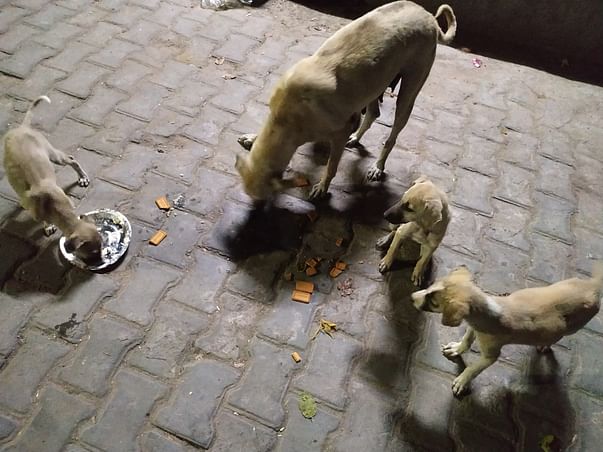 We are expecting some help from you so that we can fulfil their needs, their necessity to survive, and to live a better life. It will be very great for us if we can get any kind of help in any way from you.
We are in process of arranging cages, ambulance for rescues, and a place to keep them for treatment and the abandoned kids till their adoption. Regular vets visit and para-vets also are needed.
Breakup of Food Expenses
*We feed 300-400 stray dogs, cats, cows and monkeys daily, in different localities of our city. So for these, per day 4700rs is needed to feed. Food Includes per day
10kg rice 30*10=300rs,
100 kg Hara Chara (Cows) 6*100 = 600rs,
2kg Chana (Monkeys) 80*2=160rs,
6-8 dozen banana (Monkeys) 60*6-8 = 360-480rs
5kg flour (Roti/Chapati) 32*5 =160rs,
4kg chappi (dog food) - 120*2 =480rs,
soya chunks 80*2 = 160rs,
10kg milk 56*10 = 560rs,
10kg curd 60*10 = 600rs,
2 kg Dalia 45*2 = 90rs,
Parle-G 1 box = 670rs
12 packets Disposable plates 12*15=180rs,
5 kg Dog biscuits 60*5= 300rs) *
Total amount needed for food is approx. 1,41,000rs per month currently.

Above are only the food expenses, which does not include any medical cost (treatment-vaccination, sterilisation) and other expenses which include transportation cost, rescues, etc, which is almost approx. 98,000 rs per month. (variates up and down as per cases).

So, to survive and standby we need you to stand with us, support us for these kind hearted souls. Total amount needed is approx. 5,00,000.