Respected Friends,
I am raising funds to
collect food for cow dog birds
through The Welfare of Padam Go-Grass.
We need Cow Grass/ dog food/grains /dal or rice(grains)/ biscuits / Jwar / Bajra / Wheat. We are also in need of handwash/sanitizers/gloves/masks for our volunteers who go to feed them!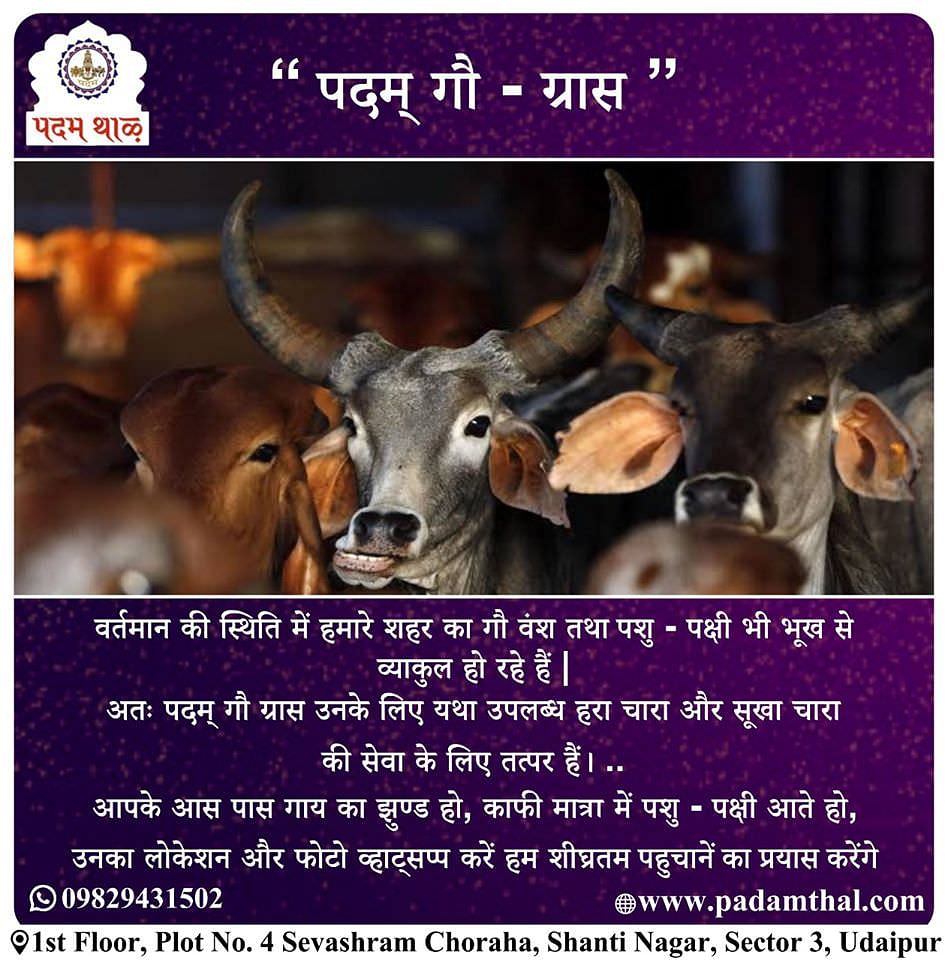 With your help and contribution, we can reach the goal, all of which will directly go to the well-know restaurant team PadamThal and their Group Padam Go-Grassand help them work to help Indian street animals. Please help and support in this holy mission, we will share progress step by step on the same page.
आईये हमारे इस गौ- ग्रास में हमारा साथ दीजिये,
अगर आपके आस पास गाय का झुण्ड या काफी मात्रा में पशु-पक्षी हो तो
उनका लोकेशन और फोटो व्हाट्सप्प करे
"पदम थाल " उनके लिए चारे की सेवा के लिए तत्पर उपलब्ध है
Thanks,
Padam Go-Grass
Rao Gajendra Singh