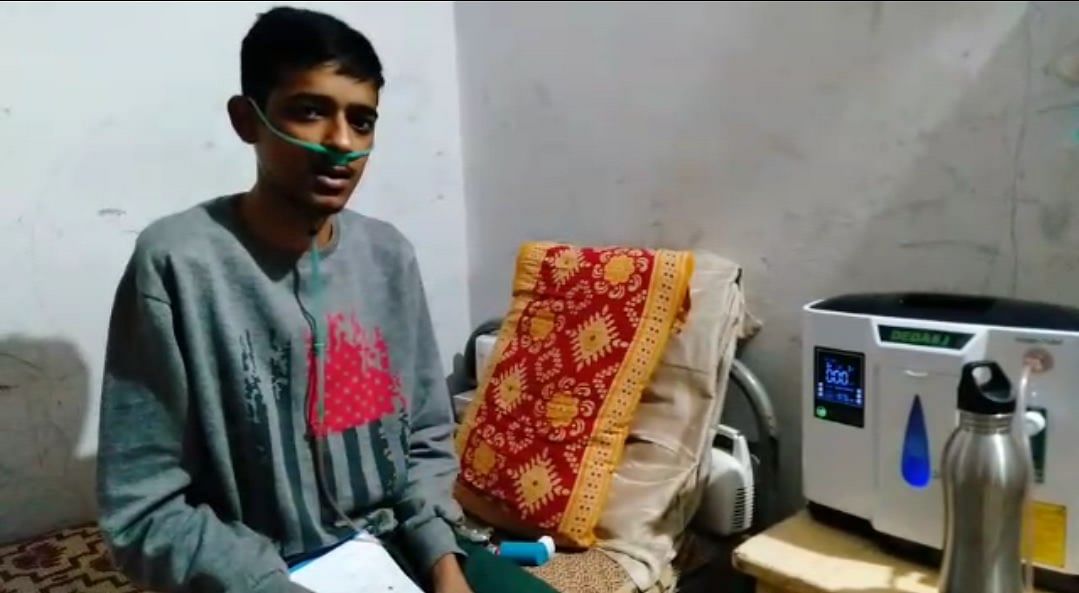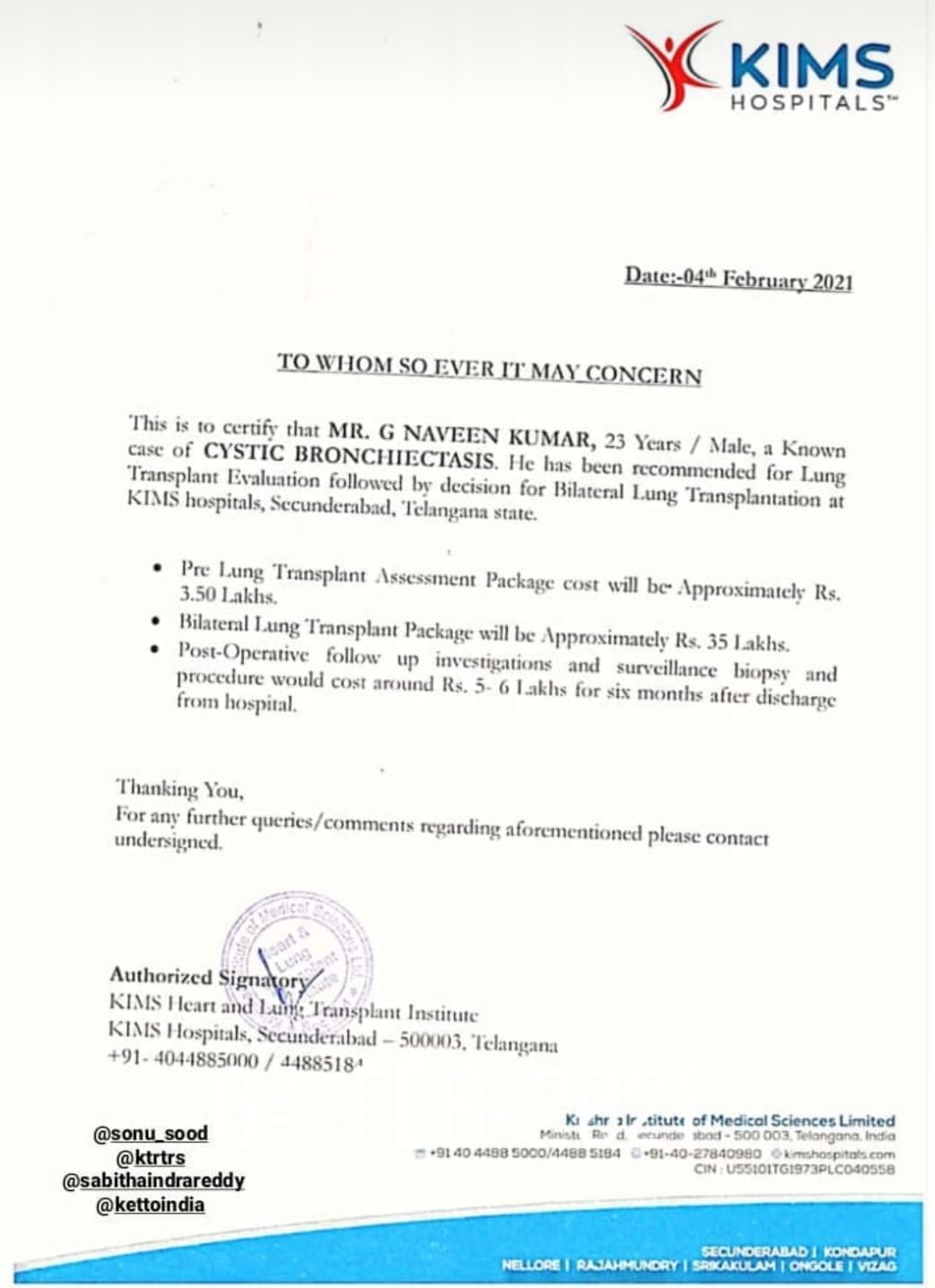 G.Naveen Kumar,23 year old student, studying pharmD 5th year Hyderabad.He is suffering with severe Chronic cystic Bronchiectasis from 5 years. Due to Lockdown, most of the doctors were not ready to treat him,so his disease got worse.
Now after getting consulted, according to Kims doctors he has to get his lungs transplanted(bilateral lung transplantation) which costs around 50 lakhs. Due to ill financial condition, their family is not able to afford for his treatment.
His health is becoming critical as days are being passed. Right now he is on oxygen concentrator to meet the normal oxygen levels in his body.