Their Home has drowned but Hope should not.
Imagine having to live on the streets as the surging flood water devours your home. You helplessly witness your village sinking several feet into the muddy pool. The crops that you had sown with spine-breaking labour, drowned alongside. Waves of repercussions, from no access to clean drinking water and broken toilets to starving stomachs and deteriorated finances, smear salt on your bleeding wounds over and over again. Crammed with a mass of your fellow villagers inside a tiny shelter house, one thought constantly haunts you- what if your family contracts the deadly coronavirus?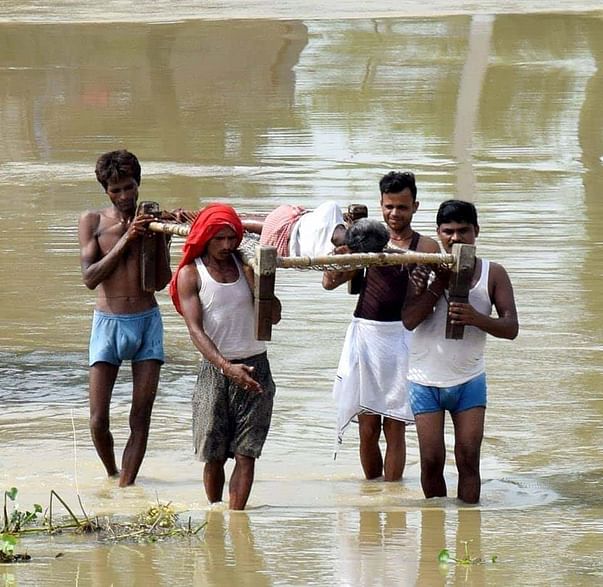 Such is the story of thousands of rural lives in Bihar, whose villages have been severely hit by the ceaseless downpour and flash flood from the rivers of Bagmati, Gehumi, and Kamla.
Official data reveals a
minimum of 800,000 people
to have been affected by the floods. Most of the victims are reversed migrants, already suffering a financial crisis. Women and children are at the heart of the damage caused. Unhygienic conditions and starvation, causing vulnerability to water-borne diseases, as well as the coronavirus, increasingly threaten their health every passing second.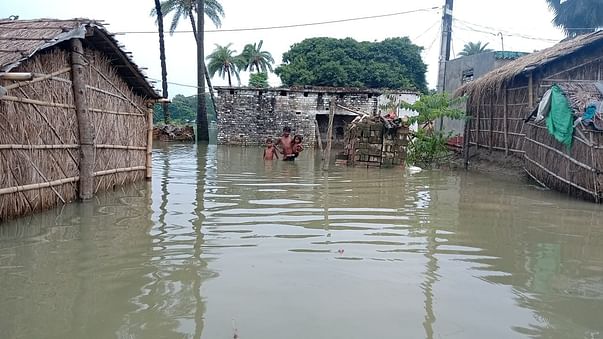 In such dire straits, they have no one to turn to,
no stored grains to mitigate hunger
and no gear to defend themselves from diseases.
CASA is packing the following aid to sail the vulnerable through the catastrophe:Food Items
Dry ration: Rice, Pulses, Soyabean, Edible Oil, Turmeric Powder, Sugar and Salt
Cooked meals
: one-time meal
Non Food ItemsHygiene Kits
: Sanitizer, Soap, Masks and Female Hygiene Products
Relief Essential: Utensils, Blankets, Solar Lamps, Mosquito nets per family, Tarpaulin Waterproof Tent
But our finite resources are perishable. To continue serving the marginalised, we need your contribution. Back us up as we extend a helping hand to uplift the flood victims in Bihar.

All Donations to CASA including online donations are 50% exempted from tax under u/s 80G of IT Act 1961.
For any queries or issues, please call any of the numbers below:
Arushi Narchal: 962590388