Flood season hits Assam every year and this year the flood situation in Assam took a turn for the worse, following a week where waters had shown a receding trend. Intense rainfall over the past three days has led to the Brahmaputra and its tributaries to flow above danger level at Nimatighat in Jorhat, Tezpur in Sonitpur and Dhubri town in Dhubri districts.Its tributaries Disang at Nanglamuraghat in Sivasagar, Dhansiri at Numaligarh in Golaghat, Jia Bharali at NT Road Crossing in Sonitpur and Beki at Road Bridge in Barpeta are flowing above the danger mark.According to the Assam State Disaster Management Authority, over 22 lakh people are affected in 1,109 villages,85 people have died in the state in flood-related incidents and localities across 20 of the state's 33 districts. The standing crop affected was in areas of over 1.28lacl hectares.The swelling waters of the Brahmaputra and its tributaries have gushed into the Kaziranga National Park, forcing tigers and other animals to flee to human habitats and highlands for survival.
We are spearheading "Flood Relief project"to help our people in this difficult time of Flood as well as Pandemic .We are making an effort to generate funds to provide relief to all the affected victims of Sivasagar district.We request you to come forward and donate generously for the noble cause.Any kind of support is welcome and we will be highly honoured and obliged.
WHO ARE WE ?
We are the youth of Assam representing a Organisation namely ASSAM RISING YOUTH. At ASSAM RISING YOUTH, we believe that youth are the very essence of the future. Who they are tomorrow is essentially the outcome of how they are raised and nurtured today.We have go above and beyond to provide our youth an empowering environment where they can fully embrace their identity and gain all the skills they need to be for leaders tomorrow.
To know more about us
Click here https://assamrisingyouth20.wixsite.com/assamrisingyouth
Follow us on Instagram https://instagram.com/assam_risingyouth?igshid=4no1a3smq0kqll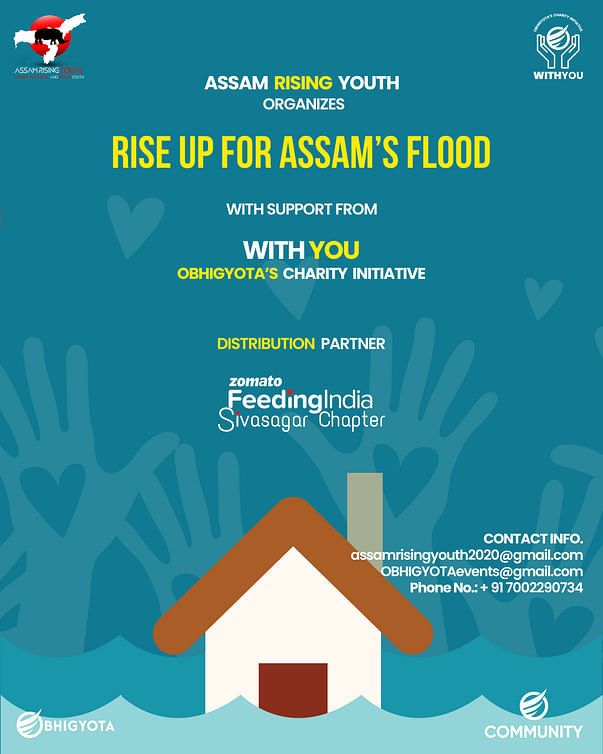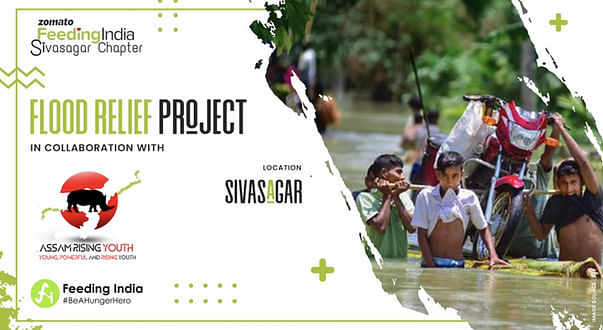 OUR PREVIOUS WORKS FOR FLOOD RELIEF-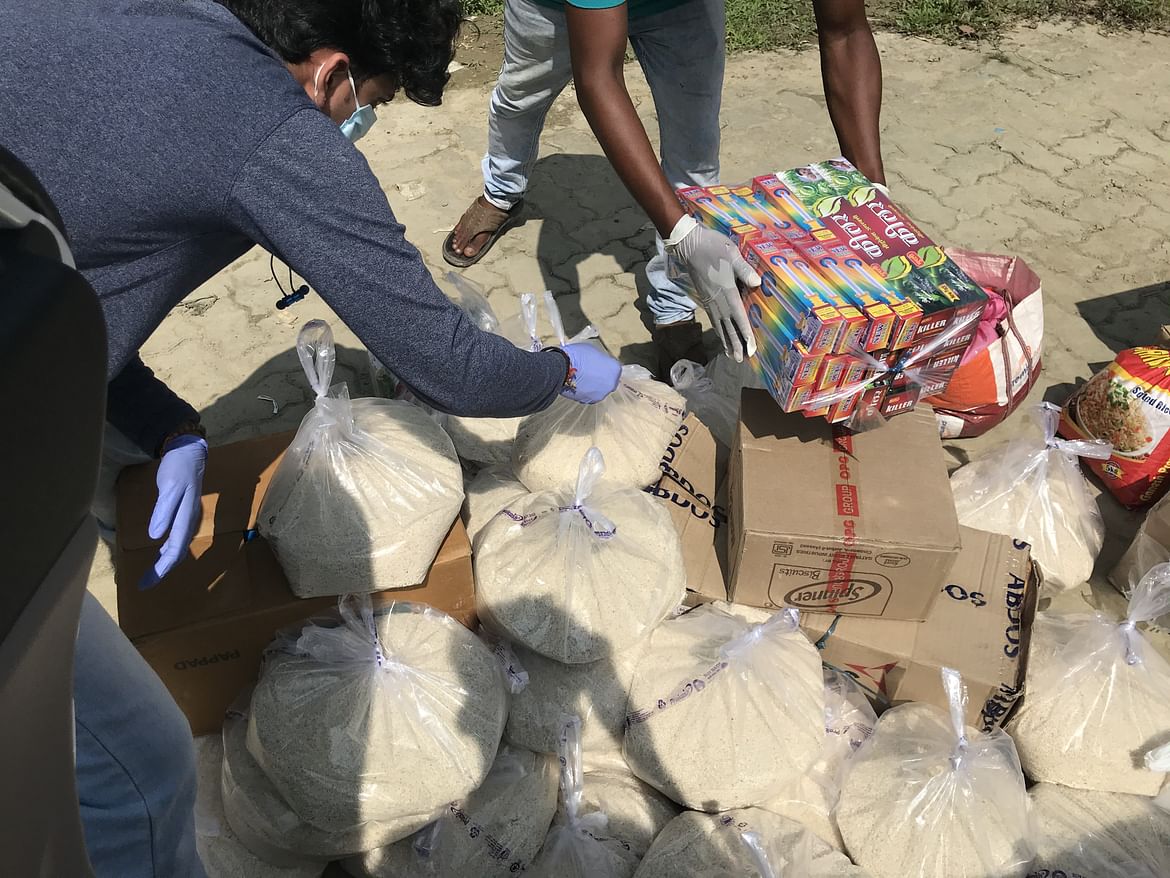 LOCATION:-DIHINGMUKH(DEMOW)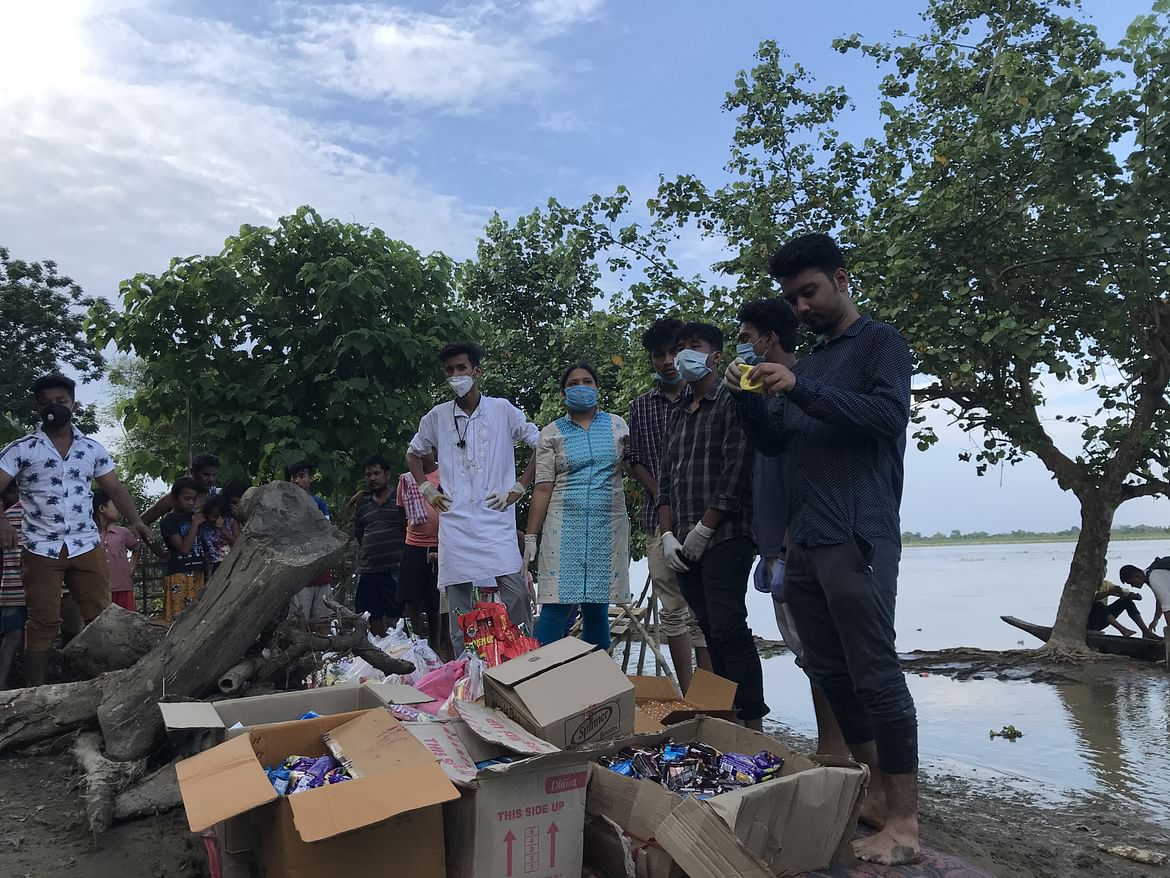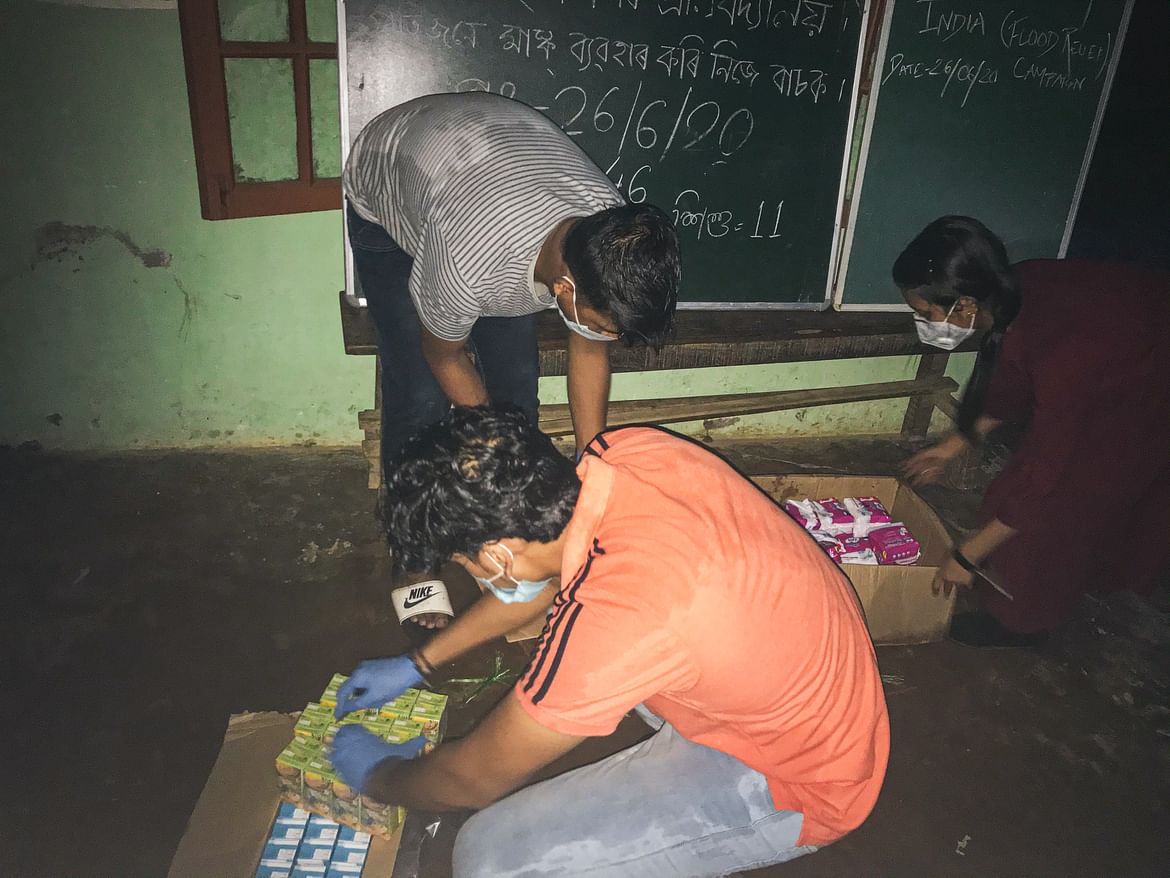 LOCATION:SIVASAGAR FLOOD RELIEF CAMP
HERE'S WHAT WE ARE PLANNING TO DO WITH THE FUNDS:-
Collaboration with Zomato Feeding India:Sivasagar Chapter
They've identified some affected location in Sivasagar District which are severely affected.We will giveaway all the funds to ZOMATO FEEDING INDIA SIVASAGAR CHAPTER
They will make sure that all your funds reaches the beneficiaries with all the necessities.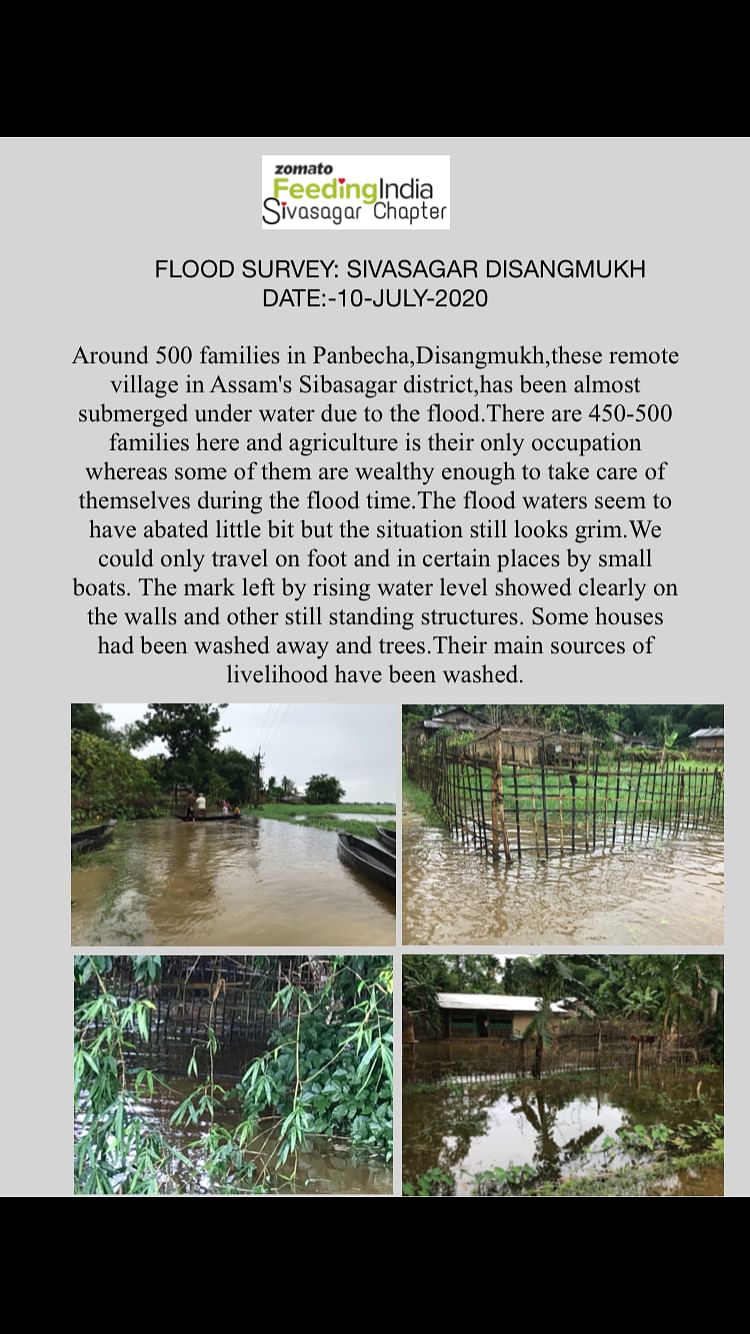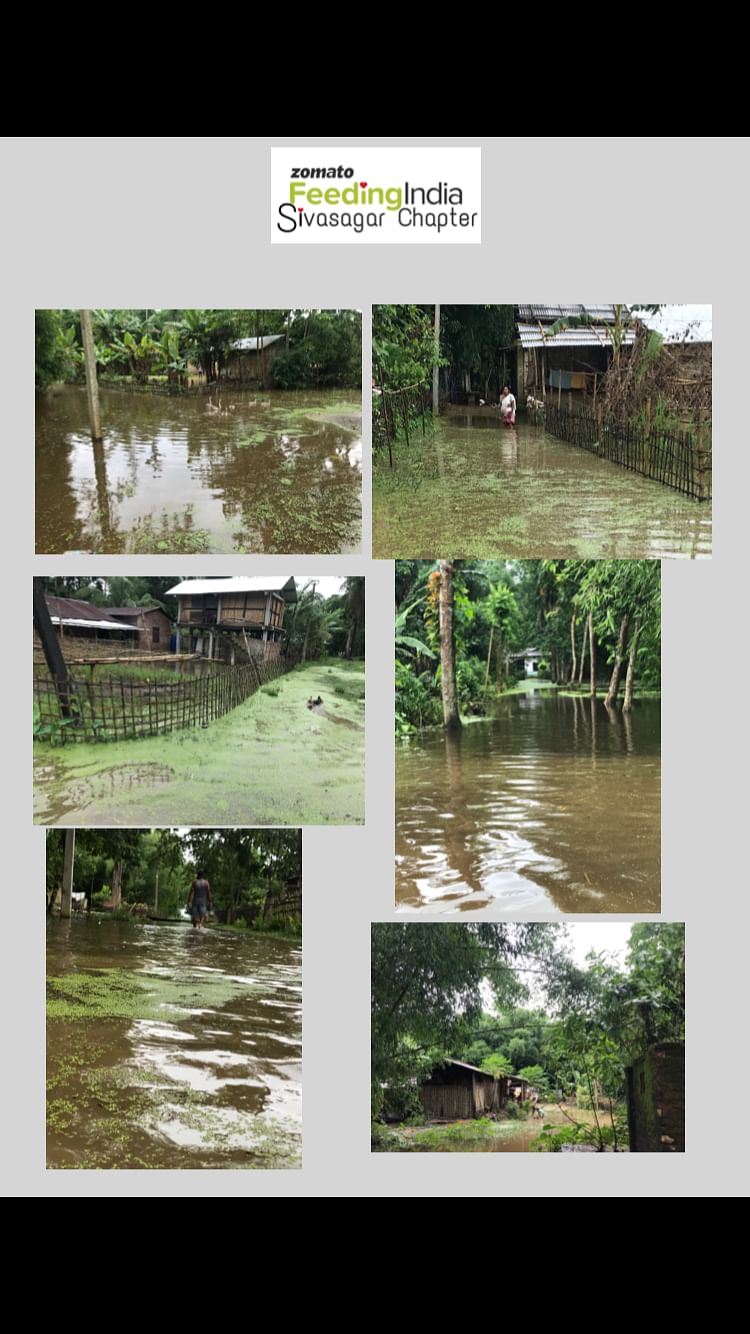 BRIEF OF THE ORGANISATION:-Zomato Feeding India is a not-for-profit working towards solving the problem of hunger and food wastage in the country.
They serve critical food support (fresh or excess) to beneficiaries who have no means or access to food - including but not limited to children, women, the elderly, the specially-abled and migrant labourers.
Feeding India was started in 2014 later became a part of Zomato in 2018 and continues to work independently as a not-for-profit CSR foundation, with absolute monetary independence.
Under the program
EMERGENCY RELIEF SYSTEM
they will provide food packets to the affected family with necessary relief material. Additionally their volunteers will provide on-ground rehabilitation support as a part of the relief work.
We'll keep you updated about how the funds are utilized. All the organizations that we're trying to partner with this initiative are credible with a large network of supporters. This way we can track the impact of your contributions and can also keep you posted on the same.