During Cyclone Tauktae, over 800 trees got uprooted in Mumbai. More trees will fall during the monsoon. Mumbai's fallen trees could survive if replanted.

Steps to save a fallen tree:
1) Identify the fallen tree
2) Assess the possibility of successful transplantation
3) Decide the location for transplantation/ replantation
4) Engage with stakeholders, vendors
5) Financing the operation
6) Tree removal and replantation/ transplantation
7) Post Plantation care. Ensure that roots aren't once again surrounded by cement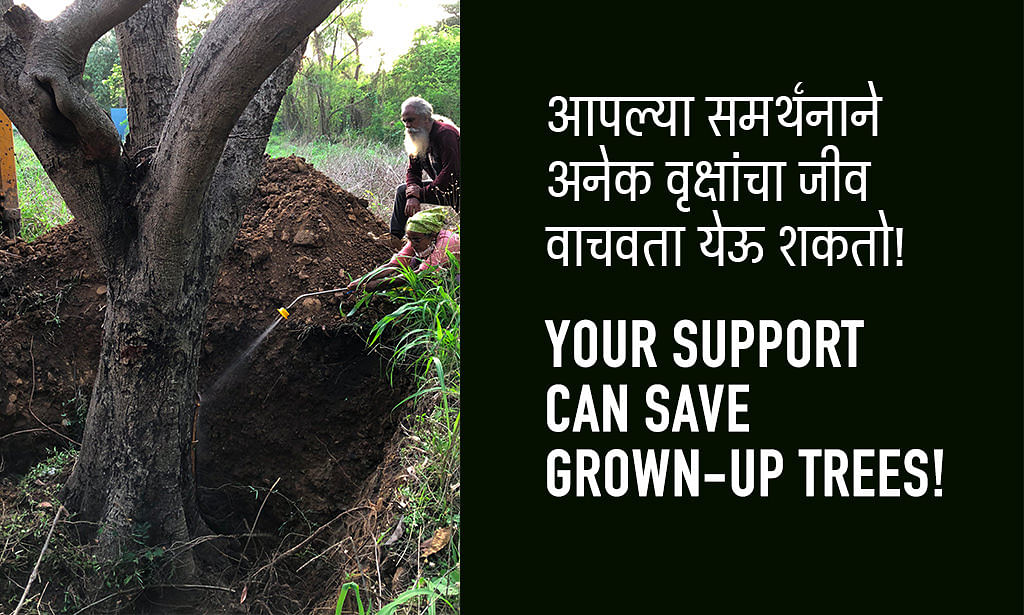 Contribute whatever you can!
Every support counts 🤝
Current working cost per tree:
INR 5000-7000
(incl. Crane, JCB, trimming, Transport, etc)
The cost gets spread between trees if there's a series of transplants in a day. For translocating trees the total cost goes upto rs 10k per tree.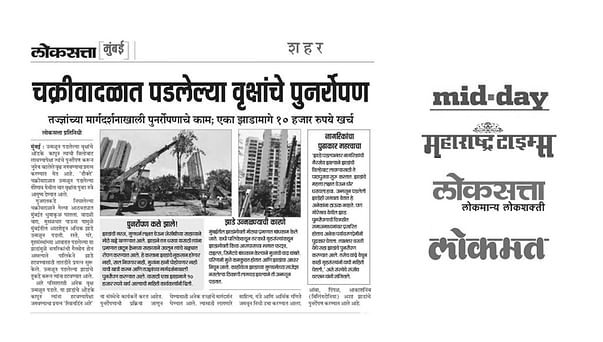 Phase one:
Peepal: 3
Mango: 2
Singapore Cherry: 1
Copper Pod: 2
Macaranga Peltata: 1
Banyan:
Millingtonia: 1
Phase 2:
Pilkhan 2
Banyan 6
Wild almond 1
Peepal 1
Jamun and Mango 7
Christmas tree 1
We plan to save more trees in Aarey Forest, Goregaon, Worli, Dadar, Prabhadevi, Breach Candy Mahim, Andheri, Powai, Navi Mumbai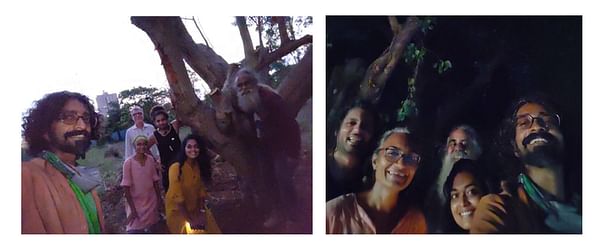 #pedलगाओ #पेड़bachao
:
We are a citizens movement with a mission to Plant and save grown-up trees. To join us, email us your name, location and contact details on aareyforestmumbai@gmail.com with the subject line: Ped Bachao Volunteer