As the nationwide lockdown was announced due to
Covid 19
on 24th March 2020, huge unrest was witnessed amongst the daily wage workers as uncertainty rose about how to feed themselves and their families. The nation witnessed large migration of workers often travelling on foot to their native villages. However despite such huge migration, many workers and people couldn't go back and was stuck with their families with no source of income.
Many organisations and individuals came forward to work for relief of the people suffering in this lockdown. We,
a group of Four Students
who are attending University were involved initially with organisations in providing relief supplies, but we soon realized that the despair is immense.
The need to build a campaign to raise funds was realized recently amongst us. While working for relief, we were reached out by local people living in nearby slum and were informed about how
some areas have received no help.
There were some families who were stuck in some areas but want call for help as they were afraid of being clicked while taking help. We
reached out to them personally
and on our individual level
provided them with Food Supplies.
When we started helping people, We met with families who informed us about the
requirements
which are
not limited to Food Supply but also sanitary napkins, prescribed medicines etc.
We tried to raise money from our personal contacts and have
provided to more than 95 families till now
but our personal capacity of collecting donations is very limited.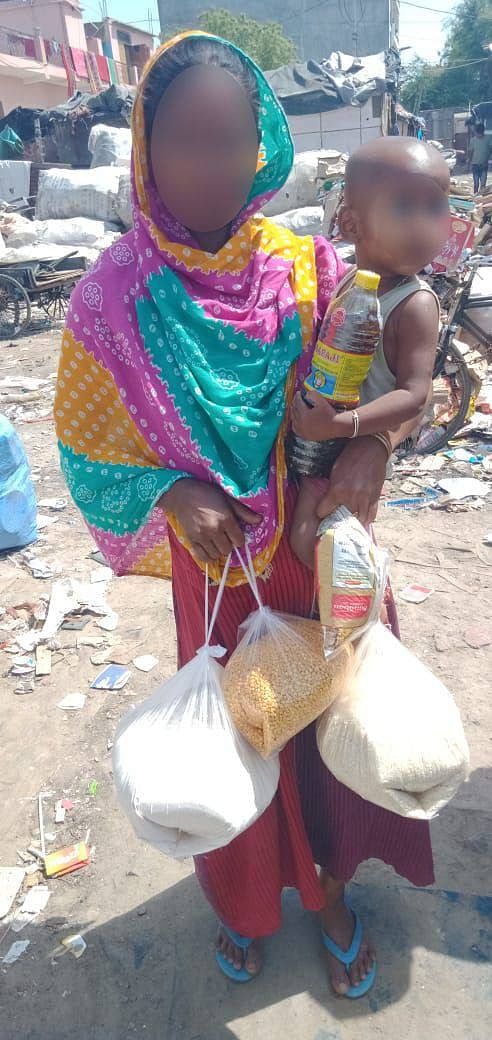 We still need to reach out to more people and provide for more families.
One packet of Food items cost us Rupees 800 and Sanitary Napkin to one person, Rupees 80. We are also providing Prescribed Medicines and some Stationery to young children who are studying.
Seeing the despair of the people who are stuck in the situation, we could not resist our self in providing whatever little we could but now it's
only YOU who can help
them in surviving this hard phase of lockdown as due to covid-19, their wages have stopped and many are starving.
Please consider donating whatever you can. Even if you donate the amount you used to spend on travelling from work to home or college, it'll make a huge impact. A little donation by you can provide food in someone's belly. Please be humble and donate.
Please note we are University students with no earning capacity but together in this mission to stand United with our nation in the time of distress.
Items we are Supplying:
General Food Supply Packet: 5kg flour, 5kg rice, 2kg pulses,1kg Sugar, 1litre Oil,1 Soap
Giving as per requirement: Milk (if have small children), Salt, Coriander and Turmeric (If required)
Sanitary Napkin: 1 packet per female
Prescribed Medicines
Stationary: 1 Register and 2 pens (only where required)
Note: We are working in Delhi, India.
Milaap has waived off Platform fee for this Campaign
#Covid19 #India #Relief