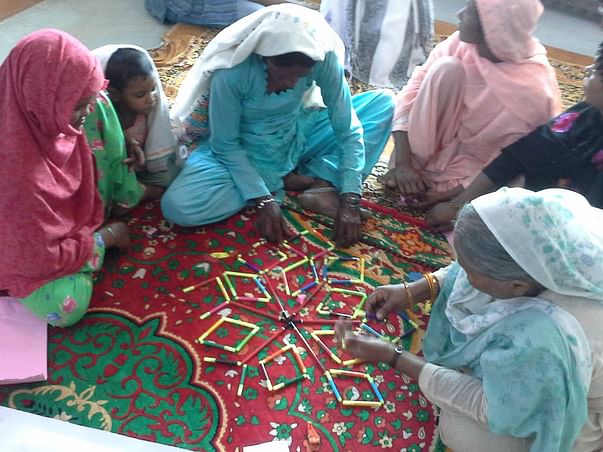 Phoolwati (name changed) lived on the outskirts of a village in Panipat district of Haryana. She had a blurred memory of the place she belonged to. She used to compare her past life with the present when her survival was dependent upon sidha (a kind of religious donation). She was sold off as Molki (one who is purchased) at an age around 13, in a house of traditional singers. She always despised her life in that house. Her husband didn't work while the whole family was involved in daily wage work. She was forced to work as a dancer and later she was sent to the fields to work as an agricultural laborer. She was living in misery and abject poverty with almost no social and material security. Her husband abandoned her 10 years later. Like Phoolwati, hundreds of girls are trafficked as purchased brides every year in the region.
Empower People is an organization singularly focused on working with survivors and potential victims of bride trafficking. Its approach involves a community-based intervention to create a sustainable support mechanism through the active participation of stakeholders. Since 2006, Empower People is working for the empowerment of bride trafficking survivors. The organization is known for its works to protect, support and organize trafficked women and girls from the vicious cycle of trafficking.
Your donations will be used to extend active support to at least
250
such trafficked brides in Panipat district of Haryana. The nature of this support will include social and material assistance and rehabilitation. It will help to strengthen our fight against the social crime of bride trafficking and in restoring dignity and respect for survivors in society.
To know more about our organization and cause of bride trafficking, please visit our website:
www.empowerpeople.org.in
If you've any query regarding the project, please feel free to connect to us on twitter:
twitter.com/empowerpeoplein