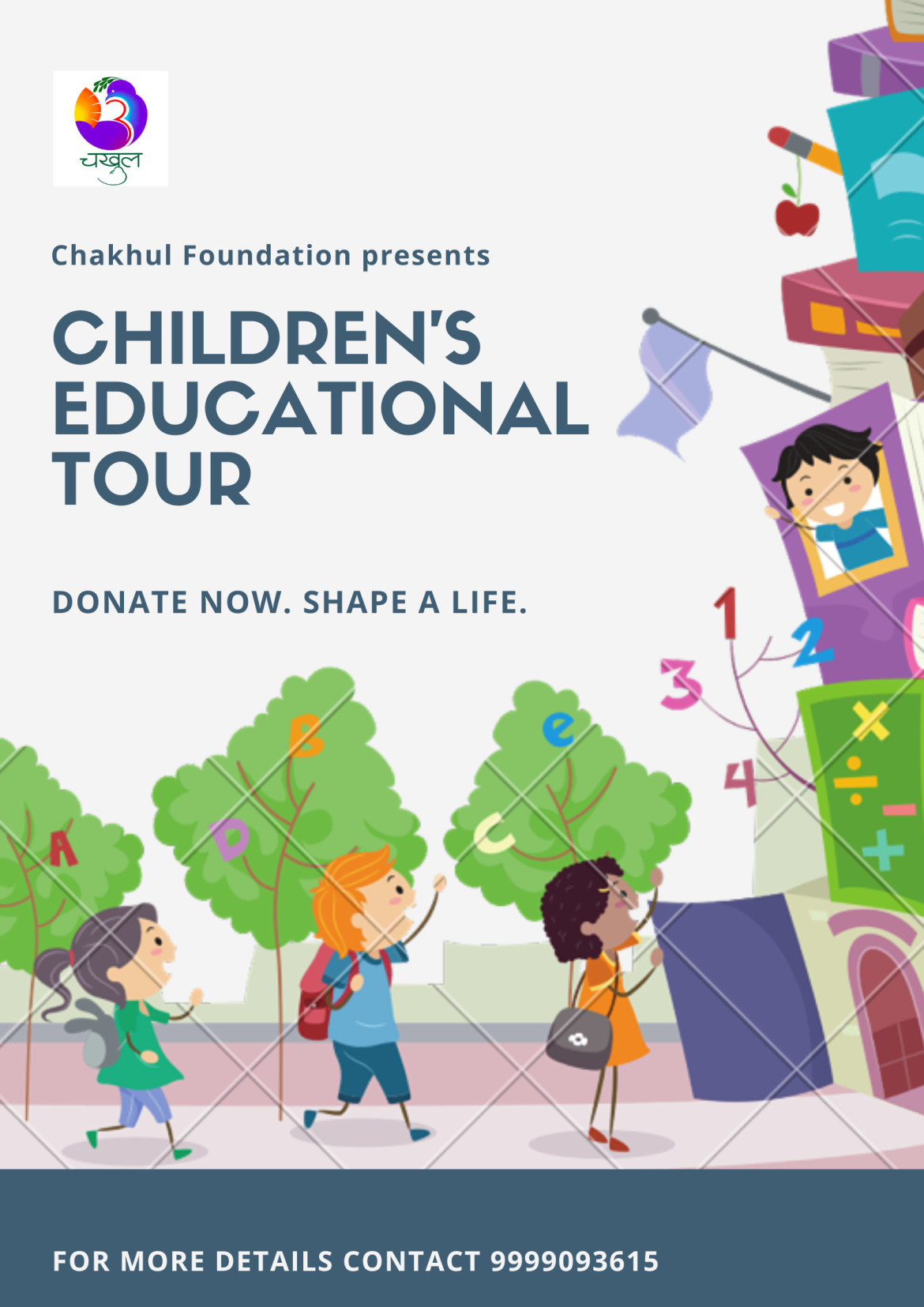 उत्तराखंड की संस्कृति बड़ी ही मनोहर है।
चखुल संस्था उत्तराखंड की संस्कृति के बारे में जानकारी देने के लिए कार्यरत है।
इसी कड़ी मे चखुल देवभूमि की संस्कृति से परिचित करवाने के लिए इस बार गर्मियों मे दिनांक 27 जून से 1 जुलाई के बीच छह बच्चो को देवभूमि लेकर जाएं। यह 6 बच्चे उन बच्चों मे से हैं जिन्हें चखुल द्वारा हर रविवार गोल मार्केट, नई दिल्ली मे पढ़ाया जाता है।
इनमे से तीन बालक और तीन बालिकाओं को तथा साथ मे एक शिक्षक एवम एक शिक्षिका को ले जाना अनिवार्य है।उत्तराखंड मे देवप्रयाग,चंद्रबदनी,पौड़ी,हरियाली सैन एवम अन्य स्थल पर बच्चों को भ्रमण हेतु लेकर जा रहे है।
इस भ्रमण मे आने जाने एवम खाने को मिलाकर कुल खर्च ₹ 50,000 है।
उत्तराखंड की संस्कृति बच्चो तक पहुंचाने एवम भ्रमण हेतु आप अपनी इच्छा अनुसार दान कर सकते हैं।
नोट: दान देने पर आपको इनकम टैक्स मे 8g की छूट है।
साथ मे आपको हमारी appreciation certificate और बच्चो की ओर से आभार व्यक्त करते हुए वीडियो मैसेज दिया जायेगा।
The culture of Uttarakhand is very beautiful.
Chakhul Sanstha is working to provide information about the culture of Uttarakhand.
In this episode, to get acquainted with the culture of Chakhul Devbhoomi, take six children to Devbhoomi this summer between 27th June and 1st July. These 6 children are among the children who are taught by Chakhul every Sunday in Gol Market, New Delhi.
Out of these, it is mandatory to take three boys and three girls as well as a teacher. In Uttarakhand, children are being taken to Devprayag, Chandrabadani, Pauri, Hariyali San and other places for sightseeing.
The total cost of the trip, including food, is 50,000.
You can donate as per your wish for conveying the culture of Uttarakhand to children and for traveling.
Note: You have 8g exemption in income tax on donations.
Along with this you will be given our appreciation certificate and video message expressing gratitude on behalf of the children.