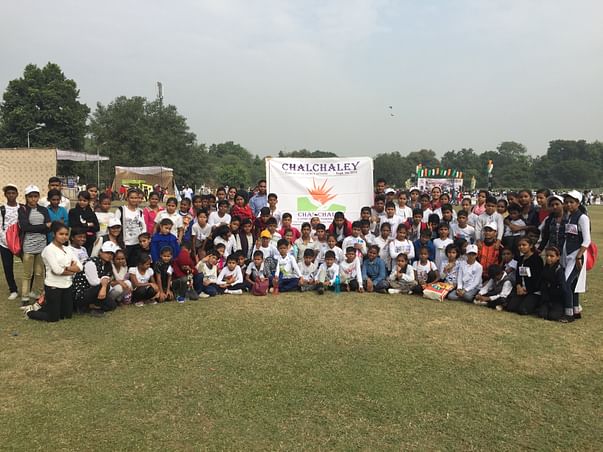 Dear Samaritans,
Chal Chaley NGO is a non-profitable, non-political, non religious organisation working for the benefit of mass majorly children by Education, Health, Awareness, Skill Development, and other means through which we can empower the girls to make the society stronger.
Need :
We all know that the last 2 waves of Covid-19 pandemic hits India so hard that it becomes very difficult to get back on track, it ruins many families, wrested many innocent childhood.
The most affected part of the society was the children who lost many things which can not be counted, some lost work of their bread earners, some lost their bread earners, some lost education, some lost childhood, and so on...
Proposal
: Chal Chaley is setting up a Non-Formal Center in Jharkhand, India for the Children who lost any thing in any way in Covid-19 Pandemic where we can help those with the means of Education, Health, Skill Development, Personal Hygiene.
Project Implementation
: Project was implemented to 5 villages of Jharkhand mainly covers the tribal area children so that they can over the stress which they suffered from long time due to COVID-19 pandemic.
Total cost which occurs to provide the facility is 15,00,000,for 5 villages 3 lakh for each village.
You can also see our work from various links:
www.chalchaley.org

www.facebook.com/chalchaley

www.instagram.com/chalchaley