DONATE DOCTORS PPE :-
Today whole world is fighting the worst pandemic ever, which we have not seen in recent years. As of today 20 lakh people got infected and 1,20,000 people have succumbed due to this SARS-COV-2 ( Novel Corona Virus). Usually called Covid- 19. This disease is spreading faster than any disease we know because it is transmitted by droplets or by close contact with infected person. Many nations are being worst hit due to its faster spread. At severe stage of disease, patient goes into Acute Respiratory Distress Syndrome and dies due to severe breathlessness. If given immediate care with intubation and ventilators, patients could be saved in decent numbers. Situations have been worst in other nations because those were not able to have required number of PERSONAL PROTECTION EQUIPMENT KITS & VENTILATORS for doctors when surge of cases hit the hospitals at severe stage. In India too situation is almost running in the same lane. Already in various cities,
doctors have been tested positive as they came in to contact with corona infected patients in outpatient wards and diagnostic centers too.
Government is providing to some extent but still lot of need persists given that
1. Asymptomatic Patients coming to OP or for diagnostic centers for any other disease but not covid
2. Till the date, surge of cases are not seen in India , so we have to be prepared for that
Let's please help from our side too. Because
if WE CANNOT PROTECT OUR DOCTORS & HEALTH CARE WORKERS TODAY , WHO WILL PROTECT US TOMORROW.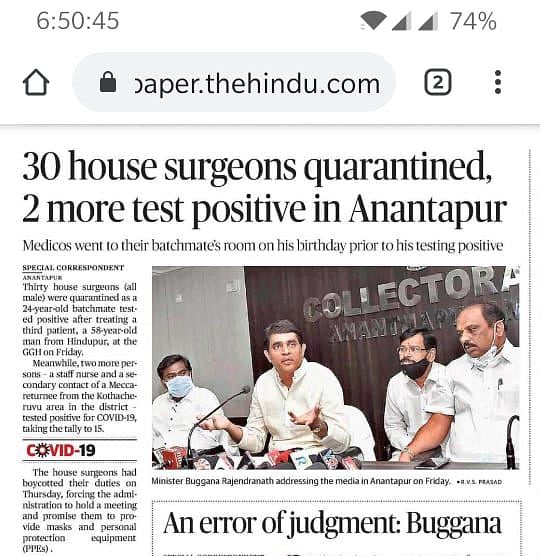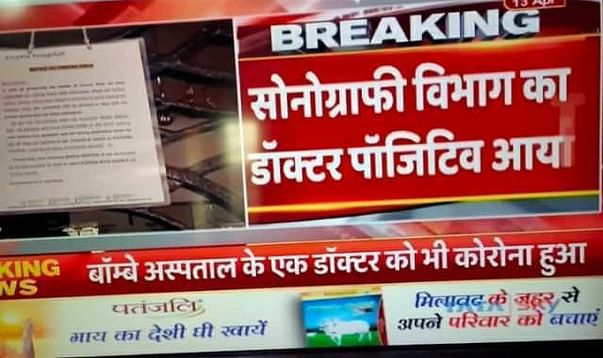 IMA News ::: Dear doctorsOn 10/04/2020 I did a Emergency scan of USG abdomen ..pt of 34 yrs Male From Karlapalem.Karlapalem doctor send the case ..C/o pain Abdomen and Jaundice fr evaluation... And Just now News came that pt is tested fr Covid POSSITIVE
.So i am in Home Isolation from now..Scan center will be Closed fr all USG,CT MRI..until firther orders....I am given the full details to Police..Thankyou Hope everything goes well in coming days...Iam alteady in HCQ prophylaxis fr 3 weeks onwards.....

THIS IS ONE OF THE MESSAGES SENT BY ONE DOCTOR..

Cases in India have risen in 5 days fro 6761 & 206 deaths to 10363 & 400 deaths as on April 14th.In a single day 1400 cases have been registered. Cases are raising exponentially, LET US NOT LEAVE OUR DEAR ONES AND FELLOW INDIANS WHO ARE INFECTED, TO DIE DUE TO LACK OF PPE TO DOCTORS. LET US UNITE AND HELP THE DOCTORS WHO ARE HELPING US. WE HAVE TO START NOW.

https://www.theguardian.com/world/2020/apr/06/nhs-doctors-lacking-ppe-bullied-into-treating-covid-19-patients

https://www.livemint.com/opinion/online-views/hospitals-losing-the-fight-against-coronavirus-due-to-ppe-shortage-11585914434045.html

https://www.nursingtimes.net/news/policies-and-guidance/refuse-to-treat-patients-as-last-resort-if-not-given-adequate-ppe-says-rcn-14-04-2020/

https://www.telegraph.co.uk/news/2020/03/30/nurses-refusing-treat-critical-coronavirus-patients-lack-protective/

https://www.thehindu.com/news/national/andhra-pradesh/medical-staff-in-ap-concerned-about-lack-of-personal-protective-equipment/article31256928.ece

I am posting WHO recommendations on rational use of PPE.
WHO-2019-nCoV-IPCPPE_use-2020.2-eng.pdf


THE FUNDS PROCURED WILL BE TO HELP DOCTORS IN NEED AT ALL PLACES