Dear All,
Please find below brief medical condition of Dr Swapon Baruah Sir.
He was diagnosed of Chronic Kidney Disease in 2017. Then in 2019 he was diagnosed with Prostate Cancer and had surgery for the same as well. In February of 2021 he was diagnosed with Throat Cancer and had to under go 33 radiation therapy. On November 30 he was diagnosed with Covid 19 and has since been in ICU. He is now in ventilator and his sensorium is down. He has now become dialysis dependent (3 times a week) since Covid resulted in end stage renal failure.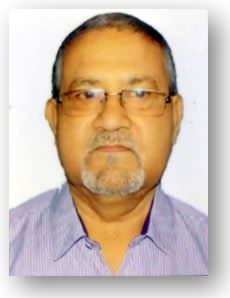 So far medical bills are coming to around 7.00 lacs and the total estimated costs will be around 9.2 lacs.
Please refer attached document for more details.
Request all well wishers of Dr Swapon Baruah Sir to support him during his crisis hour.