Hello donators,
Everyone knows how covid-19 has taken a toll on working class. But animals such as dogs have faced the whip . Street dogs whose daily survival depends on restaurants, stalls, hotels leftover food are finding difficult time to survive.
Because of this, several canines have died and many more are on verge to starve. In order to help them, me and my friends have taken an initiative (NO Hungry tummies) to feed dogs in our locality. We feed them regularly two times a day (or, atleast one time at night) chicken, pedigree, biscuits, roti and rice. However, the campaign, which started with a full furore, is on verge of collapsing due to financial crunch.
At start, we put our own money and also collected from locals, however, the funds are on verge of exhausting. We are trying to do our best but the money barrier is stopping us. Please support to keep this initiative alive.
We also take care of sick dogs. Due to outdoor climate and rainy season, several canines have developed rashes and infection, which quickly turn into open wounds.
This is scooby, he met with an accident and developed wounds in his mouth which was later infected with maggots. He remains critical but is receiving treatment and is out of danger.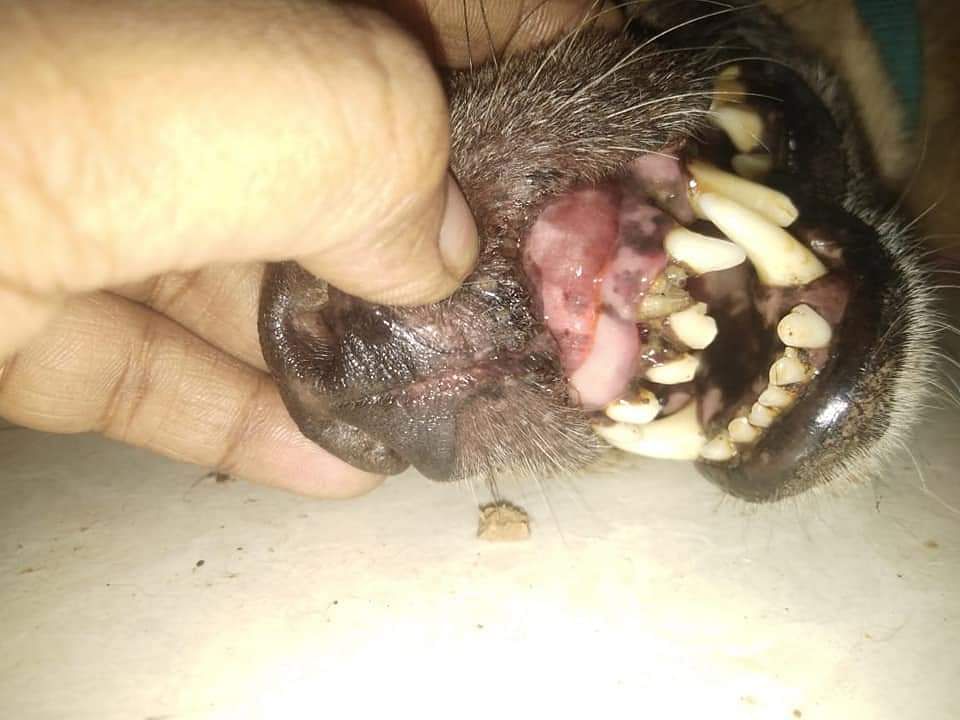 Even your smallest donation can make the biggest impact. Please support us by sharing and contributing.
Utilization of funds:
1. Food for stray - 20,000
2. medical support - 30000 to 40000
3. Shelter - 20000