Problem:

Quality healthcare access is still a privilege for rural India, which makes up about two-thirds of our population. Only 13% of the people in rural India have access to a primary health centre, 33% to a sub-center and 9.6% to a hospital.

Various communities in the interiors of India remain fraught with health inequalities and are disproportionately vulnerable to illness in conditions such as the coronavirus pandemic. This, in turn, increases the burden of disease on the community and adversely impacts livelihoods dependent largely on physical labor intensive activities, such as farming.

Aarogya Seva's Health for India teams serve small village communities across - Andhra Pradesh, Arunachal Pradesh, Manipur, Assam and Odisha - where such issues continue to persist. Healthcare systems in these communities are usually only rooted in traditional knowledge or superstition. For people who want to rely on modern medicine, they have to travel punishing distances to the nearest cities by when it is too late, especially in cases of chronic illnesses, complicated deliveries and dire injuries.

Weak healthcare structures coupled with fractured transportation systems have the potential of crippling these communities with an unpresented burden of disease, especially when confronted with the likes of the Covid-19 pandemic.

Our Solution:
Free quality healthcare for the underprivileged & under-served communities of rural India through (i) a full time qualified doctor (fellow), a nurse, a medical social worker and (ii) primary care equipment & medicines

Health for India (HFI) is a one-year primary care fellowship program that aims to confront health inequities in vulnerable populations and under-served communities through volunteerism to create an inclusive, sustainable, and de-commodified health ecosystem.

HFI handpicks a diverse network of committed and passionate primary care providers and leaders who will form the core of this community-centric ecosystem, this is especially vital in the post Covid-19 world. The teams will work towards improving access to health and healthcare in the community they are placed in and engage with all stakeholders to strengthen the ecosystem they are working to create.
Our healthcare centers will consist of - (i) a qualified doctor (fellow), a nurse, a health worker and (ii) primary care equipment & medicines
Covid-19 has drained medical and non-medical resources and strained livelihoods across the nation, which has directly impacted access to healthcare. Therefore, the presence of an HFI fellow is vital for the communities that we serve in the interiors of India where access to sustained clinical care remains a great challenge.
The Impact:
We aim to impact
6000+ households
within a span of 1 year.
Free Quality Healthcare: We hope to provide access to quality health and healthcare in the communities we serve, adopting best practices for the population being served. Our model for the community health worker program is culture informed and integrative. We aim to engage community members in the process so that self-reliance within healthcare is an outcome for the community without forgoing traditional healthcare knowledge.
Community Development: The HFI fellow and his/her team are going to directly work on health system strengthening, stakeholder engagement - from the children of the community to the elderly and exploring sustainable health delivery models. All of which have been found to be integral in community development as a whole. Allowing for holistic development of school going children through check-ups and health education modules, better care for the elderly, menstruators and pregnant women.
Our impact is multi-fold, an HFI fellow & team can change not only the outlook of the community about healthcare, but the community itself for the better.
Images:
Construction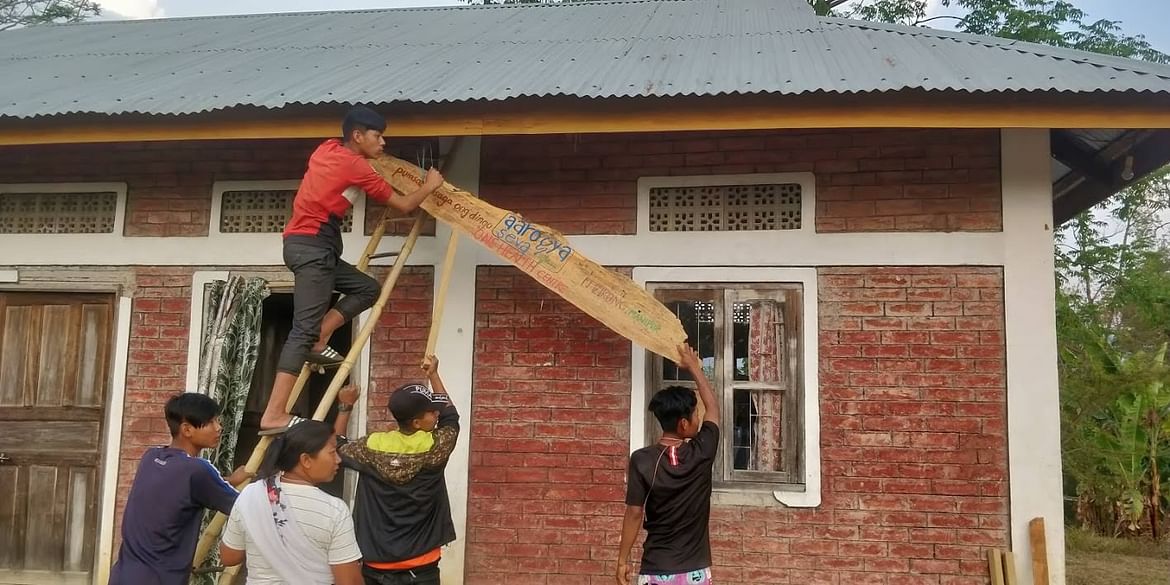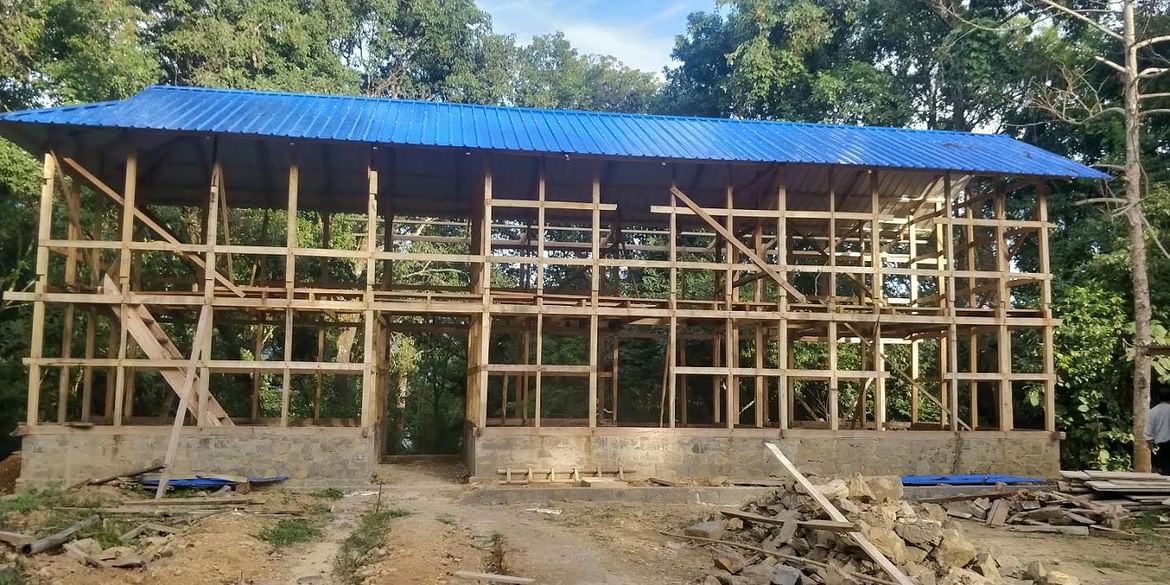 Setup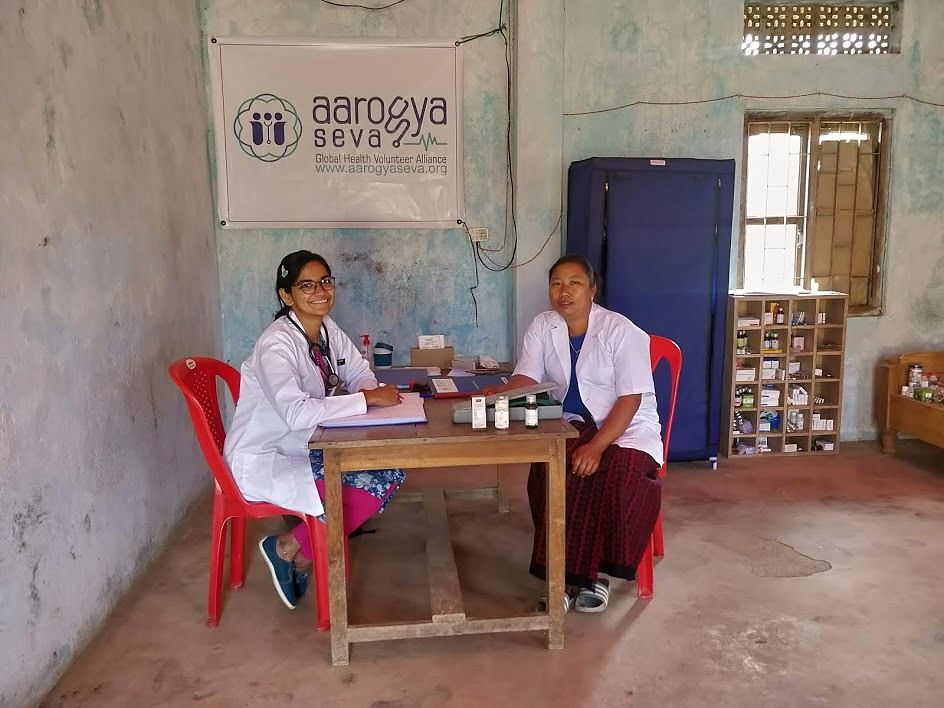 Work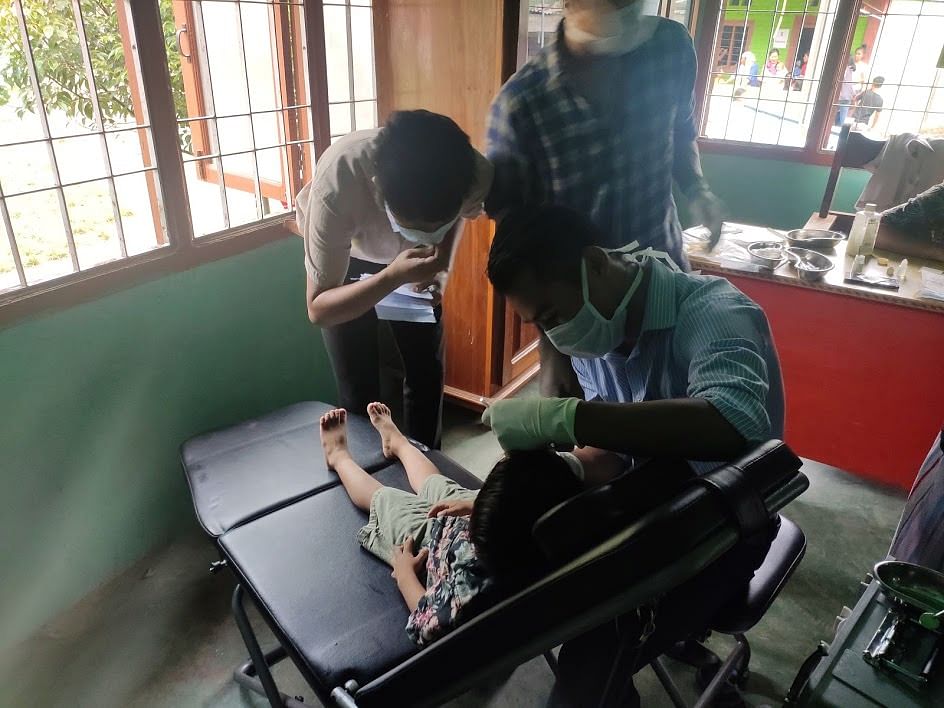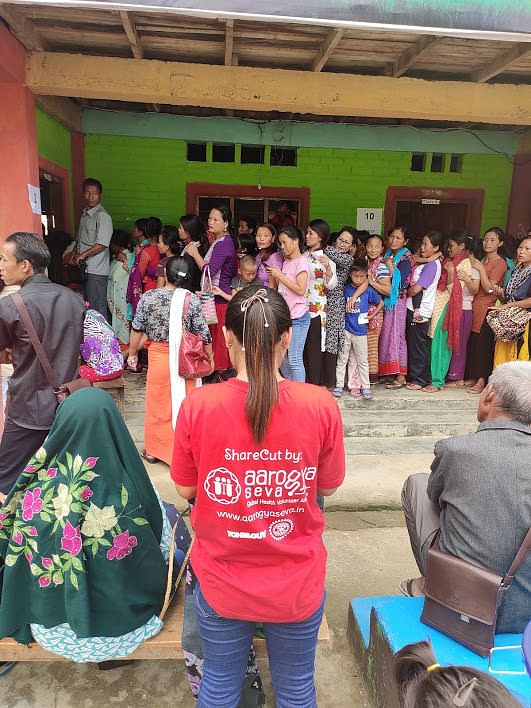 Training & Staff