In the fight against COVID, frontline health workers are more than war heroes fighting against a global enemy!

We all have read in recent articles about our doctors, nurses, and other workers facing an acute shortage of essential protective gear like PPE kits, N95 Masks, and other masks. When our COVID soldiers would go unprotected, who in the country would be safe? We owe the comfort of reading this sitting cozily in our homes to these warriors.

While the Indian government is working overtime to fulfill all those demands, the requirement is indeed unprecedented. And therefore, NGOs like us are coming forward to support their efforts to protect our Frontline workers!

Delhi has witnessed one of the worst numbers in terms of COVID positive cases in the country!
And therefore medical teams at various Delhi hospitals including Hindu Rao Hospital treating Covid patients need urgent donation of PPE Kits and Masks to secure themselves.

MITHILAsmita has launched the campaign for the "masking of our Bravehearts" who are fighting day and night to protect our lives!

You can help our warriors and support our campaign by donating generously for the PPE Kits, N95 Masks, and other safety gear. Even the smallest contributions matter!

To maintain the highest level of transparency, we'll publish the procurement and (Hospital) delivery receipts of PPE kits and masks on our campaign portal.
Funds Utilization:
Every single rupee of funds raised will be utilised to purchases/ produce PPE kits, N95 Masks and surgical masks for Doctors, Nurses and other frontline workers at Hindu Rao Hospital, New Delhi handling Covid cases.
Bills/receipts would be published on the campaign as an update.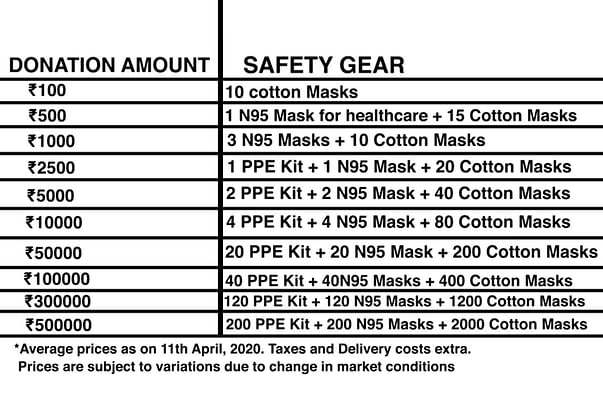 I hope you would choose to stand with the COVID soldiers of our country and us!
#IndiaAgainstCovid #MaskOurBravehearts