We are running NGO (GBM DIVYANG SEVARTH SAMITI) IN JAIPUR.
In lockdown we are providing food to needy people, providing artificial limbs(prosthesis) , caliper(orthosis), hearing aids, wheelchair etc, providing accommodation and food free of cost to old age people who can't work for earning and who can't cook food because of age and illnesses.
We are providing everything free of cost to needy people.
We need financial support to continue these services.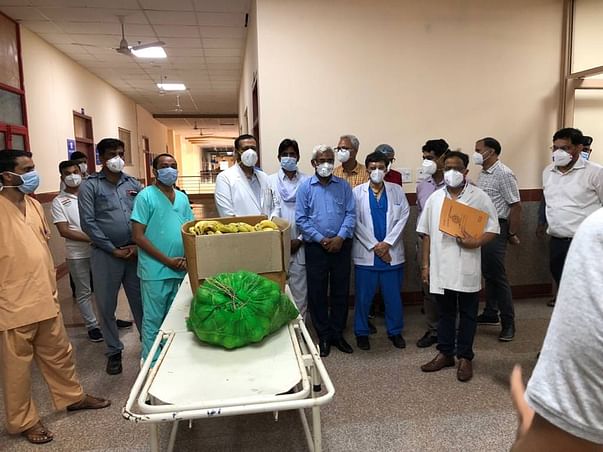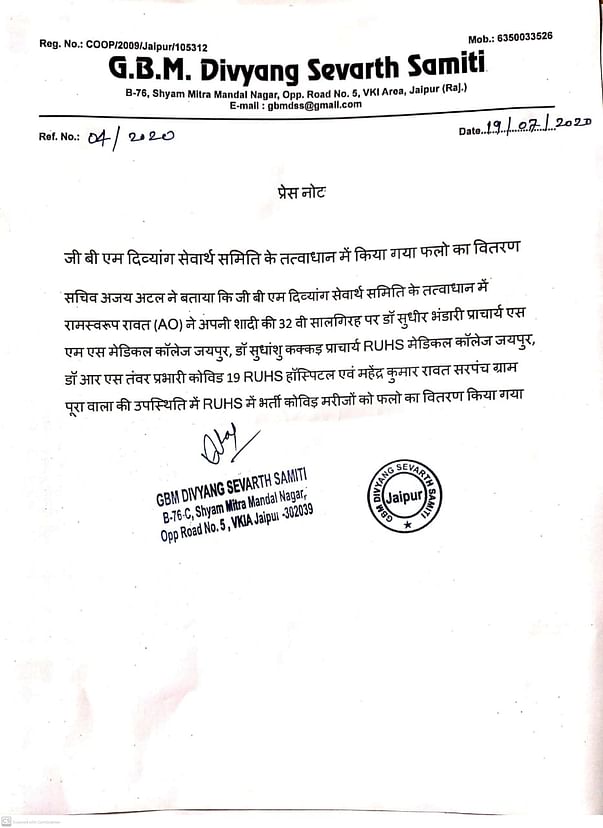 Distribution of fruits done in hospital for covid patients by SHRI RAM SWROOP RAWAT on his 32 wedding anniversary today.
Please provide help for needy
Thank you