WE are the NEGLECTED ONES! WE are the ones who were told "HAVE NO HOPE! ". WE were tagged ' PTS - Put To Sleep!' or "Cut His Leg Off!" .
WE are the DISABLED Ones. WE are all VICTIMS of civilization. WE were hit by racing drivers or violent humans, WE ALL HAD OUR BONES SHATTERED! WE were told we never would walk AGAIN!.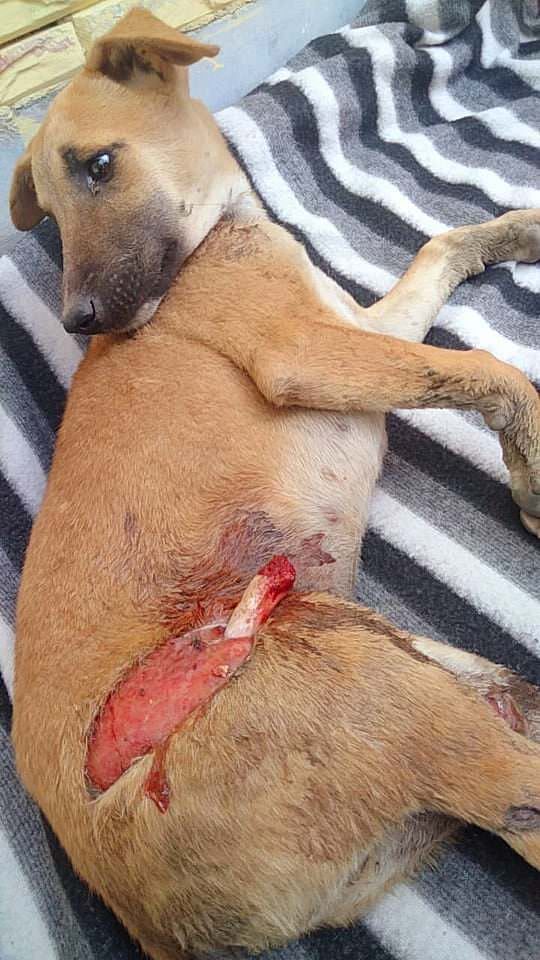 VETERINARY REHABILITATION Of Grievously Injured Dogs

SMART Sanctuary
provides free rehabilitation and therapy services to injured, handicapped, disabled and paralyzed dogs and helps minimize their sufferings by making them self dependable.
In order to do so we need products like Special Supplements, Wheel carts, Dogcart, Splints, Braces, Slings, Elizabeth and Neck Collars etc.
We need your support in buying these products so that dogs with disability & injuries get a better chance at faster recovery.
Please donate, tag and share to help these beautiful animals walk again.
Dog Bless