"I sit beside my son every day in hopes that one of these days he will wake up and talk to me but he lies on the bed, looking completely void of life," cries Dilshad's mother.
23-yr-old Dilshad was met with a freak accident at his new workplace and was subsequently rushed to Kalda Burn & Plastic Surgery Centre.
It was the first day at his work when suddenly the electric equipment failed. His hair caught fire while working with live wiring and his face was severely burnt as a result of it.
He was completely unconscious by the time they reached the hospital.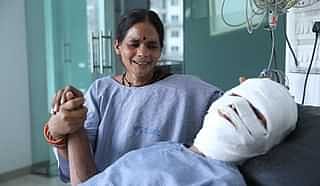 Dilshad wished to support his family.
He wanted to help his parents get a better lifestyle. He worked hard day and night, toiling away at odd jobs, trying to earn some money for his family.
"Dilshad was always a quiet and reserved boy. He knew our family was in rough shape when I lost all work in the pandemic and wanted to help support us. He wanted to help pay for his sibling's tuition and have them continue their education.
I used to watch him come home past midnight after working two long shifts, and he would still put up a smile for the rest of us to follow," Dilshad's father Nizamuddin added.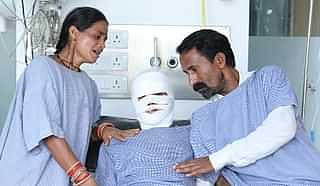 The family is having a tough time paying for the treatment, all the while the medical bills keep rising up more and more, every day.
The doctors have stated that Mangesh will need to stay in the ICU in order to improve his chances of recovery.
He needs constant monitoring of his vitals and his neuro recovery. The doctors are also planning a stage one surgery. The costs for the same have been estimated at Rs 3.5 lakh ($ 4741.52).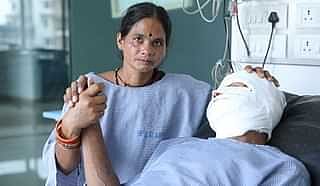 A sum as large as that is a huge burden for the family. They have already exhausted all their savings and have been left
helpless and tattered.
They are in dire need of your generosity. With your donations, they will be able to sustain Mangesh's treatment and save his life.
Help give Roshani and Nizammuddin hope for their child's recovery. Donate now