Migrants are not Migrants



It is really very pathetic that we are naming or calling our people as " Migrants" after their home coming. Are they outsiders or foreigners ? Have they done some illegal activities? Are they our enemies ? If not, so why we are segmenting them instead of helping and supporting them. They are our people, they are in trouble, they have nothing to eat, they return home by walking hundreds and thousands of kilometers. with their family carrying small kids & pregnant wife in empty stomachs.

It is our humble request not to use migrants for them. They are part of us. They are the real heroes to build the infrastructure of our nation. But,.....they are very poor, they get their food for their families & kids from daily wage. Now they don't have any work to do and are not able to manage food, medicines, necessities for their kids, elderly & family. This situation is in each village and we together can help our people. This is the right time for doing something for our society, for our people, for our community, for our nation. Government is not only sufficient to manage this situation. Your small or little can impact big, your single giving will feed a hunger, a penny of your donation can make a family safe from CORONA VIRUS.

We are just trying not to help them only but to unite us all to help them and we sure we can overcome this pandemic situation.

There is a proverb that "prevention is better than cure". When an epidemic appears which becomes pandemic subsequently, there is need to be more causes in day to day life of a person. In absence of any specific drug or preventive which are yet to be invented the duty of the Government or the knowledgeable persons of the society is to keep safe the whole mass. Therefore, the question of prevention arises. Social Distancing, wearing Mask, Lock-down, Hand Wash, etc. are essential ingredients to stop spreading of the present disease.
The topmost objective of this programme is:-
To develop a sustainable system for managing health and hygienic care in rural community between migrants.
Awareness campaign in rural villages regarding different aspects of CORONA VIRUS, maintaining Hygiene, Precaution guide for elderly, children/infants, pregnant women.
Mask, Sanitizer, Dry-food, emergency sanitary articles will be distributed to poor migrants to save their lives.

Coverage of the Programme
Practical Hand Washing demonstration, mask uses, use of Sanitizer
Encourage to Prepare Mask for use
Social/Physical Distancing at Community House, Temple, Dargha, Masjid, Girja. Gurdwar)
A Health & Hygiene awareness Chart will be pasted at Community place and distribution of Leaflets in Odia language.
To take special care for physically handicap person, Destitute, Helpless Elderly, Pregnant Woman & Ailing persons.

Target

Target District: Khordha
Target Block: Bhubaneswar (BMC), Balianta & Jatani
Number of Schools: 100 (May be added later)
Number of Mother Villages: 100 Villages
Target Students: 12,000
Target Teachers: 750
Target Local Leaders/Eminent Personnel/Priest/Women/SHG: 3000
Target Households: All the households in the 100 mother villages
Target Time Limit: Four Months

Your donation will help survivors recover from one of the most severe pandemic situation of COVID19 has never witnessed. We are there to do our bit and need you too, to make sure that people get the basic relief.
I would like to inform that financial contributions are eligible for tax deduction under section 80G of Indian Income Tax Act. You are hereby requested to contribute generously for the noble cause. Article/item donation is also encouraged.
Every penny, Every effort, Every Contribution Matters..
Some photographs during our work :-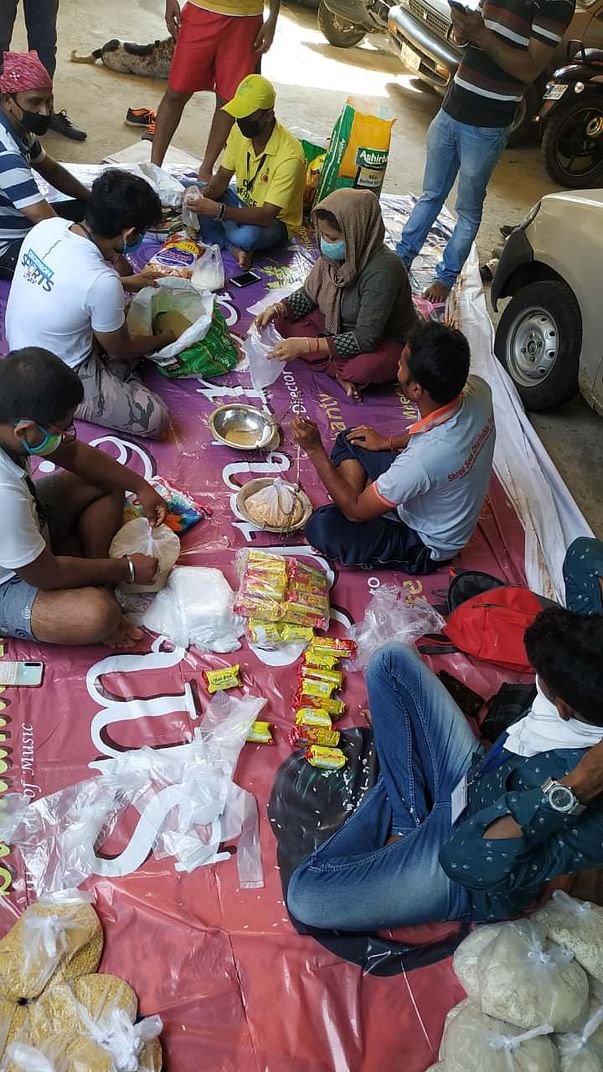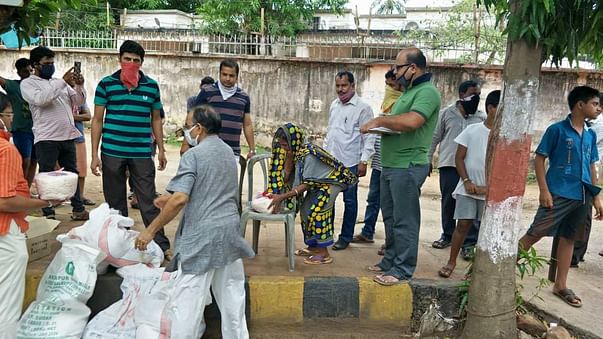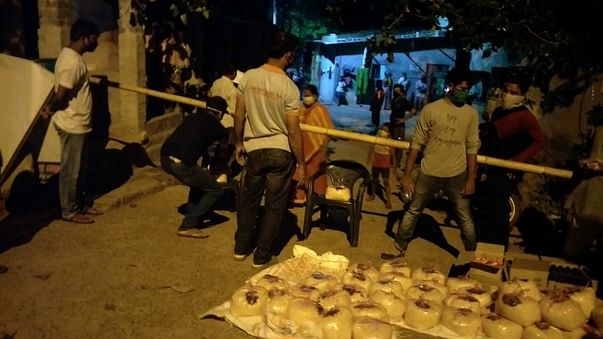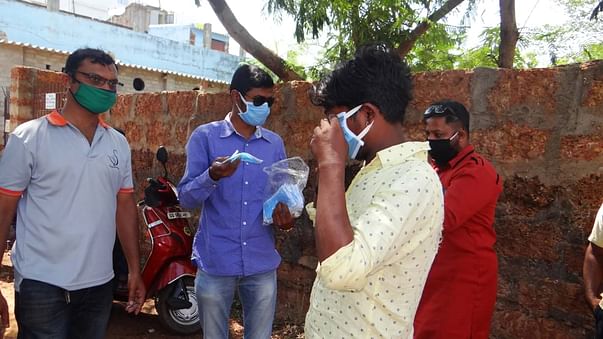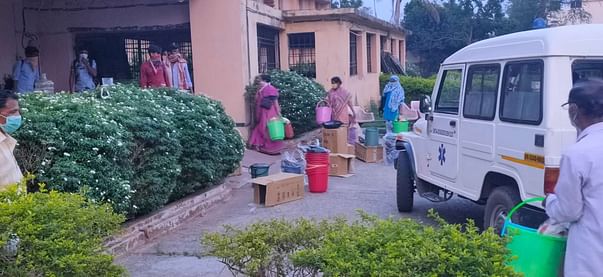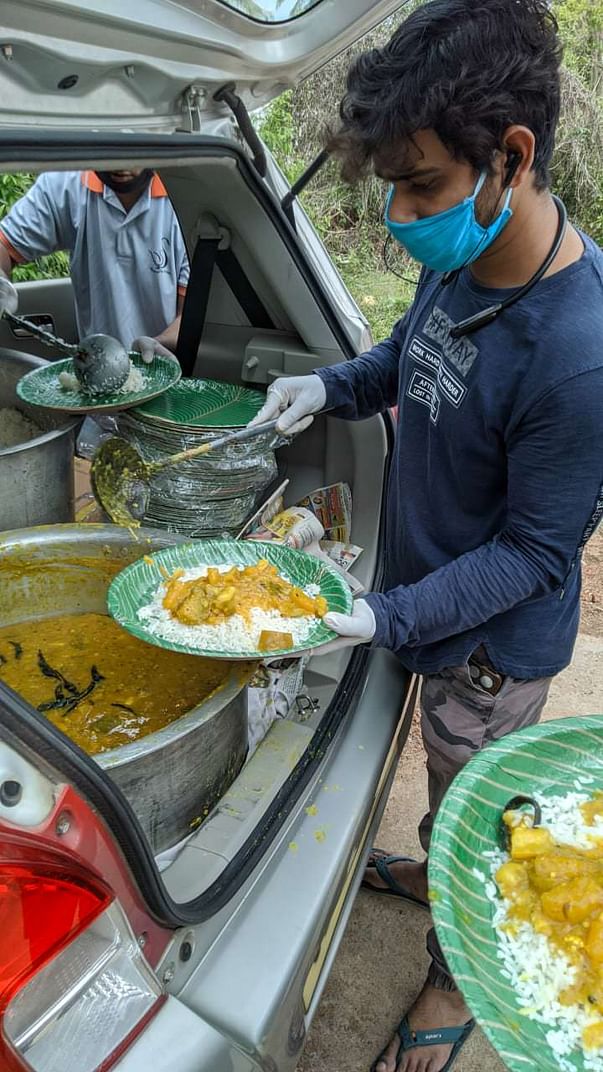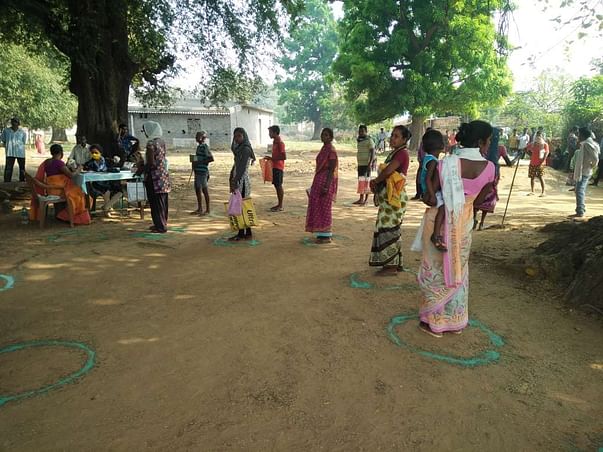 A street beggar during relief in a slum