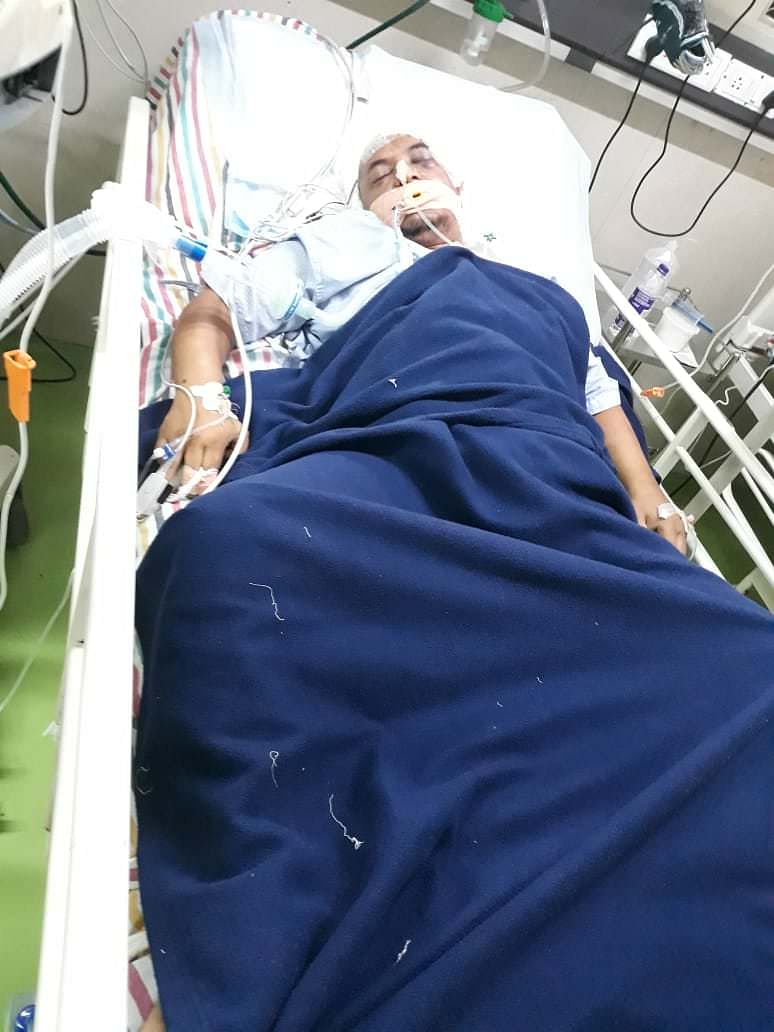 Dilip Kumar Singh met with an accident on 30th November. It was a major accident that left him unconscious and is under observation now. As per the diagnosis, the blood was a clot in the brain and the collar bone was injured badly. It takes more than 10 days to get discharged from the hospital.
Dilip's elderly parents are not in a situation to pay his hospital bills.
His brother-in-law managed to gather some money for the prior treatment and is all in
a helpless stage right now as the surgery costs a lot.
We request you to donate money and help him get back to his family.
Every penny, no matter how much it is, can save his life.
"We make a living by what we get, but we make a LIFE by what we give."