An Appeal to make an Honorary Old-age Home for Destitute People of Kolkata
Warm greetings from Kestopur Jagorani Foundation and its beneficiaries.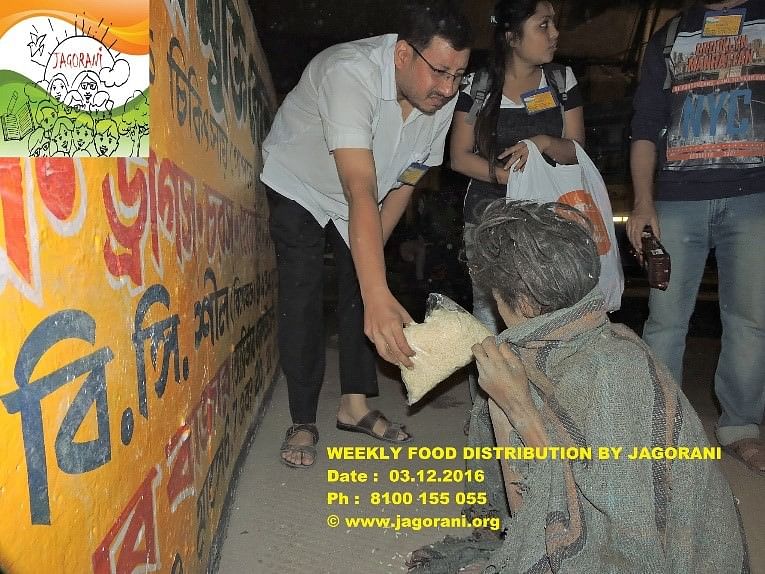 Jagorani started its journey to serve destitute people in need 4 years back with some elderly people in streets of Kolkata. We served 12-15 destitute people under Nivedita Setu, Dakhineswar of Kolkata through weekly dry foods distribution. Moreover, we have performed monthly medical check-ups of those people and dress distribution and more things for their overall development and the success story can be seen in our organization's bulletin. Since the first day, we have one major objective i.e. to find them a permanent place called "Home". We have planned an Honorary Old-age Home for them. Jagorani's that initial plan is now taking fruitful form as we are proud to announce the aforementioned plans.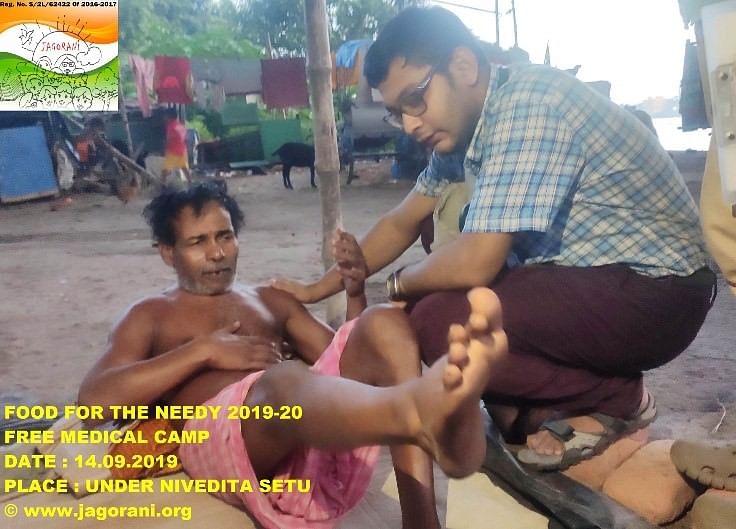 We can start making our first honorary old-age home named "Notun Ghor" (New Home) if you stand with us. For setting up, we need ₹ 2.5 lakhs and monthly needed ₹ 68,700(for 10 people, debriefed in below tables). Jagorani is requesting all of you to support us according to your capabilities to give us money of any amount. You can also donate any of the following items to us.
ESTIMATE FOR OLDAGE HOME SET UP COST

SL NO.

ITEMS

PRICE

1

GAS OVEN WITH CONNECTION

6000

2

FRIDGE

20000

3

WATER FILTER

5000

4

NORMAL BED (10PC) @ RS 3500/PC

35000

5

INCLINED BED(2PCS) @RS 8000/PC

16000

6

CC TV

15000

7

INVERTER

20000

8

TV

15000

9

KITCHEN SETUP

30000

10

INFRASTRUCTURE

50000

11

ELECTRICAL APPLIANCES

7000

12

BATHROOM APPLIANCES

2000

13

BEDDING

20000

14

MEDICAL EQUIPMENTS ( BP MACHINE , STETHESSCOPE , OXY METER , WEIGHT MACHINE

15000

15

INDIVIDUAL STORAGE CUPBOARD

25000

16

FURNITURE

60000

17

MOBILE SET

10,000

TOTAL

3,51,000
ESTIMATE FOR OLDAGE HOME MONTHLY RUNNING COST

SL NO.

OBJECT

EXPENSES

1

ROOM RENT

10500

2

ELECTRIC BILL

1500

3

GAS

700

4

TWO STAFF

15000

5

CABLE

500

6

FOOD & GROCERY

30000

7

MEDICINE

5000

8

MAINTENANCE

3000

9

TRAVEL

1000

10

MOBILE BILL

500

11

DOCTOR VISIT

1000

TOTAL

68700
A/C name: KESTOPUR JAGORANI FOUNDATION
A/C No. 26600200000666
IFSC: BARB0KESTOP (the fifth character is zero)
PayTm / PhonePe / Google Pay on 8100155055
Email: jagorani.org@gmail.com Phone: +91 8100155055 (WhatsApp available)