Hey there, I am Ayush Bagmar from Chennai, Tamilnadu. Raising the funds for my Maid's daughter - Deepika N

She is currently pursuing B.sc Psychology at Sri Kanyaka Parameswari arts and science college for a woman.

Deepika's father Nagraj used to work as a construction labor worker, and her mother Bhanumathi is a housemaid. The couple has two children - Deepika & Nibin.

Unfortunately, Nagaraj (Deepika's father) lost his job due to the current pandemic and is unable to afford even basic household expenses.

Deepika is a hard-working girl like her mother and aspires to a respected government job as her career.

I & my family have supported Nibin's education & partially sponsored Deepika college fees.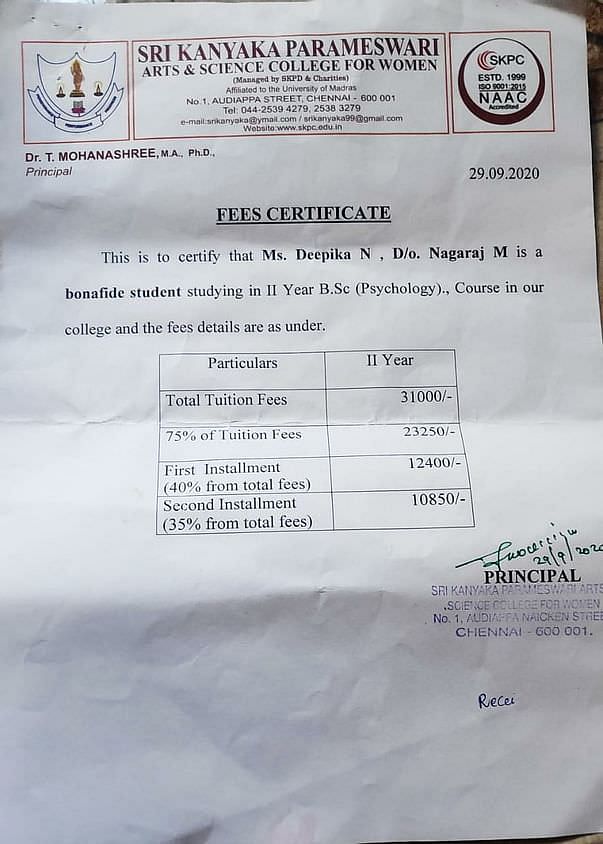 This fundraiser is to bridge the gap and help Deepika to fulfill her dreams.
It's a tough time for all. Your support is very much appreciated.