Introducing select folks from the Darzi/ Tailor community in the pictures above - Nasim, Shahbaj, Sahil, Safik, Shanu, Shadab, Altaf and Azhar.
Why are we raising funds?
You see in the picture, heroes behind the outfits we stitched at
LetsDressUp
(LDU) over the last couple of years. Back home in their villages, they are trying to cope with the economic problems related to COVID-19 and they can use your help.

Family members have lost livelihoods. Someone in the family is developing symptoms and they need the money to afford the tests, medicines. Others need money to have basic necessities such as food, shelter, etc.

We at LDU, are giving back to this community of Darzis/ Tailors at a time when they can really appreciate it. Through this fundraiser, we invite you to donate money that will go directly to the Darzi/ Tailor community. They're going to share regular updates with us which we'll post here. You can expect to see stories of how the money you donate is bringing safety, security and happiness in their families and communities.

Who are we?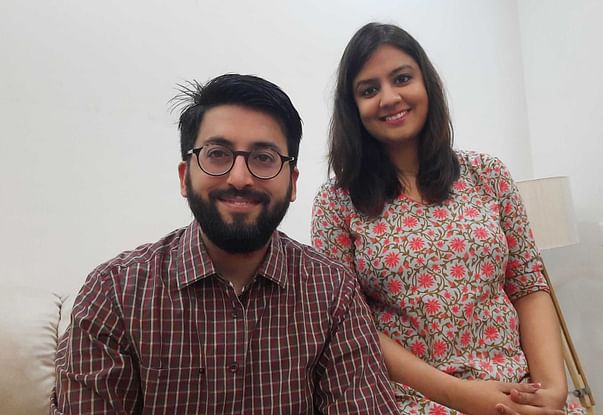 Hi, we're Aditya and Drishti, the founders at LDU - a brand that empowers the Darzi/ tailor community. We've known this community of tailor-partners to stitch magic in custom-stitched outfits, just about until 4-6 weeks ago. We last met most of them at a COVID testing-drive we did for everyone on the team before they went back home.

In the last week that we have heard these stories, we have already advanced more than Rs. 2,00,000 to this community and continue to help them.
We were telling a few friends about the situation when they offered to help (You know who you are, and thank you very much). It gave us the idea that more people could donate if only they knew about it. That is why we put together this fundraiser.
Because, the pandemic is affecting people around us in more ways than one. The financial stress and lack of ability to get the necessary food and medicines weakens people against the virus just as bad.
LDU's pledge
If you choose to donate, we'll be in gratitude. And for every donation made, LDU will dress up a poor child on your behalf and share pictures of joy.
PS: You can ask us for free design calls when it's all better and you have an occasion or mood to style for :)