I work at a local Rescue Centre in Goa, India called Welfare for Animals in Goa:WAG. We were recently notified about a dear old lady who has rescued 42 Cows from going to slaughter. But now her Cows are facing hardship, as Shanthi does not have the resources to feed them, & adequate water supply, or proper sheds for them. With the current state-wide lockdown, she is facing even greater difficulties.
She lives on a meager income, which she uses to feed her precious cows. She works long hours trying to get food & water for them daily. But this is not enough. The Cows have inadequate shelter , and are in the baking sun. In a few weeks, they will be drenched with the onslaught of the monsoon.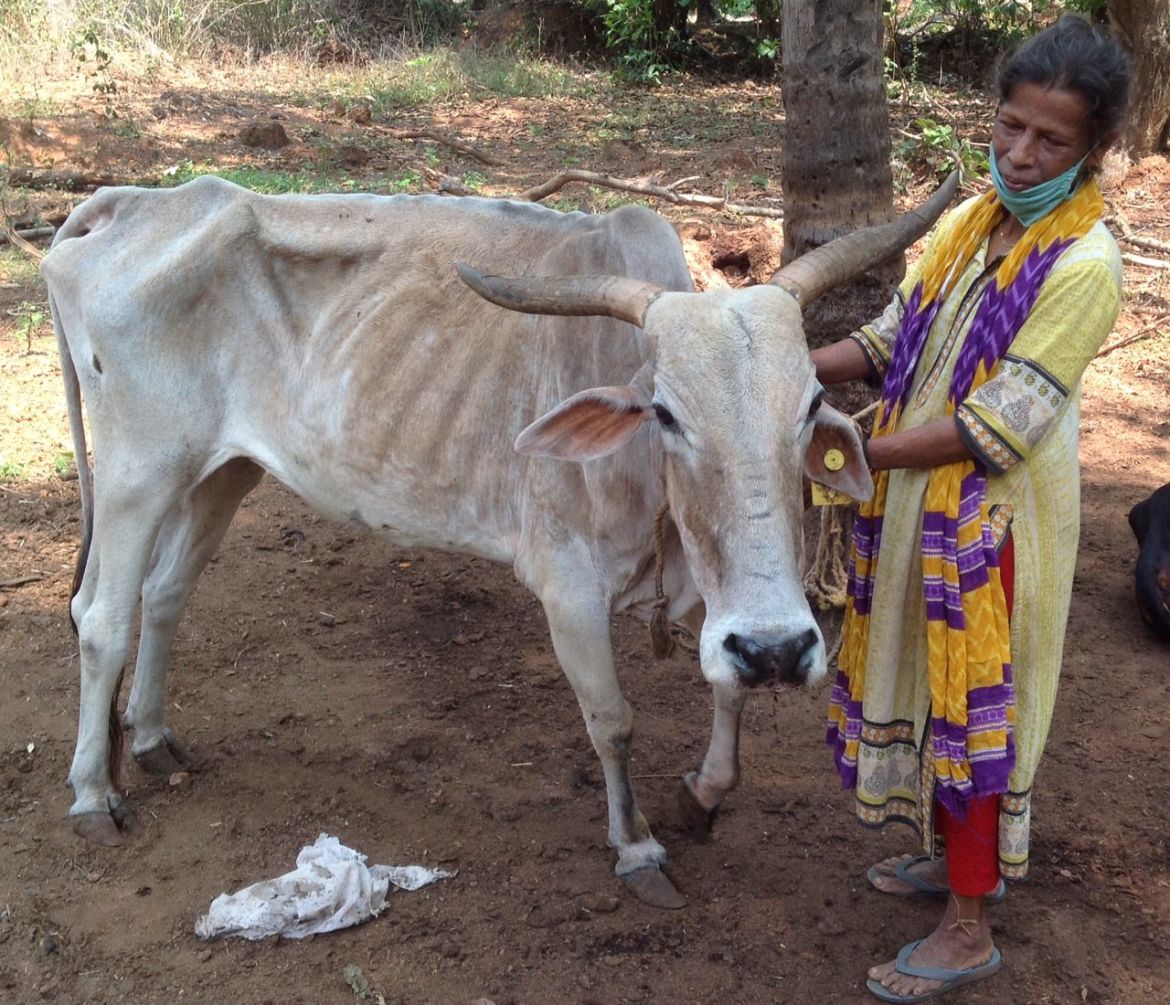 With your help, we are going to help Shanthi & her cows have a happy, healthy & secure future. Immediate help is required.
WAG Founder, Atul Sarin, with food & bowls we donated to her cows.
BREAKDOWN OF COSTS
Fixing a water supply & water troughs Rs. 20,000.00

Cattle food & supplements for her Cows Rs. 20000.00 per month.

3. Building a Fence , so that her cows do not have to be tied Rs50000.00
4. Repairs to existing sheds, which are in a terrible condition Rs50000.00