I work at a local NGO in Siolim, Goa, India. Welfare for Animals in Goa: WAG helps any & all animals that we find. This is the story of Sunder, a male bull-calf who was close to death, minutes after he was born.
The global COVID-19 pandemic has hit the entire world hard. It has been most difficult for our four-legged friends here in India, who had to survive by themselves during the Nationwide lock-down. This resulted in multiple dog attacks caused to smaller animals such as cats, birds, & Sunder the bull.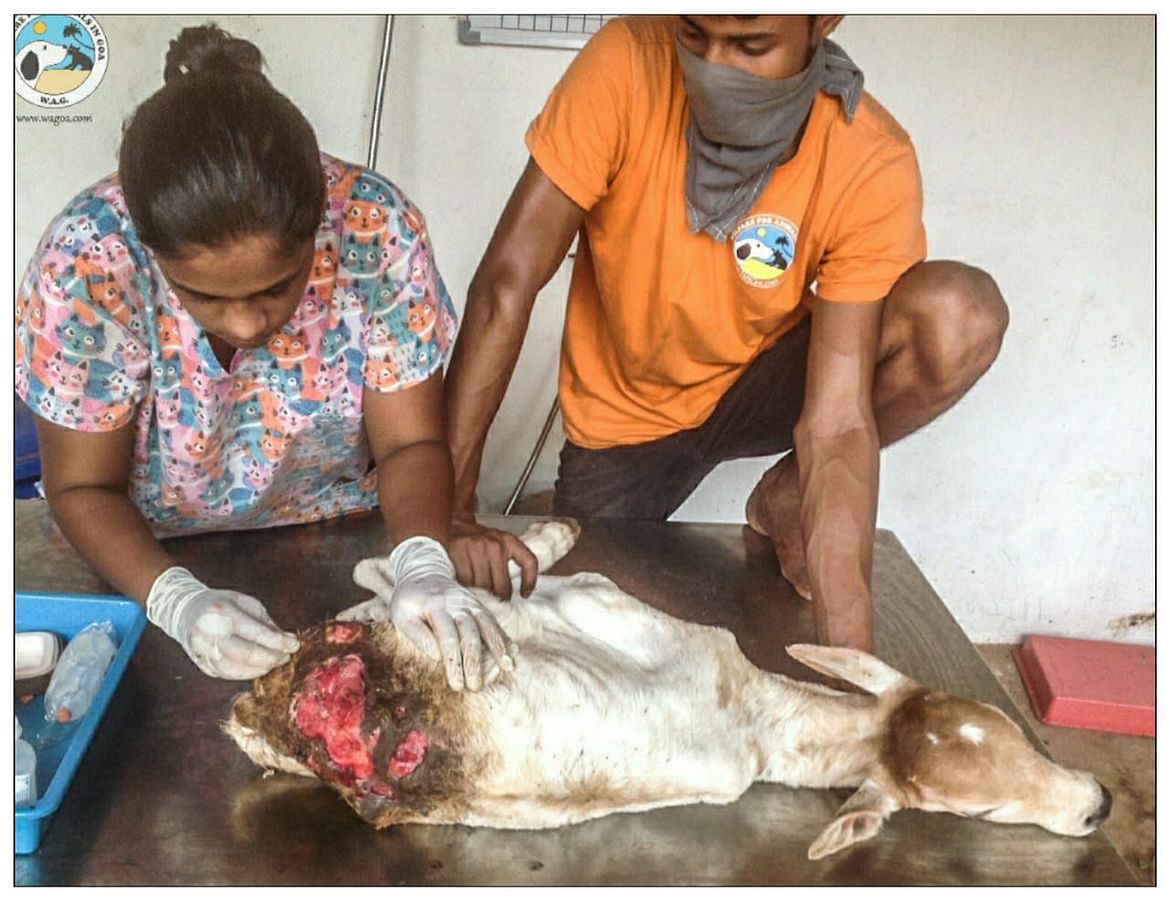 Sunder when he first arrived at the WAG Shelter
Sunder was attacked by starving street dogs a few hours after he was born. His mother soon abandoned him as he was completely paralysed from the attack. He has large wounds going down his spine, deep into his skin. WAG rushed to his rescue to try & save his life. Sunder's wounds were infested with maggots, pus & dirt. He was in a lot of pain, starving & missing his mother.
Lucky for him, he found a surrogate in the form of Bella, a gentle female cow who took him under her wing. Since Sunder cannot walk, Bella makes sure to stay close by him & see that he is okay. He even has a semi-paralysed goat friend Goldie!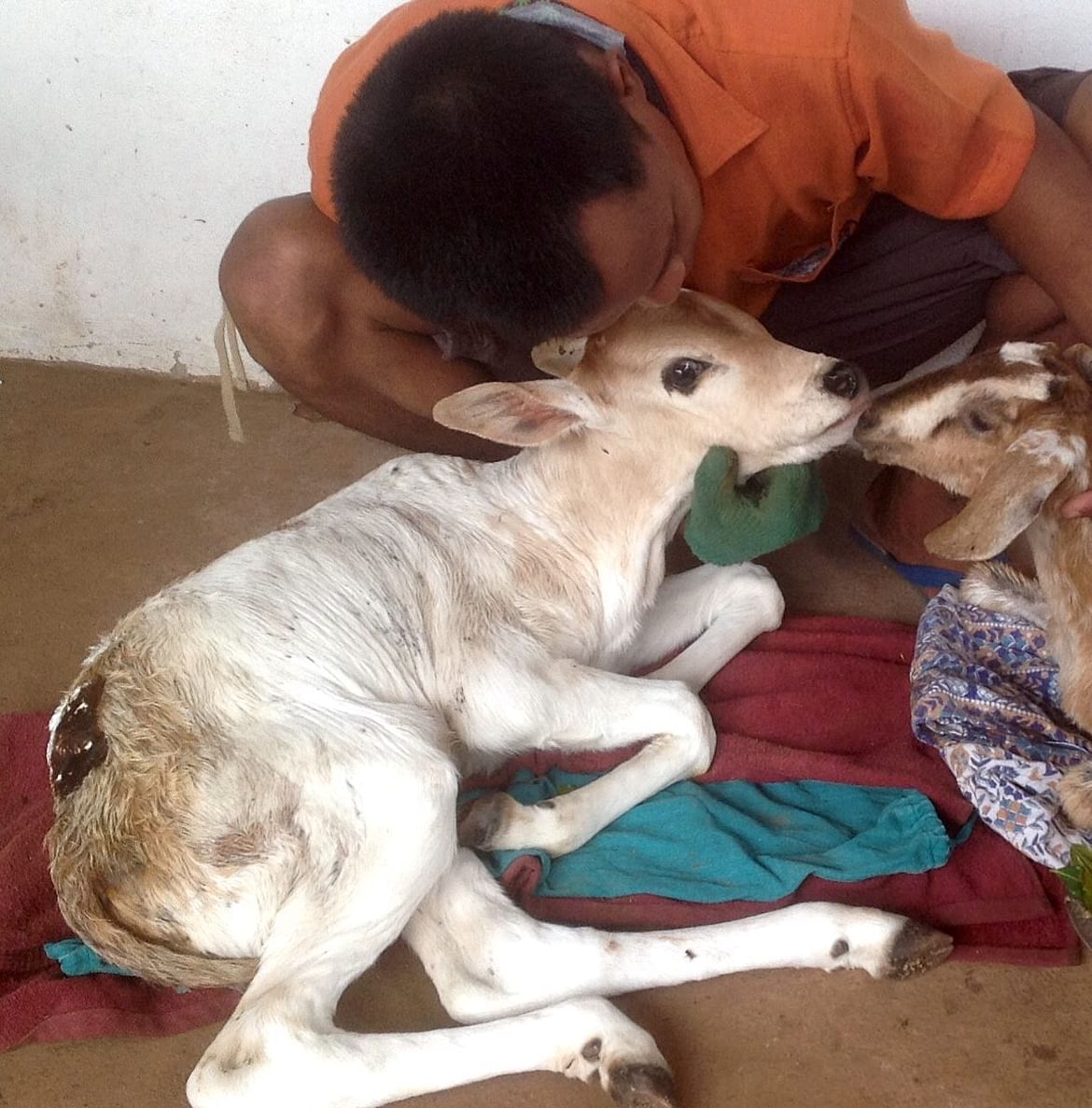 Sunder's semi-paralysed friend Goldie the goat
Help us help Sunder walk again. He needs extra food, supplements, love &
a lot
of care until he is completely recovered. He deserves the best chance he can get, but he needs yours help. Any amount contributed goes a long way.