The Problem
It is common knowledge that our craftspeople live their lives with pride and dignity, working hard for a living rather than depending on any external support. Their struggle is neither easy, nor greatly rewarding, yet, for centuries they have toiled with their heads held high, never bending or giving up under the weight of their labor or the irregularities of demand.
But the Covid-19 situation has rendered even these tenacious workers helpless. Handloom and Handicraft goods being non-essential items, these artisans have, overnight, found themselves without work. All domestic and international markets are closed, and with them, the orders for their products.
Today, every artisan in the country fights to put food on the plate, a roof over their heads, and indeed, for their very survival. An average Handloom Weaver, who earns between 3,000/- to 15,000/- a month, has not earned a single rupee since India went into lockdown. Today, nearly six weeks in, they have completely run out of whatever little savings they may have had, and are unsure as to how they and their families are going to survive even one more week.
With your help, we intend to make sure that this Covid-19 crisis does not turn out to be the straw that broke the camel's back.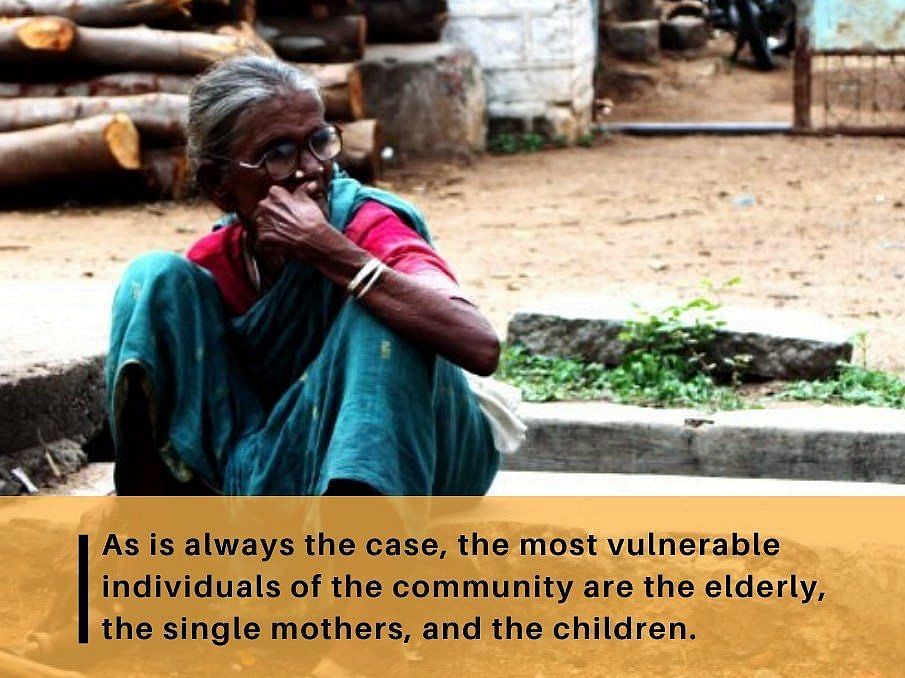 How do we help them?
Creative Bee Foundation currently supports over 350 Handloom Weavers, Dyers, Block-Printers, Kalamakari Artists, and Tribal Artisans in Telangana, Andhra Pradesh, and Chhattisgarh. With your help, we hope to:
Offset the wage-loss that the artisans are incurring for at least 3 months by equally dividing the total amount raised from this campaign
Help them manage these funds so that they may endure for as long as possible
Aid in banking and withdrawal of funds and provide cash to those without bank accounts
Supply food, rations, and medicines to the elderly and those who are unable to find access to these essential supplies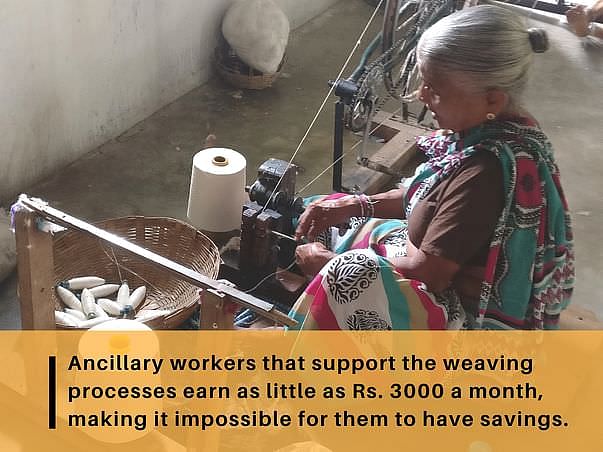 Who are we?Creative Bee Foundation
is a not-for-profit, Non-Government-Organisation which is an offshoot of the social and environment-conscious fashion and lifestyle brand Creative Bee.
Founded in 2004 by Bina and Keshav Rao - textile and graphic designers with a passion for sustainability, CBF has supported hundreds of Handloom and Handicrafts artisans over the years by improving their livelihoods through capacity building, market-linkage, product design development.
Currently, CBF provides work for hundreds of rural artisans by linking them to domestic and international markets through retail and export, all the while ensuring that they are treated with fairness so they may find pride and dignity in their trade.
Creative Bee Foundation and all our artisans thank you for your concern and support during these unprecedented times.