Lockdown, social distancing and work from home has become the new norm in order to flatten the curve amidst the COVID-19 pandemic. While these measures seem to be prudent and much needed in order to survive the pandemic, we cannot ignore the dark repercussions that have hit an unfortunate segment of the society hard. This society consists of the daily wagers, migrant workers, street children, senior citizens and beggars who are left blinded and helpless in the current scenario.

More than 100 million workers have reportedly lost employment and reportedly 89% have not been paid wages. Without the backing of a steady monthly income, adequate access to housing, basic water and sanitation or social safety nets and limited medical coverage has made it extremely difficult for them to make the ends meet on a daily basis The loss of livelihood amidst social distancing and travel ban rules is disproportionately affecting these vulnerable groups. Hunger, lack of sanitary kits and loss of income to buy basic essentials have left many helpless.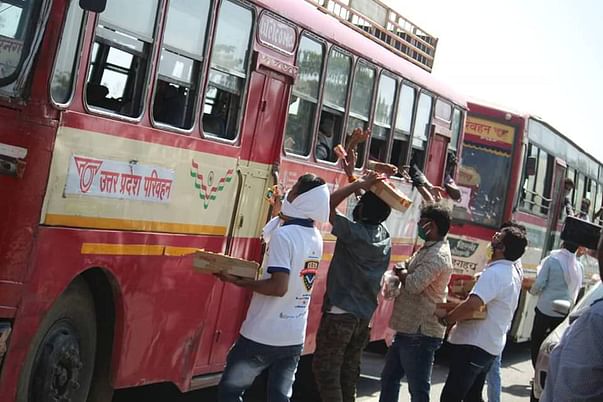 HOW DO WE HELP
At this great hour of need, the Kalam Foundation, in close coordination with local NGOs & district administration has launched "Hum Hai Na", a fundraising campaign which provides a platform for COVID-19 relief works.
This crowdfunding campaign has been created to protect and aid the vulnerable families during these crises.
We aim to raise funds:
To provide rations, hygiene and medical supply kits to daily wage workers, migrant workers, children, old age home residents and those in rural areas.
WHAT YOU CAN DO
Help is a powerful force, a source of reassurance especially in difficult times.
We are willing to give this reassurance but this is only possible with your assistance.
Help us so that we can help them
Provide support by donating so we can maximize the impact of this campaign and help our hard hit fellow members cope with this calamity with their heads held high.
Every contribution, small or large, will go a long way towards ensuring that KALAM FOUNDATION is capacitated to protect.With this, you can help make sure the less fortunate survive to see another day of dignity and hope.
For More Details Visit: http://humhaina.kalamfoundation.org