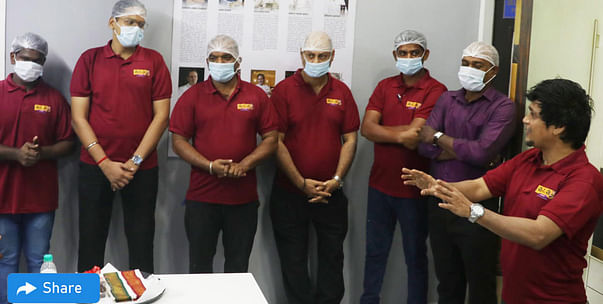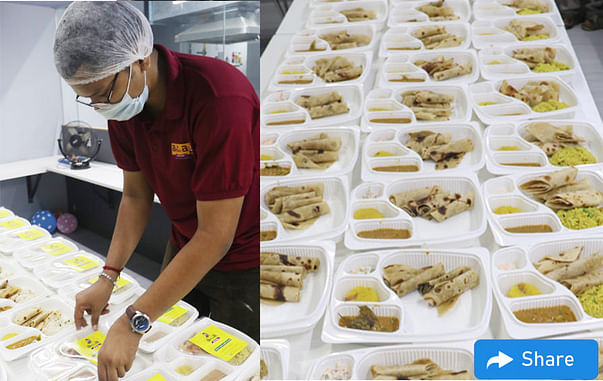 Donate Healthy Food for Covid Patients & Frontliners - *Sai Educational Trust(645/2012)*All Donations are Tax Exempted Under Income Tax Act, 1961
𝐅𝐨𝐨𝐝 𝐟𝐨𝐫 𝐆𝐨𝐨𝐝!! 𝐇𝐞𝐚𝐥𝐭𝐡𝐲 𝐟𝐨𝐨𝐝 𝐭𝐨 𝐂𝐨𝐯𝐢𝐝-𝟏𝟗 𝐏𝐚𝐭𝐢𝐞𝐧𝐭𝐬..

There is no better power than human compassion. It can have a profound impact on people who are victimized by the existing pandemic – COVID-19.
That's why Sai Educational Trust (Reg no: 645 /2012) is here with our 'Food for Good' initiative.
This is started with the aim of volunteering ourselves to provide food to the elders, COVID-19 patients in solitude, and the needy.
*Our food is prepared under 100% hygienic and serene ambiance
*Freshly prepared
*No use of additives or preservatives
*Menus planned to enhance immunity and strength
We are open to volunteers and donators who are free to contribute funds for Food Production, packaging, delivery, or other ways that might facilitate this course of the process.
For Further Details: Dr.Chef Vinoth Kumar - 98410 89868
Address: #27, NRS Building, Velachery Road, Little Mount, Chennai - 600015, Tamilnadu, India