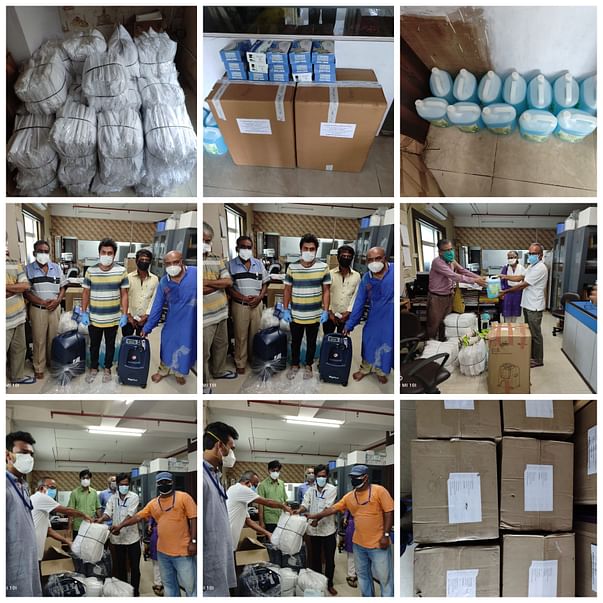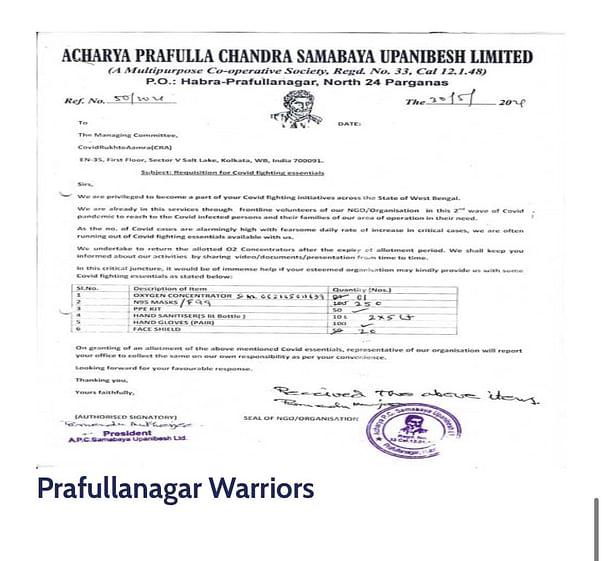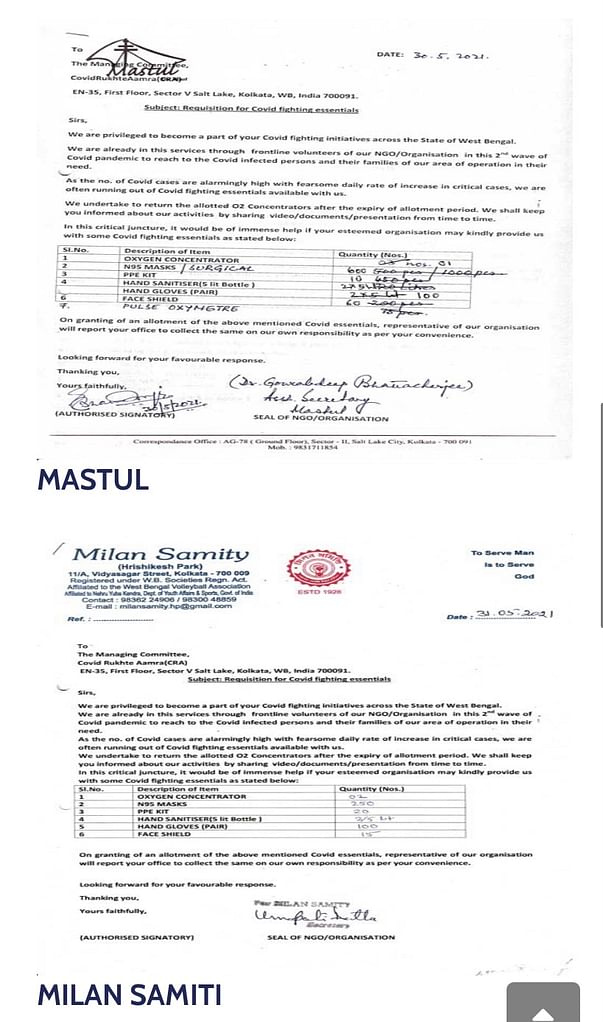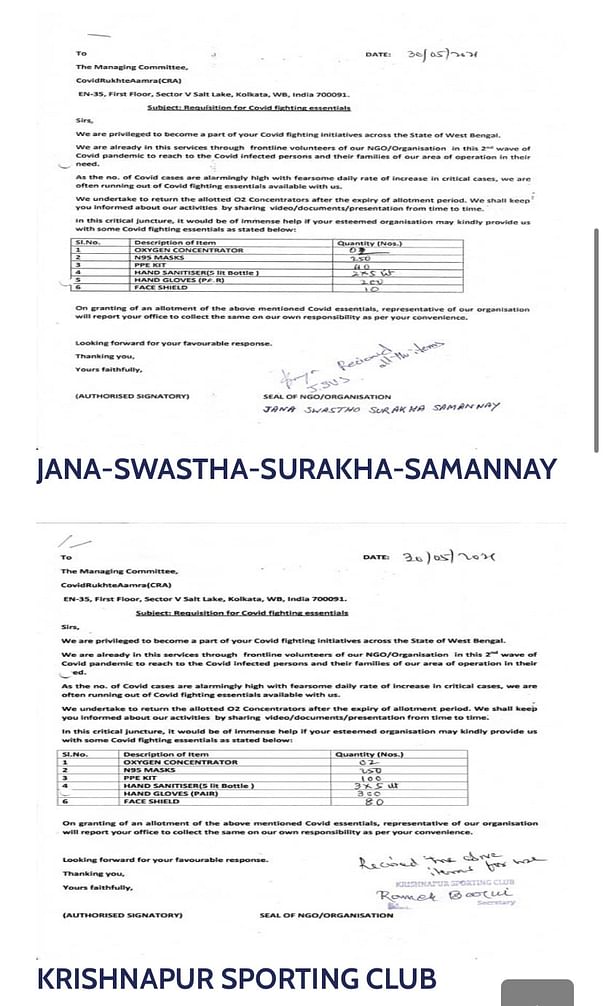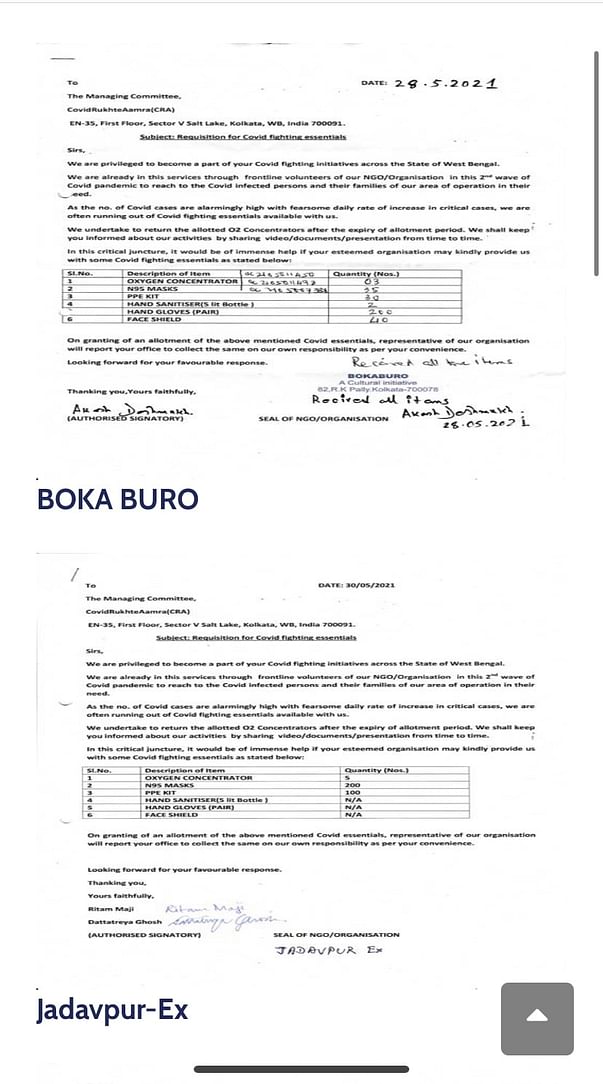 In these trying times, where we are facing a crisis like never before,all we have is the compassion of good people like you, who do their part for the society.We have come forward with a fundraiser for the less fortunate, to supply them with oxygen cylinders and other medical benefits as and when needed.Please take a step forward and spread this message as far as possible and help us in fulfilling our duty towards people by contributing any sum suitable.After all "A kind gesture can reach a wound that only compassion can heal".
We have already given:(the proofs are attached in the documents)
Oxygen concentrators- per head 70,000 *12- 8,40,000
Sanistiser- 100 litres- 30,000
Face shield - 500-10,000
Ppe kit- 40,000
Oxymeter- 1,00,000
1. 21 oxygen concentrators(5 in rural areas - Purulia, Bankura, Bardhaman)
2. 200 litres sanitiser(100 litres in rural areas)
3. 300 PPE, 2000 gloves, 350 face shields
4. 5000 face mask; more 25000 have been ordered
5. 200 oxymeters
We are ensuring the safety of our volunteers by doing free antibody tests for them. Also amongst them, whoever will be negative are being given free vaccines from our side. They are well equipped with all medical equipments for their own safety.
We also plan to educate people to stop the third wave.
We have attached the documents of the donations we have given to the organizations who are actively working with us to stop the spread of the disease.
Please visit the website for further details
https://www.covidrukhteaamra.org/
The Gallery section here has the photos
The video section has a video
The document section has the documents of proof our work uptill now.
If you donate, please try to fill the details on the website so that we can reach out to you individually.
For further details we are available in this number on watsapp as well as phone call - 7044237557.
We need more money to continue our further work.
Please donate if possible. It will help us to reach a lot of people and help them