What is happening in Uttarakhand?

Uttarakhand has more than 14000 villages and the roads to some of these villages are either deadly to travel or non-existent. There are villages with Covid-19 cases but do not have basic Covid-19 medical supplies, not even masks or sanitizers! Nearest hospitals are hours and hours away, and are not as equipped compared to those in cities. Some of these hospitals have only 2 oxygen/ICU beds or none at all. Shubham got in touch with the Panchayat (village council) heads from Munsiyari who covers Jaduk, Banga, Dhari, and nearby villages. He found out that the villages already are suffering from lack of basic survival supplies. They also had to deal with hunger as rations have been halted due to unending lockdowns. Plus, they are experiencing unexpected heavy rains, cloudbursts and landslides (see news). And then there is Covid-19! Many villagers thought that it's just fever or common cold, and nothing to report the authorities, making the situation worse. These Covid-19 affected families could not afford hospitalisation costs which usually are around 20,000 INR a day (approx. 275USD). That is the same amount the family has to earn in at least 4 months.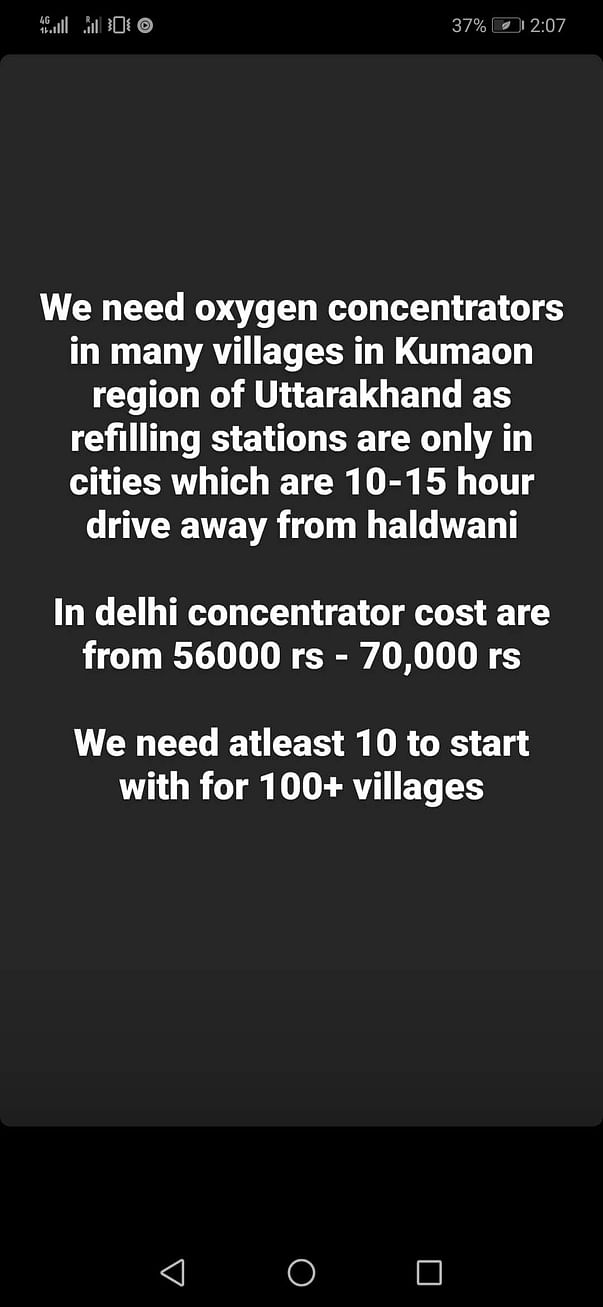 What is the medical situation?

The Medical supplies in these villages is nada. They do not have even a single paracetamol let alone the medicines in high demand at this time. No masks, no face shields, no sanitisers and most deadly no information about the use of importance of these. The Villages urgently need oximeters, thermometers, paracetamols, Invermectin, Doxycycline, oxygen concentrators, cylinders etc. The team needs funds to purchase all the supplies along, bear transportation costs and help the people there in case of financial emergencies. The cost of one concentrator itself is 65-75k. The nearest district to treat the critical patients is Pitthoragarh which is 4-8 hours away and the condition of roads in these remote area is also not very well. The campaign is very important because the state has one of the highest number of remote villages and the mountains make it even more difficult to reach them, the state is also one of the poorer ones and lacks infrastructure. Munsari's medical team told that they only have 6 oxygen beds with concentrators for all the 100 villages around. The areas need extra concentrators to have more oxygen beds for the doctors to be able to treat them better. Oxygen cylinders won't work for longer, the nearest refilling plant is Rurdapur which is again 350-400 kms away, daily transportation will be very difficult, in the weather it could reach 10 hours of one way drive.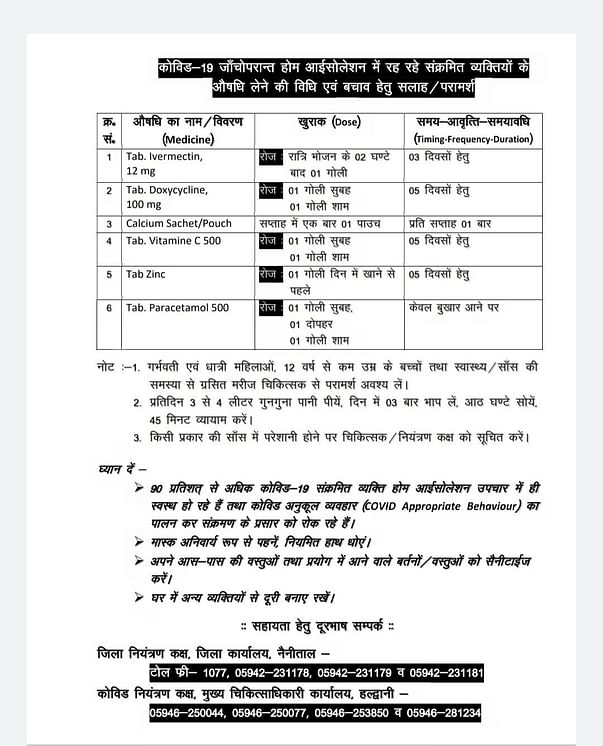 How can we help?

The Mountains have always helped you revive your mental and emotional strength, the smiles and hospitality of these people have made you forget your worries not once, not twice but so many times. The simplicity of these villages has got to us and changed our lives for good. It is time we help them and give them a little back of what can never be repaid. Please come forward and donate whatever amount you can. Share this with your friends and family. For all the times a sunset from a hilltop has mesmerised you, from all the times you have escaped to the mountains or villages to save yourself, from all the times you have had a maggi and a tea at the places where reaching without any baggage seemed impossible and then you thought to yourself how does this maggi and the gas reach here. PLEASE.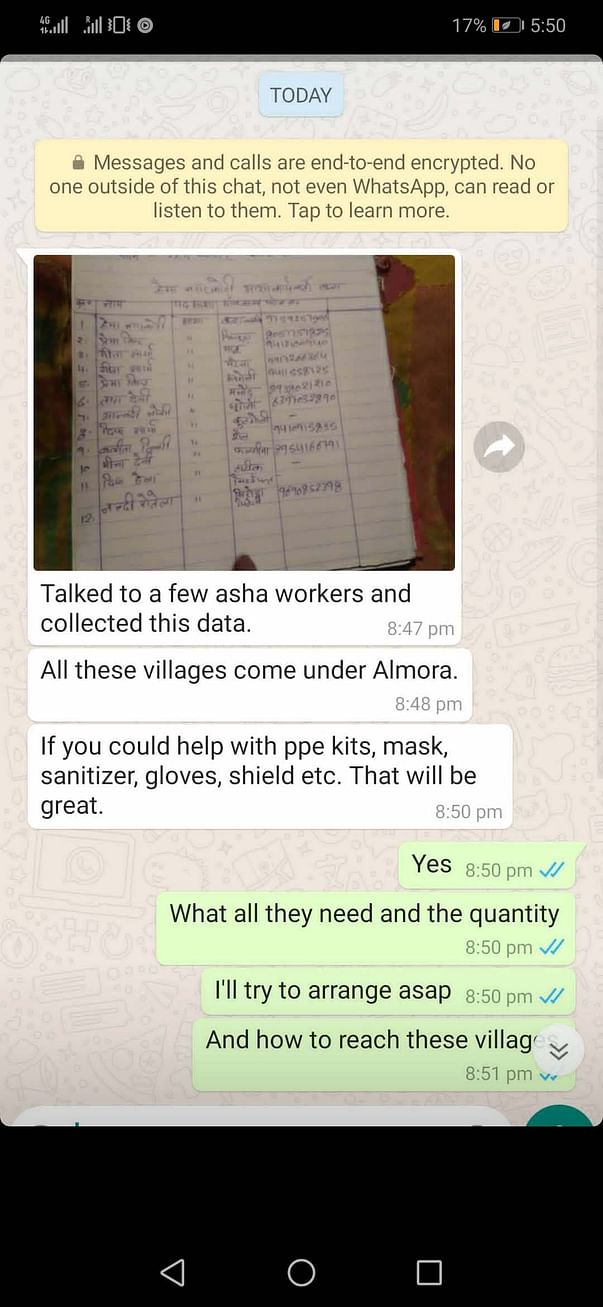 How will the funds be used?

The allocation of the funds will be transparent. We will be updating this campaign timely for everyone to see where the money is going. Shubham has helped many people in the past and is covered my many national and international media. https://www.thehindu.com/society/this-26-year-old-mumbai-boy-is-in-delhi-to-help-lockdown-hit-tourists/article31206355.ece He has appealed the crowd to save people time and again but this the funds required are way too much to be merely reached by Instagram shared and updates and that's why he needs you all.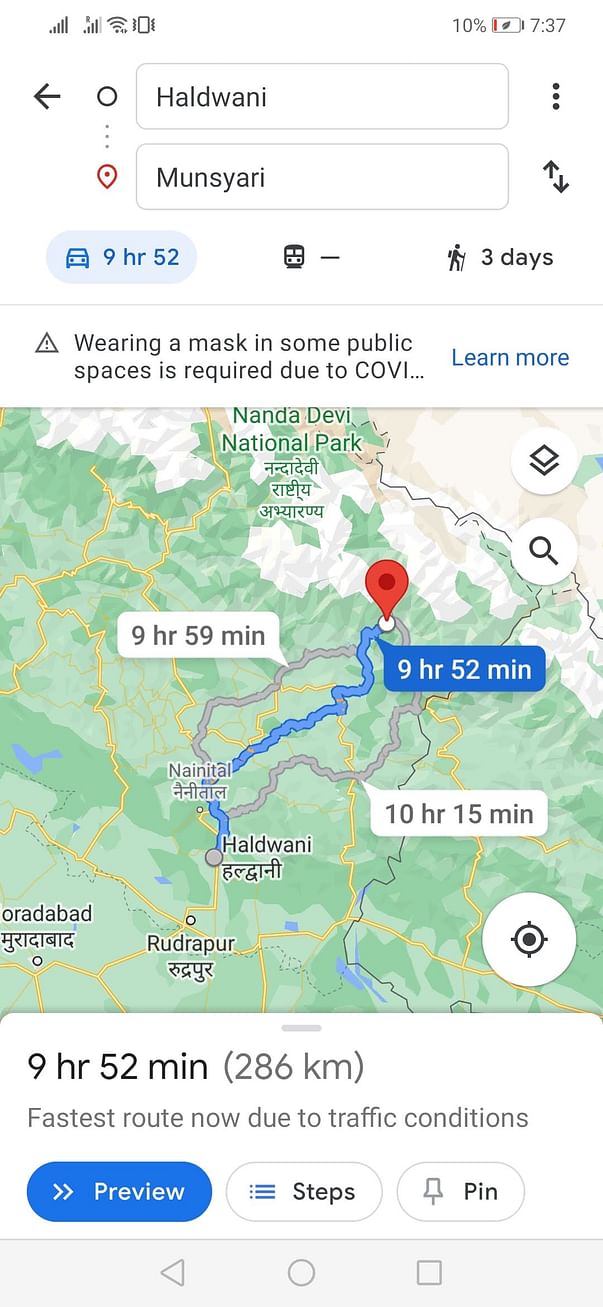 The funds raised will be allocated in helping the poor families pay medical bills, for procuring and transporting oxygen in the remote villages. Some villages' nearest refill plant is 300 or more kms away, it will be used to refill and transport back the cylinders, providing food for the families who cannot afford a day meal and a lot more. For having basic medical supplies, organising campaigns to educate the people what actually is going on. For any further information and see where all this is going follow @shubyatra on instagram.https://www.instagram.com/shubyatra/?hl=en