India is struggling to cope with the devastation caused by a deadly second wave. News reports and broadcasts continue to paint the same bleak picture every day. There is a sharp spike in the number of Covid-related cases and deaths that doesn't seem to be coming down quickly enough.

This is our new reality, and it is heartbreaking to watch as people continue to fight, or succumb to this disease. Hospitals are short on critical care facilities, and seeing the distress it has caused across the country, many individuals and organizations are stepping up to do their bit to help India become Covid-free. One such initiative has been taken up by the blood donation platform, Simply Blood.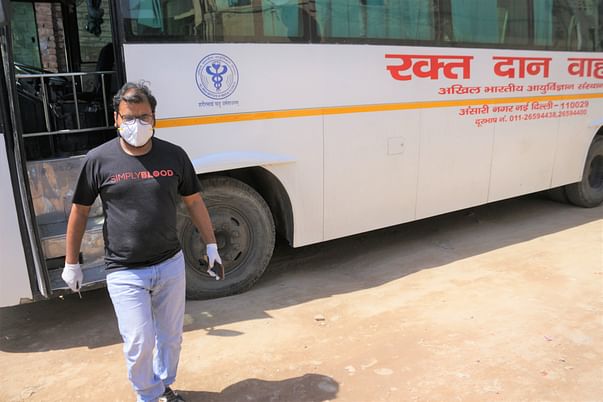 Blood banks across the country are likely to start facing a shortage of donors as states begin rolling out Covid-19 vaccinations for those aged 18 and above.
As per the guidelines, there is a restriction on donating blood for 28 days after getting vaccinated, and two doses of the vaccine would mean no donors for at least the next three months.
Insufficient blood and donors would also lead to postponement of emergency surgeries.
Launched in 2017 by Kiran Verma, Simply Blood has been the go-to platform for patients with urgent blood requirements.
When a person in need of blood posts a request, all donors located within a 5km radius get notified and can volunteer to donate. Since the onset of the pandemic,
Simply Blood has also used its resources to help Covid-19 patients in need
.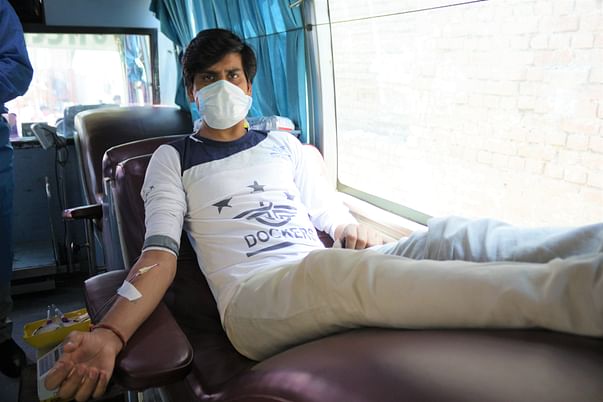 Kiran's team connects donors with patients in need, free of charge. They also arrange for safe to and fro transportation for donors to the hospital. In the past year Simply Blood has helped save over 26,000 lives and continues to do so relentlessly.
There are still thousands of people who are in need of blood, but the team is running short on finances to keep their operations running.
They need funds to help arrange taxi services and undertake sanitation to safely transport donors back and forth and hire more helping hands. Kiran and his team aim to reach out to and save as many lives as possible, but they cannot do it without your help.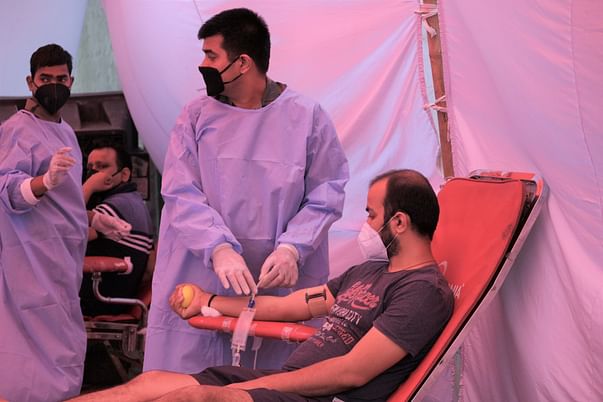 After losing his mother to cancer at the age of 7, Kiran Verma had pledged his lifetime to saving lives in whatever way he could. He had been a religious blood donor for years, until in 2016, when he came to a shocking realization that black-marketing of blood was on the rise. The incident motivated him to quit his job and start an initiative to make sure that "nobody dies waiting for blood" and instead, "blood should wait to give a life."

In January 2017, with the help of 5 other co-founders, Kiran founded Simply Blood as an android app and a website. In its first year of operation, Simply Blood helped thousands of people that were seeking for blood donors.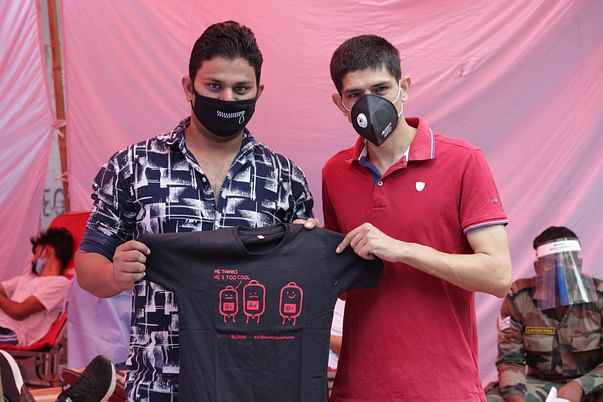 Now, they hope you can render your support to their cause. Kiran and his enthusiastic team at Simply Blood have been working day-in and day-out for the past year to ensure that people in need are able to get blood for their treatment. Your contribution can help them keep their mission alive. Any amount you donate will help Simply Blood save lives.